COT: Broad-based buying lifts bullish bets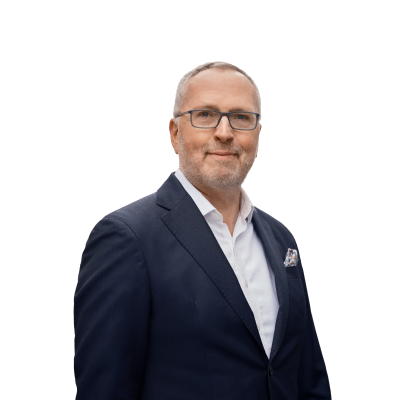 Ole Hansen
Head of Commodity Strategy
Summary: Commodity prices are on the rise as money managers pile into the space post-FOMC.
---
Saxo Bank publishes two weekly Commitment of Traders reports (COT) covering leveraged fund positions in commodities, bonds and stock index futures. For IMM currency futures and the VIX, we use the broader measure called non-commercial.

To download your copy of the Commitment of Traders: Commodity report for the week ending March 19, click here
Three weeks of buying have more than doubled the net-long position hedge funds hold across 25 major commodity futures. In the week to March 26 they bought a net 161k lots spread across 17 futures contracts. This was the week where global markets reacted to the dovish shift from the US Federal Open Market Committee on March 20.
Longs in WTI, Brent, gold, platinum and livestock extended further while short-covering was seen in soybeans, corn, wheat, sugar and cotton.
The combined crude oil long in WTI and Brent jumped by 39k lots to 560k lots, a 22-week high. Since hitting a more than three-year low at 240k on January 8, the shorts have been chased out of the market leaving the long/short ratio at 6.8, the highest since last October when Brent traded above $80/b.

The continued risk-on sentiment across global stocks and the stronger than expected pick-up in Chinese PMI over the weekend continue to ease growth and demand concerns. These developments together with ongoing price supportive production cuts from the Opec+ group of producers are likely to attract a continued recovery in the speculative long.
Gold bulls bought a total of 38k lots before and after the March 20 FOMC meeting. The subsequent sell-off in response to a rising stocks and dollar would have left all of these longs out of pocket and helped drive the slump back below $1,300/oz last week. The net-longs in both gold and silver continue to trail the five-year average, an indication of the current lack of demand given the continued positive sentiment across other markets, not least stocks.
HG Copper traders have also been struggling amidst the recent roller-coaster action. The recent correction lower towards support at the 50-day moving average saw speculators jump straight back into a net-short position. The 16k-lot reduction was the biggest in 10 months. Improved China growth signals since last Tuesday are likely to have forced funds back into long positions thereby supporting the latest move a near nine-months high.

The platinum net-long jumped to a one-year high before another failure to break resistance at $875/oz, combined with a speculative washout in palladium, helped send the price lower.
Grains were bought for a second week ahead of Friday's acreage and stock reports from the USDA which ended up sending all three crops lower Corn saw a larger-than.expected planted acreage release help to send prices tumbling just after funds had cut the record short by 22%.
Friday's acreage and stock report helped send corn prices sharply lower after US farmers boost their corn acres by more than expected. A silver lining could be the current soggy and wet conditions, which may force some farmers to switch to soybeans.
Two weeks of strong buying have driven cotton's net-short from a 12-year high back to neutral. Friday's acreage report gave the fiber another boost after planting came in below analysts' forecasts.

What is the Commitments of Traders report?

The Commitments of Traders (COT) report is issued by the US Commodity Futures Trading Commission (CFTC) every Friday at 15:30 EST with data from the week ending the previous Tuesday. The report breaks down the open interest across major futures markets from bonds, stock index, currencies and commodities. The ICE Futures Europe Exchange issues a similar report, also on Fridays, covering Brent crude oil and gas oil.

In commodities, the open interest is broken into the following categories: Producer/Merchant/Processor/User; Swap Dealers; Managed Money and other.

In financials the categories are Dealer/Intermediary; Asset Manager/Institutional; Managed Money and other.

Our focus is primarily on the behaviour of Managed Money traders such as commodity trading advisors (CTA), commodity pool operators (CPO), and unregistered funds.

They are likely to have tight stops and no underlying exposure that is being hedged. This makes them most reactive to changes in fundamental or technical price developments. It provides views about major trends but also helps to decipher when a reversal is looming.
You can access both of our platforms from a single Saxo account.