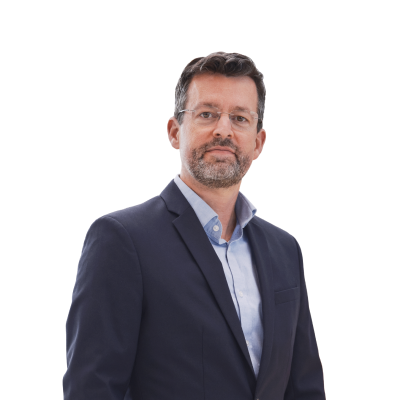 John Hardy
Head of FX Strategy
Summary: A sharp backup in US yields on Friday sets up an interesting week ahead, boosting the USD outlook – especially USDJPY, which is challenging resistance again. Elsewhere, a busy Australian economic calendar should drive considerable volatility in AUD crosses, particularly tonight's RBA meeting.
---
The US jobs report was a mixed bag, with payrolls beating impressively for the January cycle at over 300,000, but much of that surprise gain offset by a hefty downward revision of the December data. As well, the participation rate rose to its highest level since 2013, suggesting that some of the long-term unemployed or "discouraged workers" are returning to the workforce.

The meagre average hourly earnings gain of 0.1% failed to add to immediate inflation concerns. The immediate market reaction to the jobs report – a slight dip in US Treasuries – was quickly erased but then fresh selling came on board to drive US yields sharply higher.

This suggests some sort of pivot point in the Treasury market's mentality, perhaps that is has driven the 'dovish Federal Open Market Committee shift' theme a bit too aggressively of late . We also have another trio of large treasury auctions this week, including for three-, 10- and 30-year US Treasuries from Tuesday through Thursday.

We argued late last week that both US bonds and US stocks can't rise at the same time when the Fed is unwinding its balance sheet and the US Treasury is in the midst of an issuance blitz while net foreign purchases are nil or worse. It looks as if Treasuries are the weak link, and eventually, if the weakness continues, confidence in the US equity rally could falter.

Trading interest to start the week

An update on our thoughts from Friday. One prominent risk this week is that, with the key issue of US-China trade negotiations possibly on hold and China's markets closed for the week, volatility potentially fizzles. Still, the move on Friday in US Treasuries and key AUD event risks could drive notable developments this week:

EURUSD short: holding now with stop above 1.1500 for a dip well below 1.1400, tactical only.

USDJPY long: long (as Friday closed above 109.25) and looking for a break of 110.00 and perhaps test of 200-day moving average above 111.00. Stops below 109.25.

AUDCAD short: looking to sell half around 0.9500 and more after the Reserve Bank of Australia if the central bank waxes dovish. Stops above 0.9575.

To this we add:

One-week AUDUSD puts near spot or 20-30 pips below to save on premium.

We got another very weak Building Approvals number overnight for December. If the RBA comes in dovish tonight, fresh longs may head for the exits and drive another test of the 0.7000 area again.

GBP: put and call spreads our preferred way to trade for Brexit scenarios post March 29 – we will refresh some ideas later today.

Chart: USDJPY

USDJPY has posted the sharpest comeback among USD pairs on the sharp reversal in US yields, and USDJPY is already back challenging the 110.00 resistance area in early trading this week and if that level can't hold (as resistance levels in other JPY crosses are also under fire or have fallen, for example in EURJPY) we would shift the focus higher to at least the 200-day moving average above 111.00.
The G10 rundown

USD – the surge in US yields boosts the greenback, especially against the lowest yielders – and if yields continue higher it challenges the circular logic of what provided the risk appetite boost in the first place.

EUR – the latest attempt at 1.1500 resistance in EURUSD was rejected last week and it will be hard to build the upside view again if US yields aren't headed back lower on concern over the US outlook. Hard to like a currency that depends on misery being worse elsewhere, in other words.

JPY – USDJPY the focus to kick off the week as higher levels beckon as long as the entire US yield curve is lifting – and concern that the BoJ yield-curve-control policy will eventually shift to even more radical easing tools weighs as well.

GBP – concerns that this game of chicken between the EU and the May government could go all the way to the March 29 wire keeping sterling on its back foot.

CHF – on the defensive on the surge in yields and EURCHF looking well supported above the old 1.1350 zone – but can it achieve a bigger breakout through the 1.1500 are and the 200-day moving average ahead of that level. Elsewhere, parity in USDCHF beckons.

AUD – RBA tonight in focus as market watches whether the RBA drops the guidance predicting the next move will be a hike and whether it maintains optimistic growth forecasts. On the one hand, increasingly dire concern on the housing front is a headwind for the Aussie, while China's recent strengthening of the CNY and a boost to key commodity prices have provided offsetting strength.

CAD – a snappy comeback in oil prices supports CAD at the margin, but can USDCAD continue to look lower if the greenback is on the comeback trail? The pair dipped below the 200-day moving average late last week – but note that the last two times this happened, the sell-off didn't stick and quickly turned.

NZD – AUDNZD finding it difficult to achieve notable separation from 1.0500 but could do so this week on the AUD event risks all week, starting with tonight's RBA – see above. Otherwise, Thursday's Q4 New Zealand employment and earnings data top the agenda for the kiwi.

SEK – the lowest yielders are not popular, though the price action in EURSEK has stalled and even reversed a bit from Friday's highs – suggesting the recent break of resistance may not lead to more; bears may pounce there if price action remains below 10.40.

NOK – the EURNOK chart has reversed lower, with the risk to bears only that backfills become uncomfortable steep on the so-far sluggish path lower.

Upcoming Economic Calendar Highlights (all times GMT)

• 0930 – UK Jan. Markit/CIPS UK Construction PMI
• 1000 – Euro Zone Dec. PPI
• 1500 – US Nov. Factory Orders
• 2130 – Australia Jan. AiG Performance of Services Index
• 0030 – Australia Dec. Trade Balance
• 0030 – Australia Dec. Retail Sales
• 0030 – US Fed's Mester (Non-voter) to Speak
• 0330 – Australia RBA Cash Target