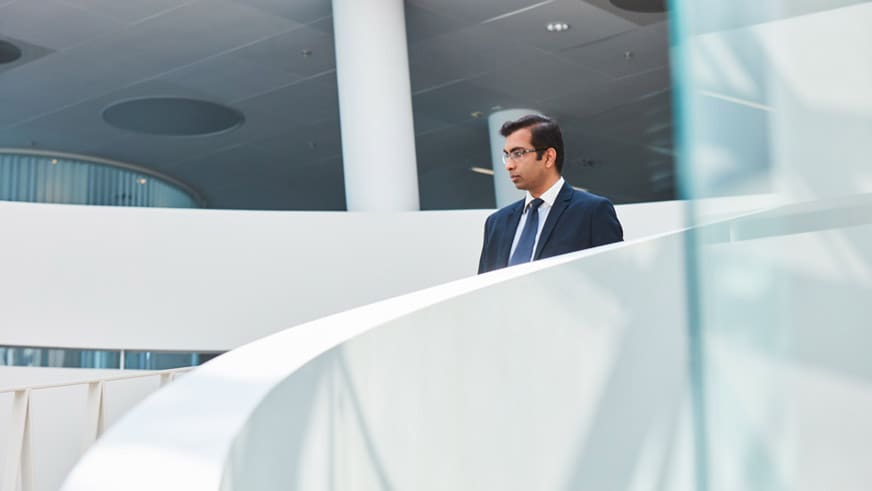 Saxo Capital Markets and OpenMarkets announce fintech solution
Strategic alliance between industry leaders to deliver a combined HIN and international equities trading solution to better serve the online broking market.
Australia's fastest-growing online stockbroker, OpenMarkets, and multi-asset class trading and investment specialist, Saxo Capital Markets, today announced a reciprocal partnership to provide each other with technology solutions to build upon their respective market leading offerings.

The partnership will allow OpenMarkets' clients to have access to Saxo's extensive list of global equities with multi-currency settlement, while Saxo clients will now be able to invest in Australian shares through a Holder Identification Number (HIN) structure.

"This represents the collaboration of two Fintech powerhouses in the online broking industry in Australia," said Saxo Capital Markets Australia CEO, Ben Smoker.

"We are providing the international equities trading engine and technology to OpenMarkets, giving them access to over 19,000 global stocks across 36 different exchanges."

For OpenMarkets, the alliance with Saxo allows it to become a truly global trading platform , bypassing significant development time and expense to provide its clients with a broader range of trading options. This includes the ability to:

- Buy and sell exchange-listed securities in global markets, including US, UK and the major European and Asian markets;
- View all assets in one portfolio screen;
- Trade through a single platform, where Australian equities are still maintained on HIN;
- Settle all trades (Australian and international) via the client's one linked cash account
- Consolidate all transactions and holding data, and feed this data to SMSF and portfolio administration reporting platforms.

Conversely, the integration with OpenMarkets allows Saxo to increase trading activity for global shares through its international equities platform.

On the customer side, Saxo will be able to meet market demand for settlement of Australian equities into HIN from a multi-asset platform. This means that Saxo clients will be able to hold Australian stocks through the HIN structure provided by the ASX's Clearing House Electronic Subregister System (CHESS), alongside other assets within Saxo's trading platform.

The alliance between OpenMarkets and Saxo also breaks a historical model in the Australian broking industry, where HIN-based stockbrokers for Australian share trading and custodian-based brokers for international shares have always been segregated.

Saxo and OpenMarkets are effectively bridging this gap by providing the first integrated solution for the Australian market.

"This is an alliance between two like-minded technology brokers that have complementary services and share a win-win philosophy towards third party integration. Our partnership with Saxo will result in us being able to offer trading in global securities from one cross-collateralised cash account and we will do this at competitive brokerage and fx rates," said OpenMarkets CEO, Andrea Marani.

"This global markets trading offering, coupled with our range of reporting platform data feeds, will go a long way towards meeting the demand we are seeing from the SMSF market looking for global investment diversification."

"Thanks to our new partner, Saxo will be the first broker to offer a HIN solution on a singular, consolidated multi-asset trading platform. This differentiates us from other multi-asset brokers who also offer access to local shares, but do not have HIN," Mr Smoker said.

– ENDS –




Saxo Bank is a leading Fintech specialist that connects people to investment opportunities in global capital markets. As a provider of multi-asset trading and investment, Saxo Bank strives to empower people with a user-friendly, seamless and personalised platform experience that gives them exactly what they need, when they need it, no matter if they want to actively trade global markets or invest into their future.
Founded in 1992, Saxo Bank was one of the first financial institutions to develop an online trading platform that provided private investors with the same tools and market access as professional traders, large institutions and fund managers. Saxo combines an agile fintech mindset with close to 30 years of experience and track record in global capital markets to deliver a state-of-the-art experience to clients. The Saxo Bank Group holds four banking licenses and is well regulated globally. Saxo offers clients around the world broad access to global capital markets across asset classes, where they can trade more than 40,000 instruments in over 20 languages from one single margin account. The Saxo Bank Group also powers more than 120 financial institutions as partners by boosting the investment experience they can offer their clients via its open banking technology.
Headquartered in Copenhagen, Saxo Bank's client assets total more than 45 billion Euros and the company has more than 2,000 financial and technology professionals in financial centers around the world including London, Singapore, Amsterdam, Shanghai, Hong Kong, Paris, Zurich, Dubai and Tokyo.
For more information, please visit: https://www.home.saxo/en-au.