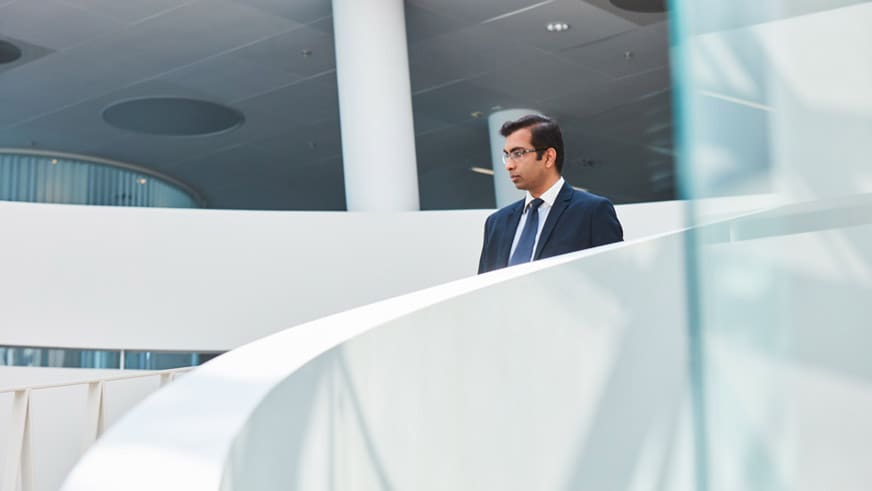 Saxo Bank publishes its 2016 annual report
Today, Saxo Bank Group publishes its 2016 full year results. The operating income for the Group in 2016 was DKK 2.9 billion up from DKK 2.1 billion in 2015. Clients' collateral deposits grew to new historic highs with an increase of almost DKK 15 billion to DKK 92.3 billion by the end of 2016, testament to clients' confidence in the bank. Net profit was DKK 302 million for 2016 compared to a net loss of DKK 645 million for 2015. (2015 was adversely impacted by the Swiss event on 15 January 2015).
The bank's capital position is strong with a Common Equity Tier 1 ratio of 14.9%, a Tier 1 capital ratio of 17.1% and a total capital ratio of 19.5%. The Common Equity Tier 1 buffer was DKK 1.0 billion, corresponding to 6.4% of the risk exposure amounts.
Saxo Bank Group has no knowledge of any credit event, which can affect the result for 2017.
2016 Key figures at a glance (2015)
Operating income: DKK 2.9 billion (DKK 2.1 billion)
EBITDA: (profit) DKK 845 million (DKK 109.4 million (loss))
Adjusted EBITDA: DKK 954.5 million (DKK 864.7 million)
Net profit: DKK 302.4 million (DKK 645 million (loss))
Clients' collateral deposits: DKK 92.3 billion (DKK 77.6 billion)
Total equity: DKK 4.2 billion (DKK 3.9 billion)
The strategic focus for 2016 has been on driving profitable growth and broadening Saxo's client base through continued investments in and development of the multi-asset product offering.
2016 was marked by high profile political events, namely the UK EU referendum on 23 June 2016 and the US election on 8 November 2016. With a total of 490,000 client trades on 9 November 2016, the day after the US election, Saxo Bank reached a new record in trading activity.
Cost continued to be a main focus area in 2016 and has been reduced, however we have increased spend in efficiency gain development and service quality for clients. The staff costs and administrative expenses amounted to DKK 2.1 billion, a decrease of 9% compared to 2015, mainly due to lower spend on marketing, sponsorships and legal expenses.
Kim Fournais, CEO and co-founder, Saxo Bank, said:
"We are satisfied with the result for 2016 which reflects our commitment to democratize trading and investment to enable our clients to take part in global capital markets. We expect to grow the business further in 2017. Our investments in technology and products in 2016 complement our existing strong offering and allow us to cater to new client segments, such as the launch of the market's first fully digital bond trading solution and SaxoSelect, our digital and automated investment service, aimed at clients looking for a discretionary way of participating in global financial markets.
Multiple regulators have issued proposals on how to better guide and protect clients trading with leverage. In many ways, we have been ahead of this regulatory curve and have made a clear strategic decision not to compete on high leverage. Some of the suggested changes are likely to lead to a more level playing field by placing greater focus on services, platform and depth of product offering in focus for clients. We welcome these proposals and expect them to be positive for the clients and Saxo Bank."
The full report is available here: Investor Relations
Saxo Bank is a leading Fintech specialist that connects people to investment opportunities in global capital markets. As a provider of multi-asset trading and investment, Saxo Bank strives to empower people with a user-friendly, seamless and personalised platform experience that gives them exactly what they need, when they need it, no matter if they want to actively trade global markets or invest into their future.
Founded in 1992, Saxo Bank was one of the first financial institutions to develop an online trading platform that provided private investors with the same tools and market access as professional traders, large institutions and fund managers. Saxo combines an agile fintech mindset with close to 30 years of experience and track record in global capital markets to deliver a state-of-the-art experience to clients. The Saxo Bank Group holds four banking licenses and is well regulated globally. Saxo offers clients around the world broad access to global capital markets across asset classes, where they can trade more than 40,000 instruments in over 20 languages from one single margin account. The Saxo Bank Group also powers more than 120 financial institutions as partners by boosting the investment experience they can offer their clients via its open banking technology.
Headquartered in Copenhagen, Saxo Bank's client assets total more than 45 billion Euros and the company has more than 2,000 financial and technology professionals in financial centers around the world including London, Singapore, Amsterdam, Shanghai, Hong Kong, Paris, Zurich, Dubai and Tokyo.
For more information, please visit: https://www.home.saxo/en-au.