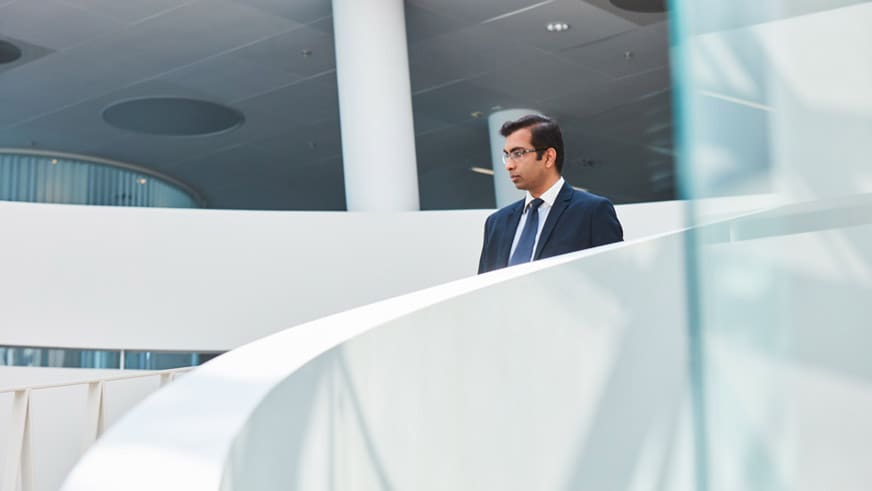 ICICI Securities and Saxo Bank announce new partnership
ICICI Securities Ltd, a subsidiary of ICICI Bank and India's leading integrated financial services firm and Saxo Bank, the online multi-asset trading and investment specialist, today announce a strategic partnership to offer Saxo's trading and investment capabilities via a digital platform to Indian Investors.
The partnership will enable ICICI Securities' 4 million clients on ICICIdirect.com, India's leading investment portal, to diversify their investments outside of the Indian domestic market and access multi-asset investment opportunities, through an intuitive trading experience on the award-winning trading platform SaxoTraderGO.
With ever increasing globalization, diversification has become an important objective for all investors to spread risks and opportunity across geographic regions and asset classes as countries experience and behave differently at various points of the economic cycle. Investing in developed countries such as US, APAC and Europe, not only provide exposure to well-known international companies with stable income and growth, it also provides investors with the opportunity to capture short-term opportunities efficiently.
Commenting on the partnership, Kim Fournais, Co-Founder & CEO, Saxo Bank A/S said, "India is an incredibly important growth market with a growing number of investment professionals and a very tech-savvy population. ICICI Securities has established itself as one of the leading investment firms in India and will now be able to offer their clients access seamless to global capital markets. This partnership once again highlights our ongoing commitment to be a trading facilitator for banks and brokers around the world."
Ms Shilpa Kumar, MD & CEO, ICICI Securities Ltd said, "For almost two decades, ICICIdirect has been offering Indian investors the opportunity to invest and build their financial goals in a convenient and knowledgeable way. Through our partnership with Saxo Bank, we have now brought investment opportunities in Equity Markets, ETFs and Bond Markets across 24 countries to our customers at their fingertips. This we believe will help them to diversify their portfolio outside of India. I believe the partnership with Saxo Bank will help our clients leverage our combined strong knowledge and superior platforms and ensure they have access to the broadest set of global capital markets investment options."

SaxoTraderGO is the Saxo Bank's next generation platform built with Saxo's OpenAPI technology offering functionality across the entire trade cycle – from pre-trade to execution to post-trade services for Stocks, CFDs, Futures, Options, FX and Bonds. The platform further allows Saxo's global partners to integrate the trading and investment capabilities directly into their own applications and systems.

ICICIdirect.com, the financial investment portal from ICICI Securities is a market leader in online and offline financial product distribution. More than 4 million Indian investors take advantage of the award winning research and technology to invest in Indian equities.
About ICICI Securities Ltd: ICICI Securities Ltd, a subsidiary of ICICI Bank, India's largest private sector bank, is an integrated securities firm offering a wide range of services including investment banking, institutional broking, retail broking, private wealth management, and financial product distribution. ICICIdirect.com, the financial investment portal from ICICI Securities is a market leader in online and offline financial product distribution with over 4 million customers.
For More Information Contact:

ICICI Securities Ltd:
Swapna Bhandarkar
Corporate Communications
Tel:+91-22-66377190
email: swapna.bhandarkar@icicisecurities.com
Adfactors PR:
Rasika Badshah
Mobile: +91 98216 31379
Email: rasika.badshah@adfactorspr.com
Saxo Bank is a leading Fintech specialist that connects people to investment opportunities in global capital markets. As a provider of multi-asset trading and investment, Saxo Bank strives to empower people with a user-friendly, seamless and personalised platform experience that gives them exactly what they need, when they need it, no matter if they want to actively trade global markets or invest into their future.
Founded in 1992, Saxo Bank was one of the first financial institutions to develop an online trading platform that provided private investors with the same tools and market access as professional traders, large institutions and fund managers. Saxo combines an agile fintech mindset with close to 30 years of experience and track record in global capital markets to deliver a state-of-the-art experience to clients. The Saxo Bank Group holds four banking licenses and is well regulated globally. Saxo offers clients around the world broad access to global capital markets across asset classes, where they can trade more than 40,000 instruments in over 20 languages from one single margin account. The Saxo Bank Group also powers more than 120 financial institutions as partners by boosting the investment experience they can offer their clients via its open banking technology.
Headquartered in Copenhagen, Saxo Bank's client assets total more than 45 billion Euros and the company has more than 2,000 financial and technology professionals in financial centers around the world including London, Singapore, Amsterdam, Shanghai, Hong Kong, Paris, Zurich, Dubai and Tokyo.
For more information, please visit: https://www.home.saxo/en-au.