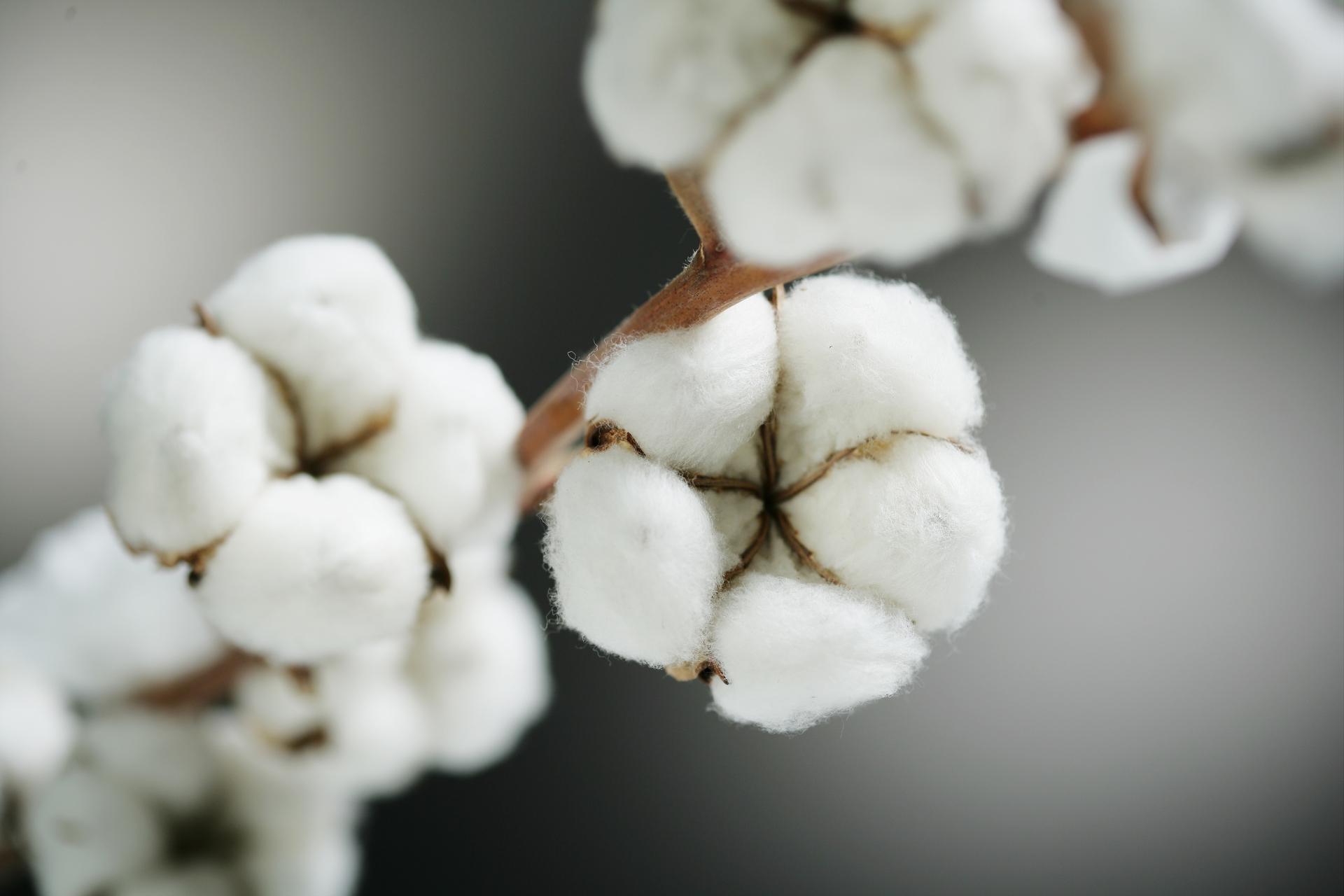 Upside potential in cotton
Trade View
5 minutes to read
Medium Term / Buy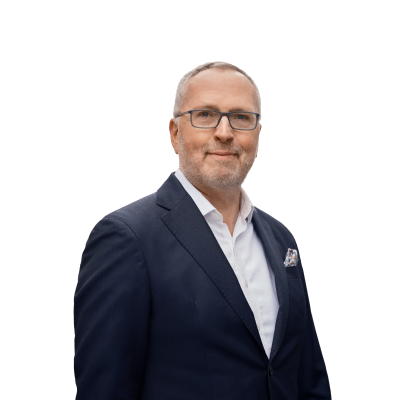 Ole Hansen
Head of Commodity Strategy
Summary: A significant speculative short-covering potential has emerged in cotton after hedge funds have driven the net-short to the highest since May 2007 following 30 weeks of selling.
---
Instrument: May19 Cotton option call strike 75: OCT/K19C75:icus
Price Target: 80.00 cents/lb
Market Price: 74.30 cents/lb

Background:
In the week to February 26 the net-short reached 21,000 lots with data covering the week to March 5 being available on March 8. Since peaking at 96.50 cents/lb last June the price on the first month futures contract hit a through at 69.53 cents/lb on February 15 before recovering.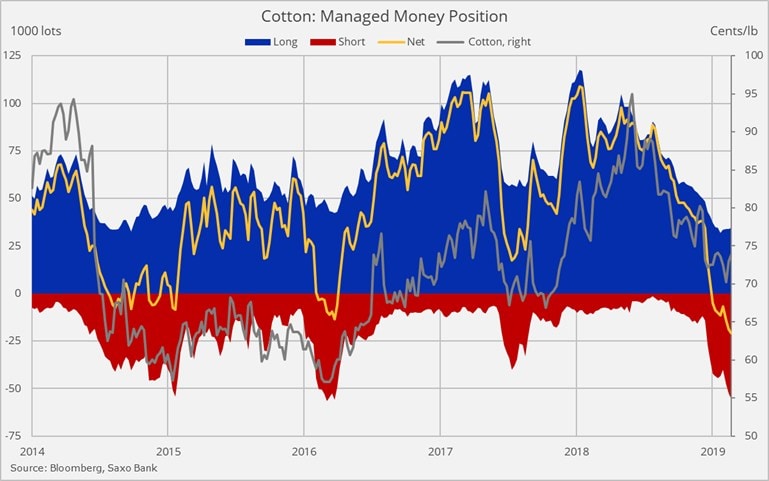 The negative sentiment up until now reflects expectations from several major forecasters such as Cotton Outlook, the National Cotton Council and the US Department of Agriculture that a production surplus, helped by a strong US harvest, will emerge this coming season. 
The recent recovery to the current level just below 75 cents/barrel has partly been driven by expectations of a trade deal between the US and China could trigger increased cotton exports to China.
Parameters:
Entry: Buy the 75 Call on May Cotton, ticker: OCT/K19C75:icus
Stop: Use limit orders
Target: 80 cents/lb on CKZ8 (representing an intrinsic value of $2500 minus premium paid plus remaining time value)
Time Horizon: Before option expiry on April 12

Aprox. cost: 1.5 cents/lb or $800 per contract
Option chain on cotton from the SaxoTraderGO:
Long-term view using the first month continuation chart:
Management And Risk Description:
Going long cotton at this stage reflects a trade that goes against current fundamentals which point to larger US acreage and increasing ending stocks this coming season. The main reason for entering the trade is for a trade deal between the US and China to drive the price higher through short-covering. On that basis we chose to implement the buy through options on the May contract. That way we reduce our risk to the premium paid for the option.

Please note that liquidity can be poor, especially outside US hours. In order to avoid unwanted slippage we recommend using limit orders when entering and exiting the market. We focus on the 75 cents/lb call on the May futures contract but please use the option chain (see example below) on the SaxoTraderGO or SaxoTraderPro for further inspiration.
You can access both of our platforms from a single Saxo account.