Brent crude breaks higher
Trade View
5 minutes to read
Medium Term / Buy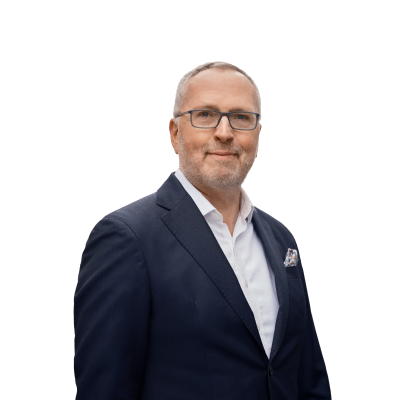 Ole Hansen
Head of Commodity Strategy
Summary: We look to buy Brent crude on the break of the double top from May at $80.50/barrel. We will set our stop at $77.40/b and trade the December contract.
---
Instrument: LCOZ8 or OILUKDEC18
Price Target: Open
Market Price: 80.03

Background:
Brent crude oil has reached the highest level since November 2014 after breaking the double top from May at $80.50/barrel. The move comes after the Opec+ meeting in Algiers over the weekend failed to deliver the production increase that President Trump demanded in a recent tweet.

Trump's actions, i.e. the re-introduction of sanctions against Iran, remain the key reason why oil prices are moving higher at a time when the US-China trade war and emerging market weakness have raised some concerns about the demand outlook.

Given the immediate negative impact on supply and the not-yet-measurable future impact on demand, however, the price has found the upside to be the direction of least resistance. Adding to the strength this morning are comments from two of the worlds biggest oil traders, Trafigura and Mercuria, at the annual Asia Pacific Petroleum Conference (APPEC) in Singapore. Both highlighted the risk of crude oil (Brent) reaching $90/b this year and $100/b in 2019. Mercuria saw the potential drop in supplies from Iran as high as 2 million barrels/day. A drop of this magnitude is somewhat higher than expectations; if realised, Opec and its friends would struggle to meet the shortfall, hence the call for higher prices.

The combination of low inventories, falling spare capacity, US production beginning to look constrained, production challenges in Venezuela, and not least the re-introduction of Iranian sanctions have created a situation where fundamentals, price momentum, and geopolitical risks all point to higher prices.

Our breakout model, which is built on the Donchian Channel Framework, has given us a buy signal today on a close above $79.80/b, the previous highest close from May 23. Adding to this the break above $80.50/b today and a continued extension to $81.90/b and beyond look increasingly likely.
Parameters:
Entry: On a close above $70.80/barrel (LCOX8)
Stop: $77.40/b followed by a trailing stop of $3.2/b, equivalent to 2 ATR (Average True Range).
Target: Open.
Time Horizon: Medium term

Charts below (daily and weekly)
Management And Risk Description:
Continued dollar strength could weigh further on demand as it increases the strain on EM countries already feeling the impact of high oil prices in local currencies. Another risk is the US releasing oil from its strategic reserves to counter the shortfall.
You can access both of our platforms from a single Saxo account.