VIX index points to major risk event
Macro
ContentHub.Articles.MinutesToRead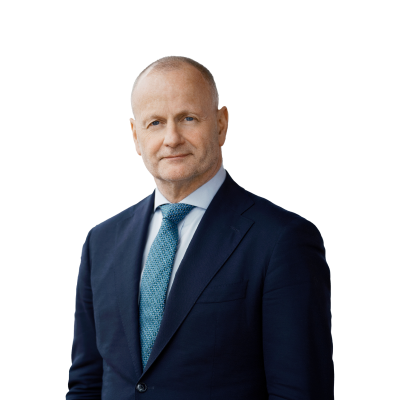 Steen Jakobsen
Chief Investment Officer
Summary: This is getting serious. Very, very serious: the VIX fear gauge is flagging a huge risk event on Friday – the China-US trade deal cliffhanger. Our Saxo Strats view the outlook as binary: 5% to 10% to the upside should a diplomatic thaw occur, but perhaps a 25% plus correction if the talks end in acrimony.
---
ACTION:
Increase in
RISK ALERTNESS
across our organisation and customers due to big event risk Friday (from midnight Eastern Time, that is 6:00 AM CET Friday) and massive
ILLIQUIDITY
in volatility.
COMMENT:
This is a "separate" and "standalone" exercise vis-à-vis a breakdown in trade talks between the US and China as liquidity, or rather,
illiquidity
, is behind all major market selloffs in history and this weekend has the
biggest
short position in volatility
ever
!
Saxo Strats view:
This is now a binary outlook –
1.
Either we get a diplomatic "softening" and a 5-10% upside
2.
or this could accelerate into a > 25% correction
OVERALL this matches our "False Stabilisation" macro theme, where we argue the transitory impact from the lower price of money is just that, a "blip" in the downtrend in economic activity and credit facilitation which we expect to bottom by August……
•
We still see 75% chance of "some diplomatic agreement", but the 25% tail-risk is now in play due to the
"illiquidity constraints"
illustrated below.
This first chart is from Marko Kolanovic @ JPMorgan and shows the relationship between VIX vol and liquidity. The relationship declines exponentially with the rise in VIX.
We have exceeded 22.50% in VOL just ahead of the New York open today…
The red arrows (done by me) show how we have moved from a rich liquidity of 6-8 K contracts to less than 2K……..as VIX rises, so does
illiquidity
.
The end risk here is – and its always the case in market crisis – that the market runs out of liquidity in this case in derivatives, not something the Federal Reserve can directly impact. (In this respect it mirrors the 2008/09 crisis where CDO, SPV became illiquid and created massive losses).
Chart illustrating the big RISK of ILLIQUIDITY
The added risk here being the market
is in biggest short position – EVER.

This from Ole S Hansen and his Commitmment of Traders report……
At the current price level most of the record short is under water:
As of yesterday the open interest has only fallen by 4% since April 30 => plenty more to come
You can access both of our platforms from a single Saxo account.