Macro Dragon: Happy 4th of July...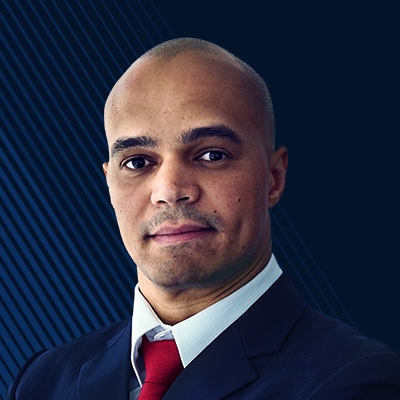 Kay Van-Petersen
Global Macro Strategist
Summary: Macro Dragon = Cross-Asset Daily Views that could cover anything from tactical positioning, to long-term thematic investments, key events & inflection points in the markets, all with the objective of consistent wealth creation overtime.

---
(These are solely the views & opinions of KVP, & do not constitute any trade or investment recommendations. By the time you synthesize this, things may have changed.)
Macro Dragon: Happy 4th of July...
Top of Mind…
The potent week continues, with the US seeing its last trading day today, prior to being out tmr due to the 4th of July Independence day on Sat. Over here in Singapore, the KVP household be marking the occasion with a dinner where we are treating one of our favorite couples. Celebration + Giving = More Gratitude.
Either way, a lot of steak & pasta is going down this Sat evening & for those of you not in the loop, we've only been able to get out to eat at café & restaurants over the last 2 wks… so going out even just for a coffee, feels like a vacation & blessing. Life is so relative & gratitude – as well as empathy – can be found in the most atomic of settings.
It's the Jerry Springer Effect (JSE), all over again… Speaking of JSE, we've not had a good war story on the Macro Dragon for a while… they will come…
Hard to see Trump capitulating all of a sudden on relations with Putin… get the feeling that Trump has painted himself in a corner with his own hands… & with just four months to go… the probability of something left field has increased… with biggest risk…
Continuing to be Phase-One deal break with China… hence we keep watching USDCNH, which at 7.0683 is towards the lower end of recent 30 day trading range of 7.1965 – 7.041
As to those that concerned on HK markets & protest arrests, look at a name we've flagged before on the Macro Dragon… 388HK (HK Exchange, we flagged this at just under the HKD 300 lvl, we are now c. +13% higher at HKD 337).
Again the theme of US China listed names relisting in HK, as well as future China IPOs staying home & in Asia… is massively bullish for HK & regional capital markets & of course CH/HK brokers… No one is paying attention to this, because the consensus view is that HK is dead because of CH – nothing could be further from the truth in regards to capital markets & it remaining a bastion of finance globally.
Just how London, New York, Tokyo, Singapore & Shanghai have their perks & costs – so does Hong Kong… at the end of the day, everything has a skew… regardless of whether you are aware of it or not… & if you are not aware of it… chances are, the skew is not in the your favor…
Last, yet certainly not least – to those with American ties, directly or indirectly, loved ones, family, business associates, friends, frenemies… let me wish you all an early happy independence day for all, regardless of gender, class, race, party or creed. Live Strong.
-
To Keep In Mind Today
JP:

Monetary Base +6.0%e 4.2%e 3.9%p

AU: Trade Balance + Early Doors tmr morning AIG Construction Index

EZ:

PPI, Unemployment Rate,

US:

AHE, NFP 3037K e 2509K p, U/R, Jobless Claims, Trade Balance, Factory Orders, Natural Gas Storage

CA: Mfg. PMI 40.6p
-
Start-End = Gratitude + Integrity + Vision + Tenacity. Process > Outcome. Sizing > Idea.
This is the way
Namaste,

KVP
You can access both of our platforms from a single Saxo account.