Macro Dragon: Question of When, Not If...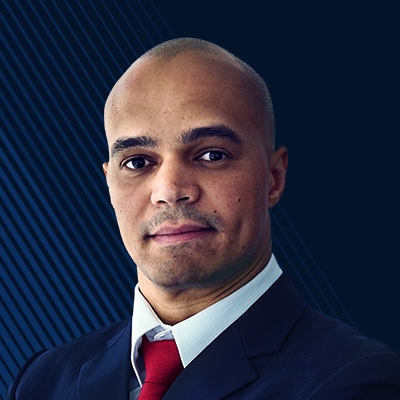 Kay Van-Petersen
Global Macro Strategist
Summary: Macro Dragon = Cross-Asset Daily Views that could cover anything from tactical positioning, to long-term thematic investments, key events & inflection points in the markets, all with the objective of consistent wealth creation overtime.

---
(These are solely the views & opinions of KVP, & do not constitute any trade or investment recommendations. By the time you synthesize this, things may have changed.)
Macro Dragon: Question of When, Not If...
Top of Mind…
So we had the Fed o/n… & still not YCC - spot on call by our CIO Jakobsen on this by the way, KVP as you know when pushed for a binary skew, was on pathway all systems go…
Markets & media seem surprised that Fed has indicated that they will not hike even out to 2022…KVP could have told you that… yet it is often less about the message & more about the messenger. Again, this is fascinating but true. Its not about the actual content, but who is delivering the content… as well as a function of the environment in which that content, action, etc. occurs…
The paradox of Floyd's death in the US, is if the entire world was not at home, frustrated, angry & irritated (at best) with the Covid-19 dynamics, the death of George Floyd would not even have made the front page. It would have just been one more poor black man killed whilst in police hands in the US – i.e. that's how common an occurrence it has become. From a big picture perspective, everything really is connected & happens for a reason – and this class divergences (Of which race is unevenly distributed) are present in nearly all countries & cultures globally…
With all that said so much of the headlines, "sound bites", corporate /celebrity /official announcements, coverage, police de-funding calls, overall coverage, etc… are just plain off the actual need for a solution to all this. This is something that KVP will attempt to put together, but as a separate thread, likely on linked-in… as its classic "LoserThink"… & very much tied to also how we approach investing, trading, business, life & general decision making…
Not too much from the Dragon's side today that comes to mind, NOK has been Godzilla of a trade & the "easy" part of the run has occurred – structurally still see it strengthening, yet with oil having had a massive run & NOK having clocked almost +25% from its lows & c. +10% from when we flagged it (that unlevered so that like +50% on capital, kudos to those that it both resonated with & those that mad the time to consider it)…
KVP feels that currently there are better asymmetrical trades out there… so would leave a trailing stop here, or at the very least empty the trading tranche of the long-term investment position… & look to add on any pullbacks. Near-term feels like we could also get some pullback in oil. Long-term Norway & NOK still a class of one, in world that is going down the debt rabbit hole.
Overall though, skew is still for a structurally weaker USD & you know the usual suspect that the Dragon has been banging on about… Rio baby! With that said, surprised that we still saw USD weakness despite not getting the YCC overnight… DXY was -0.38% & USDJPY is breaking to key lvls now sub 107… this puppy was an amazing 109.65 just a few days ago… which was "a screamingly stupid lvl" for a mega yen bull like KVP…
There will be no Macro Dragon tomorrow, as tied up on a few VIP projects, our quarterly & currently just don't have much to say. Be well.
-
On The Radar Today
EZ: Eurogroup meetings, French Jobs Data, Italian IP
US: PPI, Jobless Claims 1.6m e 1.9p, Natural gas storage

-
-
Start-End = Gratitude + Integrity + Vision. Create Luck. Process > Outcome. Sizing > Idea.


Namaste,

-KVP
You can access both of our platforms from a single Saxo account.