Market Quick Take - September 18, 2020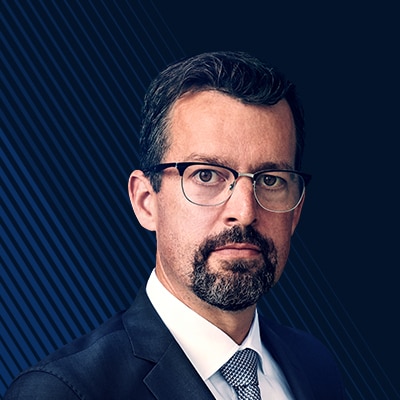 John Hardy
Head of FX Strategy
Summary: The US equity market closed lower yesterday, but well off the lows of the day, which was important to prevent a further post-FOMC cratering of risk sentiment as the Nasdaq 100 Index avoided closing at new lows. Elsewhere, the USD rally proved a brief affair and turned tail, the oil rally extended, and sterling is in crosswinds on a dovish BoE but positive noises from latest Brexit talks.
---
What is our trading focus?
S&P 500 Index (US500.I)

& NASDAQ 100 Index (USNAS100.I) – a wobbly session yesterday for US equities avoided more widespread damage as the S&P500 steered clear of new local lows and bounced from the day's lows right on the 55-day moving average at 3,310 as the post-FOMC rout slowed. The Nasdaq 100 slipped below the key local lows below 11,000, but managed to pull back higher above that level into the close, underlining the importance of that level.



STOXX 50 Index (EU50.I)

– the 3,300 level is slowly being bolstered as the local support level skewing the probability in favour of an upside move in the STOXX 50 index where the 3,400 level remains the ultimate resistance. But shorter term the 3,346 is the local resistance on the path to 3,400. Signs that European countries such as France, Spain and UK can get the COVID-19 pandemic under control could be the catalyst that the market is waiting for.



Spot Gold (XAUUSD) & Spot Silver (XAGUSD)

-

Gold remains stuck in a wide $1900 to $2000 range. The post-FOMC cratering of risk sentiment and the weak opening on Wall Street briefly took it below local support at $1937/oz before recovering back above $1950/oz overnight in response to a softer dollar and stocks closing off the lows. Silver meanwhile is currently stuck in a $26/oz to $27.50/oz range with no major changes seen in its relative value versus gold with the XAUXAG ratio trading in a very tight range around 72. On September 21 the heads of Newmont and Barrick Gold, the world's two dominant miners will give their outlook at this year's '

Gold Forum Americas

'.



WTI Crude Oil (OILUSOCT20) & Brent Crude Oil (OILUKNOV20)

-

Saudi Arabia's oil minister together with the general improvement in risk appetite helped drive oil prices higher yesterday. In his opening comments at the OPEC+ meeting, the minister verbally attacked members cheating on quotas. He went further and warned short sellers not to challenge the Kingdom's resolve by saying "I'm going to make sure whoever gambles on this market will be ouching like hell". We see this bounce as being short-lived with lack of demand, not laggards and short sellers being the reason why oil for the foreseeable future is likely to remain stuck in the low $40's.



EURUSD

– the bull hoping for a deeper correction to establish long positions were frustrated yet again as the post-FOMC USD bounce has proved a brief affair indeed. After tanking all the way below the first key line of support yesterday at 1.1750, EURUSD rallied sharply yesterday and closed near 1.1850, a solid bullish reversal until proven otherwise. Now bulls need to see the persistent overhead resistance between 1.1900 and 1.2000 give way to suggest that the range-trading environment can yield to a new uptrend.



EURGBP

& GBPUSD – as noted below, the BoE indication that it is actively preparing for the implementation of a negative rate policy, should it prove necessary, took sterling sharply lower after a recent strong bounce, but the Brexit news may prove more relevant in driving relative sterling strength. With the USD weakening late yesterday, GBPUSD is back within striking distance of the 1.3000 level, above which the pair is arguably making a bullish reversal attempt. A EURGBP sell-off would need to take out the 0.9050-25 area to point to a bearish reversal risk.



Unity (U:xnys)

- starts trading today after yesterday's IPO price was set. In yesterday's

IPO preview of Unity

we said that it was quite likely that the company would price it shares above the IPO range of $44-48 given the strong uptake in the recent Snowflake IPO. We hinted that $50 per share was quite likely but it turned out that demand was strong enough to warrant an IPO price of $52 per share valuing the gaming developing engine platform at $12.4bn corresponding to a price-to-sales ratio of 16.4x on this year's estimated revenue of $756mn. This is within the bounds of software companies with similar revenue growth profile and gross margin.



Covestro (1COV:xetr)

- shares are indicated significantly higher in European pre-market trading as the private equity firm Apollo is said to weigh a takeover of the German-based plastics maker Covestro.
What is going on?
Sterling caught in the crosswinds after dovish Bank of England but positive mood in Brexit talks.

Yesterday, the Bank of England kept the policy rate unchanged at 0.1% and kept its asset purchase target unchanged, but also mentioned that it will work with bank regulators on how the implementation of a negative rate policy could work, clearly wanting to keep that policy option in their tool box. Sterling was sharply weaker on the news, with 2-year GBP swaps declining as much as 5 basis points yesterday to price in higher odds of negative rates next year. But late in the day, the EU's Von der Leyen and the UK side made positive comments on the latest round of "informal" Brexit talks, with the EU Commission President telling the Financial Times that she is "convinced" a deal is possible.



Oracle and TikTok's parent ByteDance are closer to a deal

following uncertainty that the deal would break as White House was not pleased about the initial model. The new model includes setting up TikTok's US operations with an US headquarter and board consisting of only American including a security committee to provide oversight of user data. In addition, the plan includes an IPO of TikTok in the US. Rumours indicate that Beijing is getting closer to accepting the deal.



Ecuador agrees to delay Eximbank 2020 loan payments through 2021

. Following Turkey's rating downgrade and Philippines pulling a bill auction from the market, we continue to seeing signs of weakness in the emerging markets. An EM sell-off could be a catalyst for a wider selloff of risky assets.



Junk has become even more expensive after the Federal Reserve meeting

. CCC bonds gained the most following the Fed meeting on Wednesday. To be clear, CCC rated bonds have the highest risk of defaults, and since the start of the year are down by 6%.
What we are watching next?
The next round of US stimulus as US President Donald Trump signaled that he would like to make a deal

- A small initial deal may be on the table to support US airlines with some $25 billion, according to White House Chief of Staff Meadows, who met yesterday with airline industry executives.



A busy economic calendar next week

, in which we get the first look at flash PMI readings around the world – perhaps most interesting for Europe with the significant resurgence in virus cases in recent weeks there. We also have US Fed Chair Powell before Congress, and interesting central bank meetings, like the one for Turkey next Thursday, where officials have needed to change tune and are likely set to hike rates to defend against TRY weakening. The New Zealand central bank, the RBNZ, also meets next Wednesday as it faces a surging currency – could this mean a more aggressive signaling on a negative interest rate policy coming sooner rather than later?
Economic Calendar Highlights for today (times GMT)
1030 – Russia Key Rate

1200 – Russian Central Bank's Nabiullina to Speak

1230 – Canada Aug. Home Price Index

1230 – Canada Jul. Retail Sales

1400 – US Fed's Bullard to Speak

1400 – US Preliminary University of Michigan Confidence
Follow SaxoStrats on the daily Saxo Markets Call on your favorite podcast app:
You can access both of our platforms from a single Saxo account.