Market Quick Take - September 16, 2020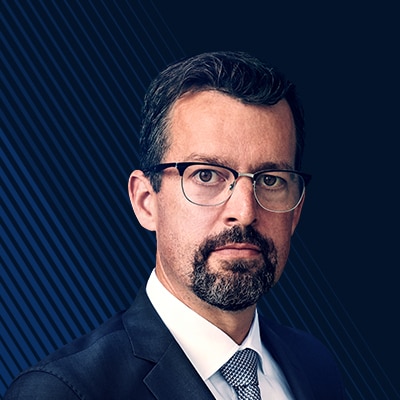 John Hardy
Head of FX Strategy
Summary: US markets continued to recover with signs of frothy speculation returning in force in options for bubble stocks like Tesla, while European equities remain thoroughly stuck in a rut. In FX, the Chinese yuan strength has slowed its progress while the JPY is showing signs of revving to life as Japan has its first new Prime Minister in almost eight years.
---
What is our trading focus?
S&P 500 Index (US500.I)

and NASDAQ 100 Index (USNAS100.I) – US equities had a strong session yesterday with S&P 500 hitting the 38.2% retracement level before selling off a bit. However, both S&P 500 and Nasdaq 100 futures are higher again this morning increasing the probability that the rebound will continue. The 3,441 level in S&P 500 futures is the next big level constituting half of the sell-off.



STOXX 50 Index (EU50.I)

– the index is still trapped in a very tight trading range from 3,300-3,350 but with the strong ZEW Economic Expectations index yesterday our view is that the probability is skewed in favour of a breakout to the upside.



Spot Gold (XAUUSD) & Spot Silver (XAGUSD)

- both await the conclusion of the FOMC meeting today (see below). With less than two months the elections, the market will not be looking for fresh initiatives but instead greater clarity on the (inflation) shift that was announced last month. Gold and silver trade a bit firmer while platinum reached a six-month high against gold (XAUXPT ratio at 2.01) on tightening fundamentals. Focus on bonds, the dollar and whether US stocks can continue to recover thereby supporting the renewed risk-on sentiment. Current gold range: $1940/oz to $1992/oz.



WTI Crude Oil (OILUSOCT20) & Brent Crude Oil (OILUKNOV20)

-

managed to bounce with Brent finding support at $39.30 for the sixth day in a row. Upbeat economic data from China and the U.S. the world's biggest consumers, tropical storms building across the Atlantic and a recovery in equities were the initial drivers before the announcement by the API of a surprise drop in U.S. crude stockpiles last week. The market has – for now – concluded that the recent 15% price drop was enough to bring the price back in line with an outlook the IEA, OPEC and BP see as fragile. Focus today EIA's weekly stock report at 14:30.



GBPUSD & EURGBP

– the sterling sell-off has eased since the end of last week even if there are no real signs of a thaw in the ongoing Brexit post-transition period trade talks. On the domestic front, Prime Minister Boris Johnson is in heated talks with party rebels over his Brexit Bill that would override portions of the Brexit withdrawal agreement if it becomes law. The sterling bounce has taken EURGBP back below 0.9200, although the move was so large last week that further consolidation to 0.9100 is possible without reversing the sterling weakening move, just as GBPUSD could trade as high as 1.3000 without threatening the bearish technical implications of the recent sterling weakness.



USDJPY & EURJPY

– the JPY has come alive suddenly this week, perhaps in part on the recent pronounced strength in the Chinese currency, but perhaps as well on the removal of political uncertainty as Japan's parliament elected Yoshihide Suga as Prime Minister as largely expected, the first new PM in almost eight years. Technically, USDJPY is working down into an interesting area and has traded this morning near the six-week lows just ahead of 105.00, obviously a key chart point since the summer and stretching back to 2018. Likewise, EURJPY has sold-off again and is perched just above a key chart pivot zone near 124.50.



Tesla (TSLA:xnas)

- yesterday, the options trading activity in Tesla suggests that traders are once again engaging in heavy activity in the options market as the most traded handful of call options for Friday expiry this week represented over 19 billions of underlying stock at the closing price yesterday. Tesla has rallied some 33% off last week's spike lows and closed yesterday just below 450 versus the all-time high two weeks ago just north of 500.



Facebook (FB:xnas)

- Facebook has bounced back less than the broader index since late last week as the US Federal Trade Commission is preparing a possible anti-trust lawsuit against the company, according to Bloomberg sources. As well, yesterday saw celebrity Kim Kardashian joining other Hollywood profiles in "freezing" her account on Facebook and Instagram, where she has 188 million followers, citing the social media platform's role in spreading "hate, propaganda and misinformation", which has a "serious impact on our elections and undermines our democracy." It may only be a one-day freeze linked to a "Stop Hate for Profit" campaign.



Adobe (ADBE:xnas)

- reports FY20 Q3 earnings (ending 31 August) revenue was $3.23bn vs est. $3.16bn and adj. EPS was $2.57 vs est. $2.41. But more importantly the FY20 Q4 guidance was also better than expected with revenue at $3.35bn vs est. $3.36bn. Shares were up 2% in extended trading.



Inditex (ITX:xmce)

- 1H revenue out at €8.03bn in line with estimates and EBIT was a loss of €198mn against an estimated EBIT loss of €266mn. However, the result is lagging that of H&M underscoring that Inditex is one of the hardest hit fashion retailers by the COVID-19 pandemic. On the positive side both the e-commerce business was doing great and the stock-in-trade declined by 19% highlighting Inditex's flexible business model to reduce inventory during lower demand picture.



30-year US Treasury (30YUSTBONDDEC20):

Yesterday the 20-year bond reopening caused the long part of the yield curve to soften up slightly. Expect the long end of US yield curve to move as the US releases economic forecasts. It is going to be crucial any information regarding the bond purchasing program relating to the average inflation targeting that the FED unveiled at the Jackson Hole.


Snowflake (SNOW:xnys) - the pure play cloud computing company priced o/n at $120, which is stratospheric compared to the initial $75-85 IPO range, that was then later revised to $100-110. The firm has raised c. $3.4bn, taking the spot as the biggest US IPO so far this year, with a valuation of over $30bn. Read our analysis here.
What is going on?
German ZEW Economic Expectations Index hit highest levels since May 2000

confirming the rebound in German industry. Given Europe's economy is not rebounding as fast as other parts of the world, the ZEW number is likely supporting the growth rebound in China as real given Germany's sizeable trade relationship with China.



U.S. crop futures trade lower

for a second day and just like Arabica coffee, which dropped the most in a decade on Monday, they have been weighed down by the recent rapid build in speculative long positions now being scaled back. Chicago soybeans has lost further ground below $10/bu with prices under pressure from lower processing activity while crop-friendly harvest weather in the Midwest is likely to help jump-start the harvest of large U.S. corn and soybeans crops.



Local investors are fleeing Turkish local-currency debt.

Local investors flee local-currency assets as the lira has depreciated 21% this year and real yields are negative. Preference is towards higher yielding Eurobonds.
What we are watching next?
FOMC meeting up tonight

- this is the first Fed meeting since Chair Powell announced the Fed's new Average Inflation Targeting (AIT) regime. On that note, the Powell press conference could prove particularly interesting as journalists probe the Fed's thinking on its reactivity to inflation or even new disinflationary risks. As well, it is one of the meetings at which the Fed will produce its latest forecasts for the economy and for the Fed policy rate out through 2023.



US August Retail Sales today will

be an interesting one to watch for the ongoing strength of the US recovery after the July figure managed to exceed pre-COVID-19 records. At the beginning of August, US federal unemployment benefits were sharply reduced and a second stimulus check has been held up as Congress battles over the status of further stimulus packages for the economy in this very political season ahead of the US election.
Economic Calendar Highlights for today (times GMT)
1100 – ECB Chief Economist Lane to Speak

1230 – US Aug. Retail Sales

1230 – Canada Aug. CPI

1400 – US Sep. NAHB Housing Market Index

1430 - US Weekly DoE Crude Oil and Product Inventories

1800 – US FOMC Meeting

1830 – US Fed Chair Powell Press Conference

2100 – Brazil Selic Rate announcement

0130 – Australia Aug. Employment Change and Unemployment Rate
Follow SaxoStrats on the daily Saxo Markets Call on your favorite podcast app:
You can access both of our platforms from a single Saxo account.