Market Quick Take - March 20, 2020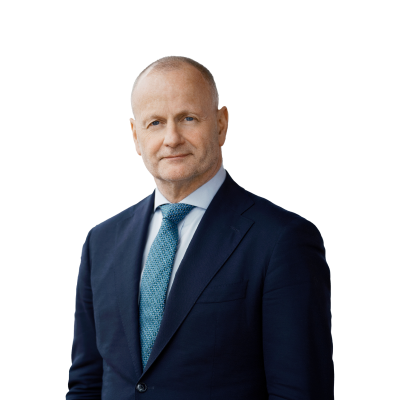 Steen Jakobsen
Chief Investment Officer
Summary: A record rally in the price of oil after US President Trump promised to mediate between Saudi Arabia and Russia may be the driver of a strong reversal in sentiment yesterday in many asset markets: the US dollar reversed back lower from a spike in strength, and gold, silver and treasuries found support. Equities posted a strong session in Asia ahead of a quarterly quadruple witching in the US today.
---
What is our trading focus?
Crude oil is and US equities are the chief focus today. Major oil grades are some five dollars higher again from yesterday's spike lows after US President Trump said he is considering mediating between Saudi and Russia in their ongoing price war. As well, the US is set to begin filling its Strategic Petroleum Reserve and a Texas regulator may limit production for the first time since the 1970's.
EURNOK

– after poking all the way above 13.00 and showing illiquidity, Norges Bank and the oil price rebound has pushed it back toward 12.00. This is probably one of the most important risk-on/risk-off indicators to watch the coming days as EURNOK aligns across illiquidity, oil and policy moves.

OILUSMAY20 surged a record 24% while OILUKMAY20 trailed by 10%.

The market needs to see volatility come down from the yesterday's 164% versus a one-year average of just 35%. But today is the test of how much we can go on Trump's indication of mediation.

10YBTPJUN20 (Italian 10-year government bonds)

– the most volatile fixed income future for a major economy. Bid again this morning ahead of European cash session.

10YUSNOTEJUN20 (US Ten Year Treasury) –

US yields have reached important levels – for the US 10-year at above 1.00% after extreme volatility earlier this week amidst rumors of distressed leveraged hedge funds and risk parity strategies earlier this week and as we swatch whether the US Fed is set to announce yield curve control.

HYG:arcx (US high yield bonds) –

US credit bonds had another terrible session yesterday, but with risk-on sentiment in the driving seat today this is where to look for risk.

XAUUSD (spot gold)

- Bounced from a key support area around 1450 while calmer conditions elsewhere have driven a 6% drop in the gold-silver ratio to to 117.

IWM:arcx (Russell 2000 – US small caps)

– had one of its best days in several weeks yesterday as small cap and weak balance sheet companies were bought aggressively.
---
What is going on?
US EQ Futures: 2nd consecutive day in Asia, where US equity futures have not hit their limit down circuit breakers. Clear signal that at least in the near-term, we are getting some respite in what has been a turbulent week. Asia equities closing off the wk with strong risk-on on Fri

Oil: as noted above, oil staged on of its strongest rallies ever on the idea that the US might step in between Saudi Arabia and Russia. While this only more or less reversed the previous day's sell-off, it was clearly behind a large shift in sentiment overnight. It is likely important for further stability across markets – including credit – the oil price stabilize and even recover strongly.
FX: wild swings in FX as the USD first spiked higher before finding resistance on the bounce in risk sentiments. USDJPY traded to 111.36 before fading to 110.00.
US jobless claims spiked to +281k for the week ending March 7 from 211k the prior week, but could be set to rise to one to two million for next week's release according to estimates from some US economists, US President Trump is seeking a delay in the release of claims data.
US President Trump backed the idea that the US government can take stakes in companies that receive taxpayer assistance.
California: the US' most populous state of 40 million has gone into a Europe-style lockdown on the Covid19 outbreak.
UK: the Bank of England slashed the policy rate to 0.1% from 0.25% and announced a restart of QE of £200 bilion. Sterling rallied strongly against the Euro in the wake of the announcement. Chief Brexit and now EU trade deal negotiator Barnier was diagnosed with Covid19 and the UK's counterpoart negotiator Frost was likewise in self isolation with symptoms of the disease.
South Africa joined other EM banks in cutting interest rates despite weak currencies. The SARB cut 100 bps to 5.25% versus expectations for a more modest cut.
WHEATMAY20 has pulled the grains sector higher. Surging demand from panicked consumers filling up their pantries with bread, pasta and cookies has strengthened demand from mills. It's premium to CORNMAY20 has surge to $1.85/bu, the highest since September 2018 as ethanol demand has been hurt by collapsing oil prices.
---
What we are watching next?
Quadruple witching – today is the expiry date for four types of futures and options contracts on all US financial products including equity and treasury futures, which could mean wild swings in the market as options holders hedge their position into the official expiry at
US Treasuries – authorities may not mind some steepness in the yield curve, but the moves in the very long treasuries in the US wont likely be tolerated much longer – the US Fed announced it was ready to buy $150 billion in US Treasuries yesterday and today. The WSJ's Timiraos reminds readers that the Fed's Sunday announcement of $500 billion in asset purchases is merely a minimum, as Powell said "there is no cap" (on purchases).
DJP:arcx – iPath Bloomberg Commodity Index ETN showing signs of recovering following a 30% ytd collapse. The fund has a broadbased exposure across key commodities with one-third in each of the major groups of energy, metals and agriculture.
---
Calendar (times GMT)
1030 – Russia Central Bank Key Rate Announcement (no change expected)

1915 – US quadruple witching as options/futures expire
You can access both of our platforms from a single Saxo account.