Market Quick Take - June 26, 2020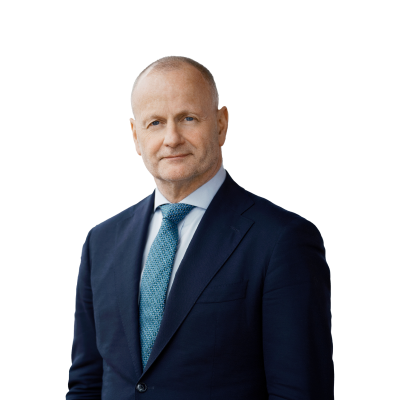 Steen Jakobsen
Chief Investment Officer
Summary: Equity markets were quick to find support yesterday and maintained a strong tone overnight after a sizable sell-off the prior day. The 200-day moving average in the S&P500 survived after an intraday test yesterday. The FX market is mired in a very tight range with as traders seem unable to generate any conviction on new developments.
---
What is our trading focus?
US500.I (S&P 500 Index) and USNAS100.I (NASDAQ 100 Index) – the sell-off from the recent new record highs in the Nasdaq 100 hardly lasted more than a session. Resistance to this latest comeback rally is perhaps 10,140, the 61.8% Fibo-retracement of the sell-off from the top to the 9,885 lows yesterday. For the S&P 500, the 3,150 area resistance area is prominent to the upside, while yesterday's lows just below 3,000 suggest the market is focusing on that psychological level and the 200-day moving average just above near 3,015.
XAUUSD (Spot Gold) - has yet to challenge key levels of support after the initial failure to attract renewed momentum on the break above $1765/oz earlier in the week. A break below $1745/oz may trigger profit taking from recently established longs waiting for another opportunity while a weekly close above $1765/oz would support a potential attack on $1800/oz next week.
NKE:xnys (Nike) - shares were down 4% in extended trading as the sports athletic company reported FY20 Q4 results showing gross margin declined to 37.3% vs est. 43.5% and EPS came out at a loss of -$0.51 compared to a profit of $0.62 the year before. Q4 revenue was $6.31bn vs est. $7.38bn and management chose once again to not provide any guidance for the current FY expect expecting flat to slightly higher revenue. Nike is also suspending share buybacks in order to maximize liquidity. As we stated a couple of weeks ago Nike has also had trouble bouncing back in China whereas its competitor Adidas is already back to revenue levels from before COVID-19.
JPM:xnys (JPMorgan Chase) and WFC:xnys (Wells Fargo) - the two largest US banks will be in focus today on the backdrop of the Fed's annual stress test results yesterday and the restrictions set on dividends and buybacks lasting until at least the end of Q3.
OILUSAUG20 (WTI) and OILUKAUG20 (Brent) - managed to recover from the steep losses seen earlier in the week. Close to unchanged on the week and trading within the tightest weekly range in four months, both contracts have settled into a nervous wait-and-see mode. A renewed surge in infections in many parts of the world has raised concerns about the prospect for a further recovery in demand. Against this OPEC+, led by Russia and Saudi Arabia have maintained a tight discipline in keeping barrels away from the market. We maintain the view that Brent is likely to settle into a mid-30's to mid-40's range over the coming weeks.
NATGASUSJUL20 (Natural Gas) - has slumped to a 25-year low after data showed the largest stockpile gain for June since 2003. This increasing concerns that underground storage facilities may reach capacity before the end of the injection season this October. This as the virus threat industrial demand while the weather has so far not been hot enough to trigger strong demand for cooling. With LNG export cancellations continuing to help swell of U.S. stockpiles we see the risk of even lower prices before forced production shut-ins start to emerge over the coming months. A prolonged heatwave or China making good on its promise to purchase LNG can mitigate that current risk
EURUSD – the dollar outlook remains uncertainty, with little momentum in any USD pair and the general impression that FX traders are unwilling to commit to trades as the currency trades passively in negative correlation to general risk sentiment. EURUSD implied volatility (the price for options) is fairly low, meanwhile, while positioning, at least in the US currency futures market is heavily long of EURUSD. With the recent uptrend getting stale, the longs may not take a descent below the recent 1.1170 area lows well.
What is going on?
US weekly initial jobless claims remain stubbornly high, with yesterday's latest tally from the US at 1.48M, more than the 1.32M expected, while continuing claims dropped about 700k to 19.5M, the largest drop in five weeks.
The Fed announced yesterday that US banks cannot increase dividends or resume buybacks until at least the end of Q3 to preserve capital in the banking system as uncertainty persists on the economic impact from the global COVID-19 pandemic. The annual stress test of banks showed the industry was generally resilient to a severe slowdown, but unknowns related to COVID-19 could increase risks further. Goldman Sachs and Morgan Stanley performed the worst in the stress test. The new rules for dividends, which cannot exceed the average EPS in the last four quarters, put Wells Fargo at risk of cutting its dividends.
The COVID-19 case count in the US continues to mount, with a new record in total cases and the second most populous state Texas now at the center of the latest outbreak, with the Texas governor halting additional phases of reopening and Houston, Texas authorities announcing that hospital intensive care units are at maximum capacity.
US telecom giant Verizon has pulled its ad spending from the Facebook platform, the largest company to do so in response to accusations that the company is doing too little to censure hate speech on its platform and particular posts from US president Trump. Facebook recently held a private conference call with almost 200 advertisers on the issue.
What we are watching next?
End of quarter shenanigans? It is difficult to find evidence that end-of-quarter rebalancing drives significant volatility, but the latest quarter has brought an enormous move in equity markets relative to bond markets, so if there is any such phenomenon, it could drive flows over the next three trading days through the end of the month next Tuesday.
Q2 earnings – as noted above, the quarter ends next Tuesday and company earnings reports will start dribbling in the week after next, as we watch company performance and guidance with enormous interest amidst the backdrop of near record valuations for companies and clear signs of speculative froth for companies with no earnings and even in at least one case (Nikola), no revenue.
Economic Calendar Highlights (times GMT)
0730 – Sweden May Houshold Lending, May Retail Sales
1230 – US May PCE Inflation
1400 – US Jun. Final University of Michigan Sentiment
Follow SaxoStrats on the daily Saxo Markets Call on your favorite podcast app:
You can access both of our platforms from a single Saxo account.