Macro Dragon: FOMC Mins & FOMC Speakers Indicate No Cuts Anytime Soon...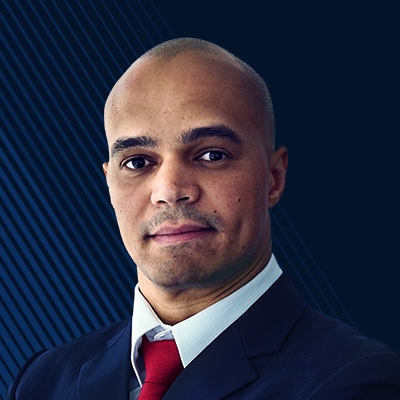 Kay Van-Petersen
Global Macro Strategist
Summary: Macro Dragon = Daily Cross Asset Views
---
(These are solely the views & opinions of KVP, & do not constitute any trade or investment recommendations. By the time you synthesize this, things may have changed.)
2020-Feb-19
Macro Dragon: FOMC Mins + Speakers Show No Cuts...
Top of Mind…
So overnight we got FOMC mins & quite a bit of constructive dialogue from different FOMC speakers that suggest that cuts are not on the agenda (yet!?). With all that said, even not accounting for a relative world, the US data continues to be strong – this Friday's Flash PMIs figures could be very interesting to see if that trend is still intact.
Still markets did not seem to mind a non-dovish Fed, as the S&P closed +0.47% to 3386, UST were interestingly enough around the same 1.56-1.57% lvls of the previous day.
"If I were to guess, I'd guess we're probably going to sit here for the next three months, next six months, maybe longer" - FOMC's Kashkari
18 of Mar is the next FOMC meeting, where the overall implied probability for a cut dropped a touch to 8% from 10% prior to the mins.
Post US/Iran shuffle & pre Covid-19 we had put out a USDJPY is breaking out higher based on technicals - Macro Dragon: DollarYen Technicals Screaming "Buy, Buy, Buy, Buy"... That break out was arrested with the news of the virus & the initial concerns, think in one session we went from c. 109.13 to c. 108.30, before the mkts went back to pricing in the stimulus measures that were to come.
We recently got backing knocking on the 110 lvl again on Feb 12, then again pulled back a touch before the huge spike upwards yest. As USDJPY clocked +1.37% to 111.37 – this is a huge move in currencies, especially when you take into account that 5-10x leverage is considered conservative in FX. Technically we need to stay around these lvls for the wkly close, before we start to open up for the 112 to 114. Does not feel like there is a lot of people in on this trade, if we see a much weaker yen for a sustained period of time, then JP company earns should get some much needed support given the deflationary near-term bubble from Covid-19.
On The Radar Today…
(All times are SGT)
NZ: PPI input 0.1%a 0.6%e 0.9%p & output 0.4%a 0.5%e 1.0%p
AU: Employment 13.5k a 10.0k e 28.7k r, U/R 5.3%a 5.2%e 5.1%p
CA: ADP jobs data, House prices
US: Crude Oil Inv., CB leading index, Phily Fed Mfg. index
Tmr is really what the econ data this wk is all about, Friday Flash PMIs.
-
It is going to be a phenomenal week, wishing everyone the very best possible day. Let's all keep our minds & hearts open to the opportunities available & remember, it is not about resources, but resourcefulness & most of all, timing.
All that we desire lies within.
Namaste,

KVP

Ps. Note the Macro Dragon will be on break from back-end of Feb to early Mar – given a long overdue & upcoming spectacular legacy family trip
-
You can access both of our platforms from a single Saxo account.