Macro Dragon: Further Iterations... Part Two... (Non-MAGA)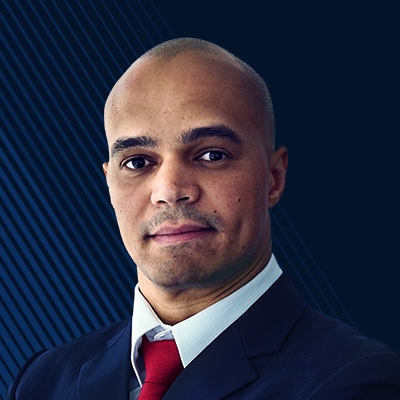 Kay Van-Petersen
Global Macro Strategist
Summary: Macro Dragon = Cross-Asset Daily Views that could cover anything from tactical positioning, to long-term thematic investments, key events & inflection points in the markets, all with the objective of consistent wealth creation overtime.


---
(These are solely the views & opinions of KVP, & do not constitute any trade or investment recommendations. By the time you synthesize this, things may have changed.)
Macro Dragon: Further Iterations... Part Two...
Folks as a pin going forward during this turbulent times, let us please remember:
The Covid-19 crisis with all its challenges, stress, chaos & opportunities will also eventually pass. What defines humanity & ourselves as individuals is how we both individually & collectively act under adversity. Think of how you want to look back over this period, doing your part to keep your family healthy, society healthy & functioning. Keeping a cool head, when others are losing theirs, maintaining an objective list of positive aspects & negative aspects of the policy responses & economic shock the world is/could go through. And lastly gratitude, sympathy & empathy for one another. Asia got/is getting through this & RoW.
The one big positive from all this, is it reminds us we are all One & we are not at the top of the food chain. Covid-19 does not care if you are rich, poor, what your ethnicity & skin color are, what passport/s you hold, nor what you age or profession is. Our greatest achievements are almost always those that we collectively do with others & sometimes as in this case, as a species. Lastly keep your mind open to growth & opportunities.
Top of Mind…
New month, new canvas, yet do we get a new painting?
The next first 2-4wks of April will be critical in KVP's current framework of being in a bear market regime in equities & whether or not we still have another big leg lower on equities (to retest the & potentially break through the 2192 cash lows in the SPX, c. 2174 on the futures. For RTY that's c. 966 & for NDQ that c. 6772).
Obviously if we continue to push further, especially with two weekly closes above the key c. 2800 50% fibo retracement lvl on the SPX, then the technicals just gain strength as the market consolidate above its recent gains.
Further Iterations... Part Two
Which brings KVP to one of his fav. Game – the Empress for a day game – what would KVP do if he was strategist/decision maker to the movers & shakers of the global stage? Well after putting the valuable family assets in a 'blind' trust…
European Politicians & Fiscal Policy Makers
First of all ECB, big round of applause on the speed, magnitude & courage to move the way you have. All hail Lagarde! For the folks that scream bloody murder on the implications to the integrity of the system from monetary policy actions – just remember this, almost everyone faces devastating & unrecoverable loses when a system the size of the EU or US goes down – forget your market portfolio, it's a breakdown of civilization. Now ECB, stand down… the more you do going forward the less pressure we have on…
… The fiscal & political policy makers. The Euro-zone is at a cross-roads that not enough people

currently

fully appreciate given the focus on the 1st order consequences of the Covid-19 outbreak. If there is not a coordinated euro bonds supper (in demand by Southern Europe & France, yet opposed by Northern Europe & in particular Germany & the Netherlands), we could see likely the biggest structural shift in the making.
Just to give you a taste of this, KVP (being the paragon of a UN family) was checking in with the Dutch side of the family. Who pointed out how stupid it was for the government to not support this… & that now parts of holland are/were running low on potential units for housing their sick & the south was pointing out – well why should we help you, if you are blocking the structural fiscal aid that we need.
What a lot of people don't realize, is you don't need a traditional war, to fall into a warlike environment – we are already in a warlike environment from a demand & supply shock, destruction of capital in the energy markets & equity markets, plus we are in global recessions (CH – which will be out by 2Q20, US & EZ which will be in recession in at least the 1H20) that will see one of the sharpest growth contractions in the history books - if not the sharpest by many standards.
And this time around – to top it all – you have people in some countries dropping like flies. When the dust settles, if there was no fiscal backing from Northern Europe – then the probability from a two currency split will never have been higher. If you think Euro sceptics are high now, wait until you have people in the south who have friends, families, brothers, sisters, fathers, mothers, children killed by Covid-19. This could get super dark, as in Terrorist movement dark.
So to the European policy makers & leaders – make the decision now. The North should either back the European institution fully with Eurobonds – which would have massive positive structural bearings for enhancing the euro as a true alternative to the USD as a global reserve currency – or split the euro up & live with a much stronger Northern Euro. And yes, in that scenario, good luck with your exports. The South could then devalue & alleviate the pressure on the debt side of things, looking for the market to give them the equilibrium they deserve.
Either way, until that decision is made – hard to see the euro at around these 1.09 -1.11 lvls continuing to be bid vs. the USD imho.
Lastly use these huge & unprecedented fiscal measures (of which KVP is expecting more) in a proactive manner that brings about the future that our planet & ourselves, deserve– i.e. infrastructure build outs, commitments & subsidies that looks towards solving the Climate Crisis (research in new age nuclear technology).
-
EM + FM = IMF, World Bank & Asian Infrastructure Investment Bank...
The emerging & frontier markets of the world are more than likely to be decimated from the effects of Covid-19, as well as a lack of resources, resourcefulness & clear leadership (See The "Sniffles"…). You will have to step in… do so proactively & in a structured manner that sets a foundation for the future… favoring bigger stimulus & support to the governments that are taking the structural ramifications of this seriously, rather than just looking to paint of the scars & move on.
Think digital & universal healthcare system in place – that can also feed into richer countries 's platforms, as well as tap into their resources & resourcefulness. There are numerous AI Healthcare offerings out there, than can greatly reduce the costs, productivity & enhance the capacity of a system
-
Misc...
Erdogan – this is dark, yet whats new here – things are likely to get worse in Turkey before they get better – the tailwind from the huge drop in oil prices can only help for so long.
Covid-19 is likely to take a big toll on the economy & psyche. You are going to need stimulus & external one at that. With +3.6m Syrian refugees & counting, you are potentially sitting on the biggest humanized biological threat to Europe. Just ask them to send you a blank cheque.
Buffet – come on man, pull the trigger on what must be multiple things sitting on your desk, not every deal has to be in

preferred

shares at Robber Baron rates & terms!
Wait to make a move c. mid to back end of April to gel with KVP's current timing on a potential bottom in US equities. Why not put your +120Bn to work, get your clubby GS pals together & take Exxon (at c. +160bn mkt cap, with c. +$3bn cash, PE 15, Div. Yield 9.3%) private – its an old school, fossil fuels, contrarian as you like play with folks who have seen multiple rodeos in the boom & bust of the energy game.

Renewables

are not taking over the world tomorrow, especially with oils flirting with closing sub $20 & producers globally losing billions on worthless supply. Trump can stop this with one order to US troops in the ME & at some point the world's economy will come back on-line, so there is upside risks to oil in the medium to long-term.
-
Don't forget Jobless Claims today, the 3.3m a vs. 1.7m e last wk did not turn mkts lower, perhaps we need the grandmother of all misses.
-
We could continue to be in a gang buster period of volatility both to the up & down side until at least mid-Apr to back-end of May. Some, time decay is needed in the system, both from a Covid-19 spread (past peak velocity upwards), even bigger & even better government / fiscal / monetary policy response, to overall heads of governments giving this the 2nd & 3rd order consequences thinking that it needs. This too shall pass. Keep you minds & hearts open.
Good luck to everyone out there, be nimble & position accordingly.


Namaste,

KVP
@SaxoStrats | @KVP_Macro
You can access both of our platforms from a single Saxo account.