Macro Digest: Another roller coaster week ahead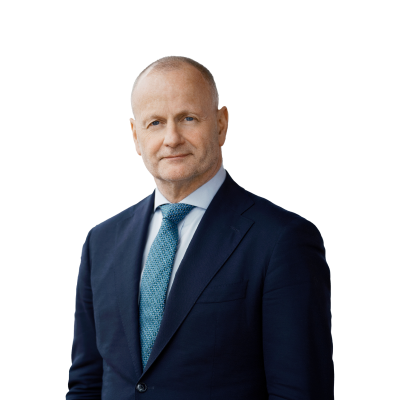 Steen Jakobsen
Chief Investment Officer
Summary: After an ugly close on Friday and concerns that US lawmakers may not be on the same page Sunday evening on the terms of a massive stimulus package, next week looks set to provide another roller coaster ride for global markets. The race between the Covid19 impact and policymakers escalating attempts to get ahead of the curve continues.
---
The Friday close on Wall Street was a dramatic disappointment and as such probably a confirmation that this week will be another roller coaster. The focus will be on:
Negative:
The US Congress is debating their relief bill as we are writing and are currently at an impasse. The market can ill afford even a day's delay, so Monday's session could prove chaotic without a deal in place late Sunday in the US.

Illiquidity - several bond funds now closed in Sweden, Denmark and globally - currently not allowing redemptions.

The USD: monitor DXY and EURUSD for indications of stress in the system. An old rules dictates that if you can't get "gamma" or "funding dollars", then you buy wherever you can - in this case, USD in the OTC FX market. Watch extremely closely for signs of either improvement or worsening of liquidity.

Fear - market is still trading more on fear than value or opportunity. That will eventually change, but no one says it will be this week as Covid19 numbers in New York City in particular are exploding. There is now little doubt that the market, fear and liquidity are tightly connected to the path of the COVID19.

Nothing else seems able to change direction - German chancellor Angela Merkel is in quarantine, US Senator Rand Paul has been diagnosed, etc.

There is still an elevated risk of markets being closed. Stock market will come first, then Bonds... we doubt FX and commodities will be closed, unless we go full BANK HOLIDAY like the emergency banking act of 1933.
The US St. Louis Fed's Bullard is tossing out figures like the fear of an unemployment rate of 30% in Q2 and an annualized GDP rate of -50% - this can't
Positive:
The amount of commitment from governments is ever increasing (of course partly because the reality is getting more and more bad!!) (Follow Saxo Bank Global Policy Tracker via

https://twitter.com/Dembik_Chris

)

The amount of liquidation needed is close to being done. We have now sold off for two straight weeks. Yes, there is still another potential 10-15% but for now most funds will have deleveraged.

There is growing understanding that money spent by government needs to be grants not loans. Loans is NOT going to do anything for struggling SME's and small business owners - this needs to be a grant / handout to work and if treated as such should be given swift and without usual red tape!!!!
We will see EU decide to suspend the 3% deficit this week, Germany has finally decided to open up fiscally, and all governments are willing to invest into equity, where in normal circumstances they are limited to liquidity and lending, now they come forward with liquidity, credit and equity (plus soon handouts)
We at SaxoStratS have no crystal ball, but we remain committed to provide up-to-date fact based analysis through our fixed Saxo Market Call podcast and daily Quick Take on analysis.saxo.
Links
Germany readies massive fiscal programme
US lawmakers wrangle over terms of stimulus deal
You can access both of our platforms from a single Saxo account.