Macro Digest: It is not time to panic, but...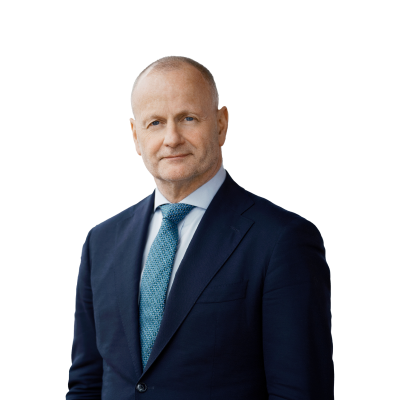 Steen Jakobsen
Chief Investment Officer
Summary: This month have seen big rotation from junk to quality. Inflation is here, but how does it impact our investment?
---
What's down? Bubble stocks, crypto, NextGen medicine, Green Transformation – KILLED

What's up? Mega, Financial trading and of course commodity doing well
What to do? We remain with our Sell in May and go away note
Action: Add (if not long already…).. cheap volatility, reduce exposure... Don't panic (Look at our 100Y portfolio below or on the web…)
We call this theme: The post crisis "Junk to the top" up-move which is now being replaced with: Quality from junk down-move… This means we will increasingly see who is "swimming naked"… as inflation means less margin, higher marginal cost of capital.
Market will price "inferior fundamental data" higher in non-inflation than in inflation - hence this rotation seen in

@Peter Garnry

basket portfolios above…

Over last week

– market narrative changed from 90% believe in FEDs "transitory" to now a 50/50 consensus between Fed and cyclical inflation
Marketwise I am concerned that on the day market tanked (yesterday) we also saw high frequency of "inverted hammers" – technical warning of exhausting tops… Europen stoxx, european banks, QQQ, and other… (a few of them below…)
HOWEVER…
We know the reaction function from Fed: More of the same!!!!
They (FED) are now so wrong, that they will end up being right, meaning…
The emergency measures should have been removed as the state of play no longer is one of: Emergency… as Stanley Druckenmiller pointed out today in WSJ, but focusing solely on Fed's non mandates of equality and full employment. They have created inflation and a risk of inflation overshoot, which will be met by rising rising marginal cost of capital post Treasuries General Account reduction into August (*) and much slower growth without employment following through. Creating a dire need to stimulate more! Fed being Fed and Biden being a MMT President will mean more transfer income is coming in Q4… Q4/Q1/2022 will also see China finally rotate into being synchronic with rest of world… setting up even more inflationary world.
https://www.bloomberg.com/opinion/articles/2021-05-10/markets-are-in-for-an-interest-rate-surprise
Conclusion
The market is moving to quality over junk. This means frothy part of market is and will see repricing, the mega cap and companies with pricing power remains bid.
Inflation is now becoming visible to consumers as the two component they see and feel is rising fast. Agriculture / food prices is up >30% YoY according to FOA and energy prices is up 60/70% …inflation is and will always be driven more by expectations than realised inflation hence inflation is here.
We have no strong colour on next 10% move but feel its time to balance portfolio to long volatility, some cheap puts and staying committed to broken supply chains and underinvestment into energy and logistics.
US Real rates dropping – sign that inflation risk is rising more than marginal cost of money
Same signal / different chart / this is 5y breakeven in the US:
A inverse hammer in Copper…
Bloom Energy / one of the most hyped stocks in GREEN transformation last year…
PLUG / the most hyped stock in 2020…
You can access both of our platforms from a single Saxo account.