Sterling keeps even keel despite fresh Brexit chaos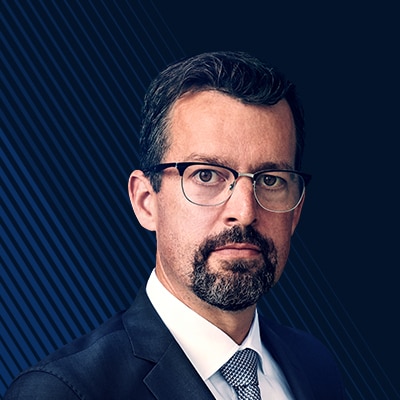 John Hardy
Head of FX Strategy
Summary: UK House Speaker Bercow has triggered a constitutional showdown by blocking a second vote on May's Brexit deal, only adding to the uncertainty as the final days ahead of the Article 50 deadline wind down. Elsewhere, the market appears extremely complacent that the Fed will deliver a dovish message.
---
Yesterday, UK house speaker John Bercow threw a spanner in the works by moving to block another vote on May's Brexit deal, invoking a rule that was last used 99 years ago that says that it is not permissible to vote twice on unchanged measures in the same parliamentary session.

Some are calling the situation a constitutional crisis and the potential course of events from here has only multiplied further, though immediate clarity on a third vote on May's deal looks far less likely today or tomorrow unless May's side can find a way around Bercow's move – having the Queen dissolve parliament and then calling a new session, as some have suggested is a possibility, looks a stretch at best.

Stay tuned – if no vote can be held, May's task will be to appeal for a delay at the EU summit starting on Thursday and whether this is a short delay to rework the deal or a longer delay that sees the UK participating in EU elections and even leads to a UK elections and even a second referendum, etc.

Elsewhere, the most prominent theme is strong risk appetite on the strong assumption that the Fed is set to roll out a schedule for the unwinding of its QT programme and a dovish adjustment of Fed rate forecasts to cement its January guidance that it would now be "patient" before increasing rates further. The market is no doubt hoping to get a specific schedule for the cessation of Fed asset sales, but the overarching question is first: will the Fed deliver and second: even if it does, has the market overpriced the implications and . Another factor that has faded into the background is the status of US-China trade negotiations, where the latest guidance came from the South China Morning Post that Xi and Trump may not sit down to sign a deal until the June timeframe.

Trading interest

Shorting EURNOK still a theme, prefer looking for selling upticks with half a position ahead of Thursday's Norges Bank meeting. 9.70+ providing compelling entry levels.

We'll sit on our hands on the US dollar – tempting, however, to consider medium-dated options for USD upside, just in case the market's complacency on the Fed delivering a strong dovish message tomorrow proves unfounded. Something like a 1-month AUDUSD put, strike 0.7000.

Chart: AUDUSD

AUDUSD pulled away from a recent attempt to break support, but bulls have by no means shown up in force. The bears may get the upper hand again if the Fed fails to deliver as dovishly as the market hopes or if the market has simply over-anticipated the event. Certainly, implied volatility in the options market is so low that placing a 1- to 2-month directional trade in either direction is historically cheap, for example a 0.7000 put or a 0.7200 call. The risk from such a stance, of course, is that we get precisely the message from the Fed we were expecting and traders remain unwilling to take directional bets as long as we are awaiting a US-China trade deal, which may not move forward until June.
The G-10 rundown

USD – US dollar pricing a very dovish Fed, but there is also a general complacency and lack of anticipation around tomorrow's Federal Open Market Commitee event risk, so if the Fed fails to deliver or wants to insist on a two-way policy potential, this could drive some near term volatility.

EUR – the euro has unwound the downside risk, but needs a more profound dovish turn from the Fed or some clearly positive Eurozone data surprises to drive a more notable move through the 1.1400-1.1500 zone that has proven such heavy resistance in recent months.

JPY – the JPY gently firmer against the USD and the yen provides perhaps the most upside to a scenario in which the market that decides that whatever the Fed brings, actually we should start worrying about the trajectory of global growth and buy more treasuries and sell risky assets.

GBP – sterling only taking a marginal hit yesterday with the new twist in the plot provided by Bercow, even if May's third vote would have been the most likely rout to a sterling relief rally. Next headlines later this week on the terms for the delay that May is able to get from Brussels (won't the EU gun for a longer delay?) likely to drive volatility.

CHF – lack of interest in trading all around. Waiting for a pulse.

AUD – the AUDUSD has hardly done anything since last September except for false breaks in either direction. But this also means that implied volatilities have collapsed and provide more attractive risk/reward for medium- to long-dated directional options strategies.

CAD – USDCAD looks neutral to USD direction and the cocktail of risk appetite, oil prices and the USD direction from the Fed to determine whether the 1.3300 pivot area fails and we head back into the lower range.

NZD – Thursday's NZ GDP data the next opportunity to drive more volatility in AUDNZD; our benchmark of relative strength and one that looks rather stretched to the downside in the wide angle view.

SEK – EURSEK looking lower and could press lower still, especially if the Fed fails to spoil the party in asset markets and we get a bounce in the Eurozone data (Friday's flash March PMIs perhaps the first test on that front.)

NOK – EURNOK bouncing off the key 9.6500 zone ahead of Thursday's Norges Bank meeting, which will be about guidance as much as about the expected rate hike, and will also be about the general mood of the market after the FOMC. We like EURNOK lower, but a strong USD post-FOMC and risk off/oil lower would provide a challenge for NOK bulls.

Upcoming Economic Calendar Highlights (all times GMT)

0930 – UK Jan. Average Weekly Earnings
0930 – UK Jan. Unemployment Rate
0930 – UK Feb. Jobless Claims Change
0935 – ECB's Praet to speak
1000 – Germany Mar. ZEW Survey
1400 – US Jan. Factory Orders
2350 – Japan BoJ Meeting Minutes
You can access both of our platforms from a single Saxo account.