FX Update: Yellen comments create mere ripples in FX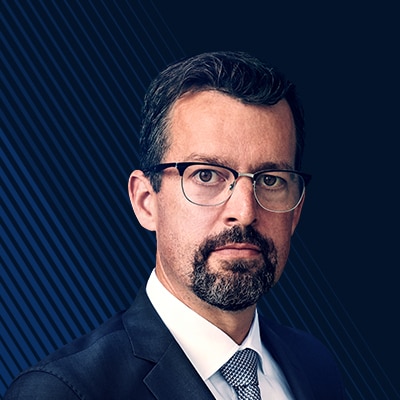 John Hardy
Head of FX Strategy
Summary: US Treasury Secretary Yellen yesterday committed a major faux pas in mentioning interest rate hikes in a speech, comments that she later softened with clarifications about Fed independence. The reaction across markets was telling, with currencies least impacted even as equities gyrated rather violently, perhaps as forward Fed expectations hardly moved a jot in either direction on this development.
---
FX Trading focus: Yellen prompts round circle of revulsion and recovery in risky assets.
Risk-correlated FX politely nodded its head at the rather sharp reaction in risk sentiment to Yellen committing the faux pas of mentioning the possible need to hike rates to prevent the US economy from overheating. But the damage was rather limited and most FX action retreated back to where it came from on her later "clarification" that she was neither predicting or encouraging rate hikes and vowing support for Fed independence. The episode showed an alarming cluelessness by the former Fed Chair in ever uttering such a thing, but also suggests that the Biden administration probably has inflationary pressure very much on its radar screen. One of the reasons I suspect FX failed to wring much of a reaction out the situation was that forward Fed expectations hardly moved a tick in either direction in yesterday's trading, if we take something like the September '22 EuroDollar STIR as our barometer. (the contract pointing to the market approximately pricing a Fed rate hike some time in the late Q3 to Q4 of next year time frame). The long end of the US yield curve reacted fairly sharply, but also returned to more or less unchanged on the day.
So what is the market for its next move? In yesterday's rather long piece, I argued that any notable move in risk sentiment lower would likely prove a stronger driver than any considerations linked to recent central bank moves or perceive guidance shifts, as in the case of this week's RBA. But the reaction function yesterday felt rather weak, and if sentiment continues to bounce back with US longer yields kept more or less range-bound, the USD could be set for a test of cycle lows sooner rather than later. (Important caveats on strong US data today and through Friday's US employment data below).
Note crude prices marching back toward the cycle highs – a strong coincident indicator for USD bulls – driving EURNOK back below 10.00 for the fourth time since the end of March of April and commodity currencies champing at the bit against the suddenly prone US dollar by European lunch-time today. The next step is today's important US ISM Services and how the US treasury market treats negative or positive surprises (the flash Markit surveys failed to predict the downward shift in Manufacturing, while the record high March Services reading was exceeded in the flash April number). The April ADP private payrolls change is also out. Strong data doesn't have to be USD positive if US long yield rises are slow relative to the elsewhere and if Fed expectations don't shift much, though probably are JPY-negative. Weak US data is likely most interesting for potential JPY support if yields drop again, while it is only USD positive if risk sentiment comes in for another round of deleveraging.
Chart: GBPUSD
GBPUSD is an interesting one to watch ahead of tomorrow's Bank of England meeting and Scottish election after the pair failed to wobble much over the episode of wobbly risk sentiment yesterday. The yield spread move at the front of the curve favours sterling, as the UK-US 2-year spread is at new highs for the cycle near +4 basis points. The technical situation is very rangebound, but if the BoE stretches its time frame for QE and delivers a more upbeat forecast tomorrow in a backdrop of stable to improving risk sentiment (the most important ingredient after the mini-spike in volatility yesterday) GBPUSD has the fundamental support to burst above 1.4000 for another go at the top. Longer term, the Scottish referendum issue could present a notable hurdle longer term if a the Scottish demand another vote down the road.
Firm kiwi post-FSR and Q1 employment data
Last night it was the Reserve Bank of New Zealand's turn to possibly make a splash with comments in the semi-annual Financial Stability Report, but the language was rather watered down, as the Deputy Governor indicated that measures already taken by the government as well as increased building and slower population growth are likely to soften the risks to financial stability from housing. In testimony before a parliamentary committee was this kind of platitude: "not a flashing red alert, but it is a concern, and what we are expressing is a desire to see some stabilization". Yawn. The kiwi is generally firmer on a much stronger than expected employment change number overnight and the unemployment rate drop. The 1.0750-00 area looks important as a last-ditch support zone for AUDNZD, structurally speaking.
Table: FX Board of G-10+CNH trend evolution and strength
Canada offers us the strongest trend reading as it has hardly faltered recently. Bank of Canada Governor Macklem is out testifying late today before lawmakers, it should be noted. Elsewhere, the USD has tried turning higher again, but is still some way from breaking anything in any key pair (besides interacting with psychological 1.2000 level in EURUSD).
Table: FX Board Trend Scoreboard for individual pairs
Here – note that the AUDNZD attempt to turn positive yesterday failed, while EURGBP is trying to turn down today ahead of the BoE meeting tomorrow. USDSEK is trying to turn higher on pronounced SEK weakness as EURUSD has tested back toward 1.2000 (and SEK is under the strong NOK's thumb again today), but if EURUSD is finding support, that will have a hard time blossoming.
Upcoming Economic Calendar Highlights (all times GMT)
1215 – US Apr. ADP Employment Change

1330 – US Fed's Evans (Voter) to Speak

1345 – US Final Apr. Services PMI

1400 – US Apr. ISM Services

1400 – ECB Chief Economist Lane to Speak

1430 – US Weekly DoE Crude Oil and Product Inventories

1500 – US Fed's Rosengren (Non-voter) to speak

1600 – US Fed's Mester (Non-voter) to speak

2130 – Brazil Selic Rate

2230 – Bank of Canada Governor Macklem testimony

0100 – New Zealand May ANZ Business Confidence survey
You can access both of our platforms from a single Saxo account.