FX Update: Currency traders largely sitting on their hands as risky assets gyrate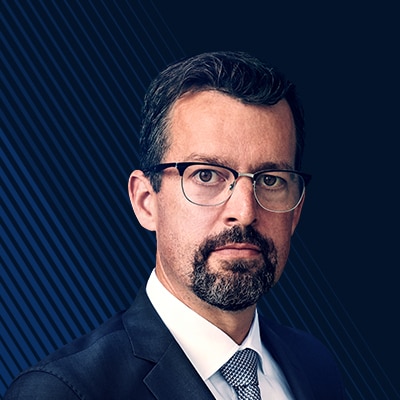 John Hardy
Head of FX Strategy
Summary: USDJPY came close to a full reversal yesterday and it may be only a matter of time before it is punching back lower, especially if Trump indicates a war against the strong US dollar is about to get under way. In general, FX traders seem to be so many deer frozen in the headlights as the response to the injection of volatility elsewhere has seen muted reaction in currencies.
---
Trading interest
Long USDCAD for 1.3500+, but tightening stops to below 1.3250

Long (Nov 6 – days after election) 1.1200 EURUSD calls

Short USDJPY with stop above 111.20 for 106.00 target
Our headlines for today aren't entirely fair – that FX traders are sitting on their hands and reaction to volatility spiking elsewhere have proven muted in FX. While the daily trading range in EURUSD has hardly picked up notably in recent weeks, implied volatilities are on the move as FX traders perhaps sense that something big is afoot here, but aren't entirely sure what to do about it. The 3-month EURUSD implied volatility for options, for example, has move swiftly in recent days to nearly 5.5% after posting a record low around 4.1% less than three weeks ago. Similarly, USDJPY, which has gyrated wildly over the last week, even if the price is largely unchanged from a week prior, has seen its 3-month implied volatility spike to a more than 4-month high at above 6.3%.
Please have listen to today's Market Call podcast, which I hosted with guest Saxo CIO Steen Jakobsen. We discussed the ongoing coronavirus fallout, US President Trump's likely response to what is unfolding in markets here, the tone-deaf and behind-the-curve Fed, supply chain and SME risks as the real problem here, and much more.
One thing we are looking for in the coming couple of sessions will be US President Trump's response to all that is going on here. He is notoriously sensitive to the stock market as an indicator of his success and must be steaming after an (as of this writing with futures down overnight) more than 8% correction from the highs in the space of a week. As I discussed with Steen on the podcast, Trump is happy to tear up the rule book to get what he wants and policy impulse on the USD could come at any time from the US Treasury if the Fed isn't onside and Trump feels under enough pressure.
Note that protest- and now coronavirus-hit Hong Kong has been the first to launch real helicopter money $1200 for every citizen! This kind of response will inevitably continue elsewhere – governments will fight deflationary collapse at all costs.
Chart: USDJPY
We still look for USDJPY and whether we get a forceful break of 110.00 into today's close as a sign that volatility will pick up across the FX space, with G3 strong (JPY strongest, followed by EUR, followed by USD) versus all of the rest (ex CHF) – i.e., JPY crosses reverting to their classic highest beta gyrations relative to risk appetite. Still, the move looks somewhat muted relative to the carnage in risky assets – would an added angle of Trump moving against the strong USD be needed to engineer a proper sell-off?
Today's G-10 rundown
USD – the greenback underperforming within the G3 as stock markets go into utter meltdown mode sends a loud signal that the highs may be in for the greenback versus the EUR and JPY. Watching Trump for signs that he is set to go to war against the strong US dollar.
EUR – Our EURUSD long-term upside view gaining encouragement from the local price action here, with the key point of interest how the pair behaves if and when equity market downside action slows and reverses eventually. Trump moving against the USD is a potential (and increasingly likely) tailwind for EURUSD bulls. Still, first real step for a technical reversal is a significant rally back through 1.1000+.
JPY – as we note in the chart above, the yen showing all signs of reverting to its historic role as the highest beta currency in negative correlation with risk appetite, but still looks a bit out of whack with historic sensitivity to gyrations in risky assets.
GBP – sterling backing away as the speculative market is long the pound here and large moves in risky assets could see a bit of general position squaring, leaving sterling to languish a bit here or worse.
CHF – interesting to watch CHFJPY for which currency gets the upper hand if this environment continues.
AUD – the Aussie pushing to new lows overnight as we are headed for a recession Down Under – positioning a large risk for a sharp back-up in AUD pairs once some headline manages to spark a sentiment shift.
CAD – USDCAD sideways despite unfriendly drop below 50 for the WTI crude benchmark and ugly risk off – conviction in CAD shorts declining if we don't see downside traction posthaste.
NZD – NZDUSD pushes close to new local lows, still ab ti clear of the cycle lows from last fall – little differentiation from the market between NZD and AUD, though the former has more cutting potential.
SEK – EURSEK hanging in there below the upside pivot zone of 10.60-65, a fairly strong performance from SEK, really – but the backdrop is SEK-hostile (global growth concerns, risk off).
NOK – the NOK getting the worst of it from risk off and very weak crude oil since yesterday, and EURNOK in danger of new all time highs above 10.30 as long as this continues.
Upcoming Economic Calendar Highlights (all times GMT)
1100 – ECB's Makhlouf to Speak

1330 – ECB's Lagarde to Speak

1500 – US Jan. New Home Sales

1530 – US Weekly DoE Crude Oil Inventories

2145 – New Zealand Jan. Trade Balance

0000 – New Zealand Feb. ANZ Survey
You can access both of our platforms from a single Saxo account.