Was it a false breakout in equities?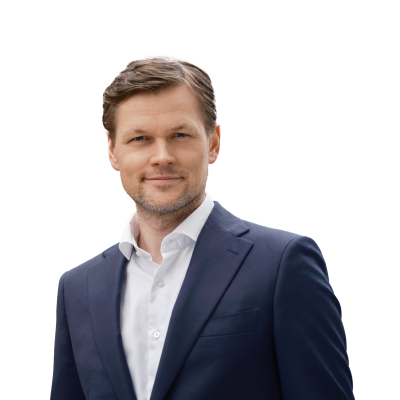 Peter Garnry
Head of Equity Strategy
Summary: In this equity update we talk about the growing evidence of the global supply chain grinding to a halt which could very quickly lead to a significant impact on economic activity. Something that is clearly not being discounted in equity markets. So it naturally begs the question whether yesterday's new all-time high was a false breakout.
---
On January 20 on our Market Call podcast we flipped our tactical view on equities from long to short as the unknowns and nonlinearities created hidden risks that should be avoided. Our communicated stop loss was new highs in S&P 500 and that came yesterday as on balance earnings have been good and investors buying the narrative of monetary and fiscal impulse offsetting whatever weakness coming out of China. Being honest to our stop loss we flipped our tactical view. Already today we trending somewhat down in Brent crude and global equities. That coupled with price action among global logistics firms and indications on demand in China and Asia is making us questioning whether the breakout yesterday was false.
The global supply chain freezes
One thing that is getting more and more evident is that the global supply chain is clogging up with shipping prices tumbling as ships are idling in ports. Maersk, the world's largest shipping company, have seen it shares tumble 23% from the peak in December and 6% since the coronavirus hit the official newswire on January 20. Today the world's largest car manufacturing plant in South Korea was also added to the casualties as Hyundai suspended production due to lack of parts coming from China. With fine-tuned global supply chains manufacturing companies could grind to a halt or partial halt as China is the world's factory. The second derivative of this is lower revenue after inventories are depleted which then quickly eats into operating cash flow generation and then cash balance. If a company is operating with a low cash balance this means that credit lines have to get increased with banks running greater risk. It's not difficult to see that a couple of more weeks and this could develop into a full blown disaster for global growth.
One of the world's largest logistics firms, DSV Panalpina, was out with its 2019 annual report today and the CEO was sending a warning signal to the market that's probably just drowning in the regular news flow.
It is difficult to predict the market situation in 2020; currently the corona virus situation is impacting global supply chains and creating uncertainty. However, at this stage it is not possible to predict the financial impact," says Jens Bjørn Andersen, CEO
Source: DSV – 2019 Annual Report
The impact from the coronavirus is real and the economic costs are accelerating and even worse the companies best positioned in the global supply chain cannot even indicate the cost short-term. On Monday we will go through the global logistics industry and the dynamics playing out in the global supply chain. Going into the weekend we maintain our long equity view respecting the price momentum, but we maintain a flexible mindset and will flip to short if the news and price action on balance changes enough to the downside.
You can access both of our platforms from a single Saxo account.