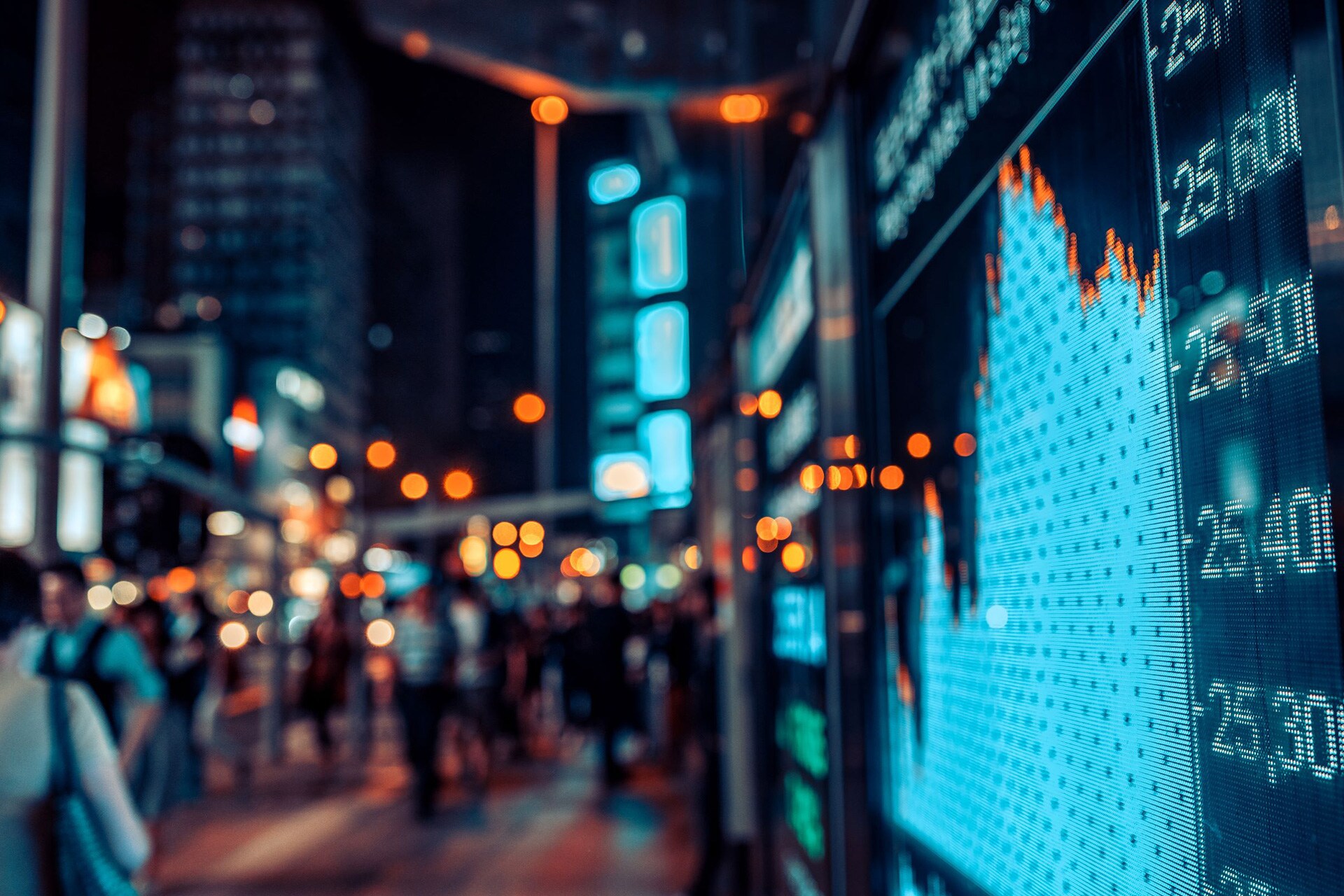 Safe to say Hong Kong and China equities are embracing more support and popularity into year end Greater China Sales Traders
Summary: With a de-escalation of local conflicts in the city, Hong Kong stocks found its silver lining amid prolonged periods of protests. With the robust price actions seen among HK and China A-shares, on top of IPO markets, it is once again proven that investors' appetite has always been around the corner to get ready for a timely come back.
---
Stock Connect and HK IPOs
Northbound Trading
Foreign traders continued their strong interests in China A-shares following November's MSCI inclusion and piled up buying demand ahead of the holiday season. A total of 73.0B RMB (10.44B USD) of net inflows – up 20% from prior month – were recorded in the month marking the end of 2019 barring the notion that year end is generally a relatively quiet period for equity markets.
A net sell of 162M RMB was booked on 31-Dec - a reverse of net purchase trend which has been dominating northbound trade action since 13-Nov. China A shares have long been the focus among foreign asset managers from retail and institutional tranche for long.
Since 2018, China has increasingly opened up its financial markets to foreigners, first allowing international players to take up full or substantial ownership of local banks or bad-debt managers and also allowing them become lead underwriters for bond issuances. Next effort will be made to remove limitations on life insurers, mutual fund companies, wealth management firms and brokers.
Earlier in the year the government has also scrapped the QFII and RQFII quotas which had been in place to set limits for foreign direct investments in Chinese stocks and bonds – another effort managed by the government to show support in open up the domestic financial system.
Foreigners have spent a record 351B RMB (more than 50B USD) purchasing shares via stock connect trading in 2019, among which 190B RMB (27.11B USD) was directed towards shares listed on the tech-heavy Shenzhen Stock Exchange.
Signs of easing trade tension also helped overall sentiment following emergence of phase one trade deal commitment between US and China. China is said to lower tariffs on products from frozen pork and avocado import to certain types of semi-conductors in the coming year as an effort from Beijing to boost imports amid a slowing economy.
The returning strength of offshore Yuan (CNH) also gave another strong reason to foreign traders to take a second look at the relative worth of Chinese equities as the exchange rate between dollar and CNH returned, again after an incidental spike in November, to below the famous 7.00 level since mid-December.
Chinese companies may appear exceptionally attractive during times of lofty US stock valuations when S&P and Dow Jones are marking their all-time highs.
Southbound Trading
China traders managed to extend the net purchase streak – which started on 13-Nov – into the whole month of December despite unsettling development in the city casting doubts casted on the equity outlook. An equivalence of 41.3B HKD (5.31B USD) mainland capital was injected into the stock market which has seen declining volatility to 15.61 range from recent high reading of 20.04 in November.
The city's equity pricing gauge in Hang Seng index has also recorded a steady climbing trend from earlier 26,000 range in the first week of December to drastically challenge 28,500 level amid stronger HKD and seemingly easing political tension.
Another reason to account for the strong buying demand from mainland traders may come from seasonal actions and the needs for yearend window dressing by fund managers seeking asset allocations.
HSI climbed 7% in the month of December and gained an overall 9.07% in the 12 months of the year – marking the best 12-month performance since 2017. The index closed at 28,190 for the year and is trading at a PE ratio of 11 times on a trailing basis.
Tencent remained the most traded southbound names by mainland traders due to the lack of domestic counterpart in H shares. The popularity of Tencent and the recent success of Alibaba's secondary listing both gave compelling reasons to the exchange mulling more tech and internet names to follow fashion in the IPO plan.
Biggest winner among HSI constituent names on a YTD basis is Sunny Optical which reaped in 93.82% gains in 12 months.
HKD also picked up the stronger end of its 7.75-7.85 trading band on liquidity crunch following flagship IPO, a rally in the currency borrow rate amid seasonal factors driving investors to shore up cash in account.
JS Global Lifestyle (1691 HK) offers home improvement services for customers in Hong Kong and pride themselves as a global leader in high-quality, innovative small household appliances. They have their own R&D arm driving their own product development and a diversified product portfolio. The company has the largest market cap among the pool of IPO candidates in December and managed to maintain a 8.85% gain after 3 weeks of listing despite fleeting market sentiment. The new stock has once surged as much as 13.08% on 24-Dec – a week after its trading debut
Alphamab Oncology (9966 HK) is a clinical-stage biopharmaceutical company focused on developing and commercializing innovative immuno-oncology and molecularly targeted drugs to address significant unmet medical needs in cancer treatment. Management strives to become the leading Chinese biopharmaceutical company by bringing innovative and differentiated oncology therapies to cancer patients worldwide. Since 2015, the company has been running an oncology-focused pipeline with a strategic emphasis on immuno-oncology (IO) combination therapies. Pipeline is said to carry both the scale and mix to enable a winning combination therapy strategy to develop one of the largest oncology combination therapy portfolios among its peers. This IPO name is another winning candidates among the newly listed in December with a price movement trading steadily at 30% gains over its subscription price
XD Inc (2400 HK) is an entertainment content provider offering various types of online games for all age groups in China. The shares were trading at 6.8% gains at the close of trading debut but the price rally had not come into full action until the last trading week in December. To date, the shares has already booked over 71% gains. Online gaming providers remain one of the hottest area with enormous upside similar to Tencent in Hong Kong and Netease on Nasdaq. Companies with similar profile are said to be the traders focus of IPO and secondary markets in the months to come
Venus Medtech Hangzhou Inc - H (2500 HK) develops and sells cardiovascular devices among other products including aorta, compression loading and conveying systems and pulmonary artery. The Group was founded in 2009 with primary focus on the design, development and commercialization of transcatheter heart valve products. It has developed a comprehensive product portfolio and owned an aggregate of 389 patents and patent applications in China and 100 issued patents and 136 patent applications in the US and EU. Share price has been trading lower with a downhill trend since marking its record high of $43.05 on listing date but are still standing well above its offering price of $33.00 with a 13.79% gain
Poly Property Development H (6049 HK) is the property management arm of Chinese developer PDH (600048 SH) and provides property management services and offers pre-consultation services post-delivery evaluation and analysis. The company's shares helped its IPO subscribers securing over 30% profit from its IPO price within less than 2 weeks of trading. The new stock generally receives buying interests from fund managers like Schroders along with supportive ratings from brokers who has knowledge in the space
HKEx is discussing secondary listings with Chinese technology companies including Trip.com Group Ltd. and Netease after recent success in Alibaba's return listing in Hong Kong. The exchange said it's seeing a spike in inquiries about secondary listings from many Chinese firms after U.S. scrutiny of Chinese companies has intensified. Fair to say this will be the general direction of business where the city's exchange will try harder to draw interests to
HK Jan IPO Outlook
You can access both of our platforms from a single Saxo account.