Market sees no V-shape recovery and volatility looks cheap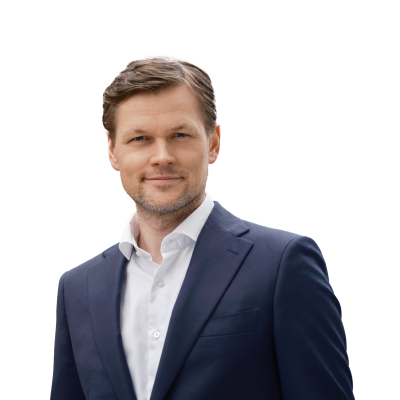 Peter Garnry
Head of Equity Strategy
Summary: Dec 2021 dividend futures on S&P 500 was trading lower while equities rallied since 23 March indicating worsening fundamentals and the dividend market is now pricing in Dec 2021 dividends lower by 38% from current levels. Volatility is also cheap as the market moves to the next phase after the first relief rally and our view is that investors should consider long volatility components for their portfolios. HSBC cut dividends ahead of European session which will put focus on banks in today's session. Also in Europe this morning Denmark is issuing its first 30-year bond in a test for the market's willingness to finance aggressive stimulus packages in Europe. Finally we focus on Abbott Laboratories which is set to gain from its latest FDA approved 5-minute test of COVID-19.
---
The S&P 500 rallied 21% from the lows on 23 March to yesterday's highs driven most likely by rebalancing of institutional portfolios and technical flows due to extreme oversold levels. Interestingly enough the Dec 2021 dividend futures on the S&P 500 declined 4.5% in that same period suggesting the market was increasingly not pricing in a V-shape recovery in earnings and thus the real economy. On 20 February the dividend futures was pricing in Dec 2021 dividends at $63.70 which is 5.3% higher than current levels but as of yesterday's close the futures prices those dividends at $37.50 down 38% from current levels. This is a 1.5% dividend yield at current levels which in our view is too low relative to bond yields and the growth risk assumed. If the no V-shape recovery materialises among the broad category of investors and especially retail investors then US equities could see new lows for the cycle.
With S&P 500 selling off again not being able to push through the critical 2,641 retracement level yesterday volatility will likely be bid today. The VIX level and term structure still suggest downside risks to equities and we still view long volatility as a good component to have in the portfolios to hedge market and liquidity risks. Given the volatility of volatility most standard portfolios do not need more than 1-2% exposure to long volatility instruments.
During Asian session HSBC announced that the Q4 dividend would be cancelled something that had been priced in dividend markets already but nevertheless the market took it as a surprise sending shares down 9% in Hong Kong trading. Both BOE and ECB have pushed banks in the UK and Europe to cancel dividends and drastically cut bonuses to preserve capital for what seems to be a tough recession ahead.
In Europe this morning news is surfacing that the Dutch PM is facing criticism internally in his own coalition over his tough stance against coronabonds (read about the concept here) to help Southern Europe fighting the COVID-19 virus and its shock to the economies. In Denmark the government will issue its first 30-year bond in more than a decade (DKK 5bn of 0.25% coupon 2052 at 0830 GMT) which will be the first indication of capital markets' willingness to finance large stimulus programmes in Europe.
Abbott Laboratories will be in focus this month as the company has got FDA approval for 5-minute test for COVID-19 which will be portable and thus possible to provide to clinics and general practitioners. This type of test, which happens to be the fastest in the world, is crucial as countries will need widespread testing procedures as countries open up following lockdowns. Given the global size of the COVID-19 testing market this could be big for Abbott and we see observe heavy volume in April call options at the $100 strike level and in May call options at $90/$95/$100 levels.
You can access both of our platforms from a single Saxo account.