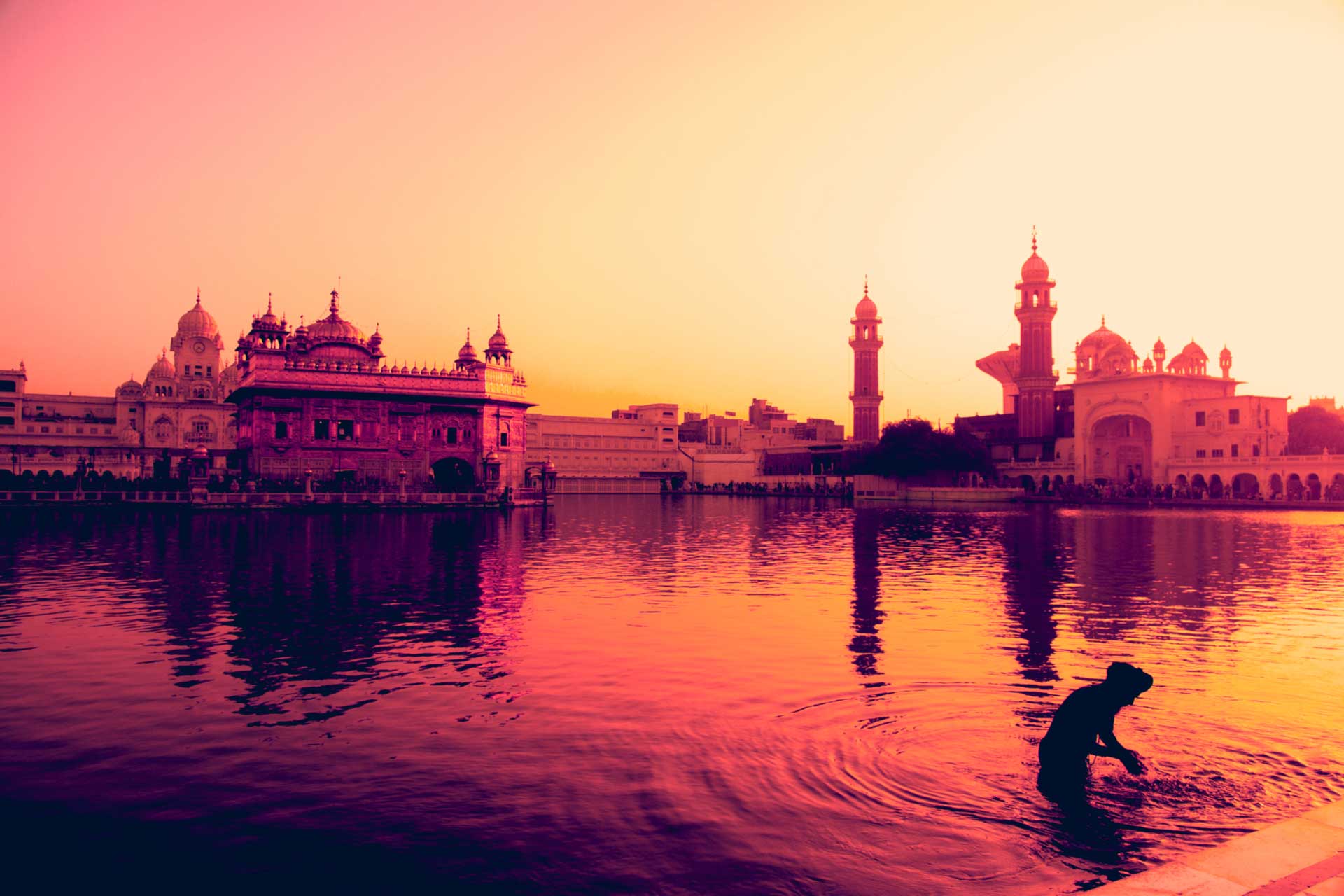 India has tremendous upside in the 21st century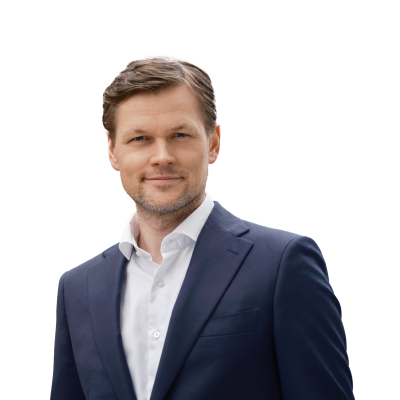 Peter Garnry
Head of Equity Strategy
Summary: India is a fascinating country with tremendous potential, but historically it has been difficult to access its capital markets although in recent years it has become easier with ETFs tracking the MSCI India Index. Despite of this option for broad access we are launching our own equity theme basket on India consisting of 19 stocks (depositary receipts) listed in the US and UK. Some of them are not part of the MSCI India Index as there is a new class of Indian companies that are following the footsteps of Chinese companies and using foreign capital markets to raise capital. We also outline the economic drivers for India over the coming decades.
---
Today we are launching our 8th equity theme basket with a focus on India and the available GDRs (depositary receipt) on the world's main exchanges and Saxo's trading systems. Global investors with a long-term horizon should overweight India in their portfolio as this equity market has the potential to deliver strong annualised returns as India's economy and capital market mature.
A difficult market but interesting opportunities
India's economy and capital markets have been quite closed, and the country has only slowly adopted a more pro-business and access for foreign capital. As a result, it has been difficult for foreign investors to get access to the wealth generation of India. However, things are changing and today investors can invest in ETFs tracking the MSCI India Index. If that is an option, why even bother making an equity theme basket? The MSCI India Index is incredibly concentrated with 35% of the index spread across only 5 stocks and around 48% across 10 stocks.
Our approach was to find the Indian stocks that are publicly listed in the US or UK, so clients can get an overview of this market, and interestingly some of stocks we have found are not listed in India and thus not part of the MSCI India Index. Examples are Azure Power Global, MakeMyTrip, and WNS Holdings. Our bet is that more technology-driven companies from India will over time go public in US and UK markets due to accessibility of capital following in the footsteps of Chinese companies. As that happens our basket will evolve and become even more interesting with time. For now, we have found 19 stocks listed in the US and UK (see table) representing $686bn in market value. As the table shows, Indian companies have had a rough 2020 like the rest of the world with declining revenue on average but the largest companies have managed to grow the business.
| | | | | | |
| --- | --- | --- | --- | --- | --- |
| Name | Industry | Market Cap (USD mn.) | Sales growth (%) | EBITDA growth (%) | Diff to PT (%) |
| Reliance Industries Ltd | Oil & Gas Producers | 182,786 | 4.8 | 10.4 | 24.8 |
| HDFC Bank Ltd | Banking | 146,404 | 18.5 | NA | 19.6 |
| Infosys Ltd | Technology Services | 81,364 | 9.4 | 20.9 | 2.4 |
| ICICI Bank Ltd | Banking | 56,737 | 16.8 | NA | 30.6 |
| State Bank of India | Banking | 44,891 | 4.2 | NA | NA |
| Wipro Ltd | Technology Services | 35,559 | 1.8 | 11.7 | -23.4 |
| Axis Bank Ltd | Banking | 30,143 | 14.0 | NA | NA |
| Larsen & Toubro Ltd | Engineering & Construction | 28,089 | 8.2 | 6.5 | 32.8 |
| Tata Motors Ltd | Automotive | 15,067 | -13.6 | -22.9 | NA |
| Mahindra & Mahindra Ltd | Automotive | 14,359 | -11.7 | -17.4 | NA |
| Tata Steel Ltd | Steel | 10,824 | -11.5 | -40.1 | NA |
| Vedanta Ltd | Metals & Mining | 11,570 | -8.1 | -10.3 | NA |
| Dr Reddy's Laboratories Ltd | Biotech & Pharma | 9,934 | 13.5 | -14.5 | 0.4 |
| GAIL India Ltd | Gas & Water Utilities | 8,381 | -4.6 | -6.6 | 21.8 |
| MakeMyTrip Ltd | Internet Media & Services | 3,965 | -64.1 | -271.9 | -6.0 |
| WNS Holdings Ltd | Technology Services | 3,787 | 3.0 | -5.9 | 7.3 |
| Azure Power Global Ltd | Electric Utilities | 1,461 | 20.7 | 12.0 | 56.2 |
| Sify Technologies Ltd | Technology Services | 751 | 1.6 | 21.0 | 19.3 |
| Yatra Online Inc | Internet Media & Services | 151 | -75.1 | 17.6 | 49.4 |
| Aggregate / mean | | 686,223 | -3.8 | -19.3 | 18.1 |
Source: Bloomberg and Saxo Group
* Sales and EBITDA growth is measured on 12-month trailing figures, Diff to PT is the difference between consensus price target and the current price in %
The basket is up 113% since December 2015 and has outperformed the MSCI World although the Indian equities and the country was hit hard by the Covid-19 pandemic. This year the India basket is one of the best performing equity themes up 22% year-to-date. Our basket has delivered 0.47% monthly excess performance compared to the MSCI India Index on a total return basis in USD translating into annualized returns of 17.1% p.a. vs 10.9% p.a. Our basket has a beta of 1.02 to the MSCI India Index.
India and growth
The long-term case for India is built on different growth drivers such as urbanisation, productivity gains through infrastructure investments and education, economic and capital market reforms, positive demographics, and alliance with the US, Japan, and Australia.
The big picture is that India has experienced a 4.8% annualised real GDP growth since 1951, which since 1992 has been lifted to 5.9% annualised growth including the decline in 2020. Excluding the Covid-19 year, India's economic growth has been 6.4% annualised since 1992.
According to S&P Global it is estimated that the infrastructure gap in India alone costs about 4-5% of GDP due to inefficiencies and that the multiplier effect on infrastructure investment 1:2 in India, among the highest in the world. This combined with market reforms of the agriculture sector loosening the fixed price system are the two biggest low hanging fruits for the Indian economy that would unlock a lot of long-term growth and wealth.
Urbanisation has been a key economic growth engine of China for decades and India will follow in its footsteps. India had an urbanisation rate of 34% in 2017 which is on par with the US back in 1890. This provides the perspective of the enormous economic growth lying ahead for India as increased urbanisation drives efficiencies, network effects and wealth dynamics. India's coming urbanisation will also drive a massive increase in the manufacturing sector and demand for commodities potentially driving the next super cycle in commodities.
A bet on Indian equities is a bet on the country opening up for foreign capital and delivering market reforms in its key sectors unlocking economic growth. Recently Biden summoned the leaders of the Quad (Quadrilateral Security Dialogue) which is strategic security forum between the US, India, Japan, and Australia highlighting the cooperation between these countries. This security alliance could longer term provide unique access for Indian companies in those economies.
Risks
The biggest risks on exposure to India are a change in the political system or an escalation of social unrest which could increase the equity risk premium causing equity valuations to decline. The banking system has also had some trouble in the past couple of years and further stress could negatively impact equity returns and economic growth. A stronger USD and higher US interest rates have also historically been tightening of financial conditions in emerging markets including India, so the rising US interest rates recently observed should be watched carefully. Indian equities are currently valued at 23.4x on 12-month forward earnings which among the highest in the world, but also reflect the enormous growth potential, but it means that Indian equities are more sensitive to changes in the equity risk premium. Finally, India has historically experienced high inflation and if the central bank in the future is not successful in controlling inflationary pressures then it could eat into equity returns over the long run.
You can access both of our platforms from a single Saxo account.