WCU: From synchronised growth to synchronised sell-off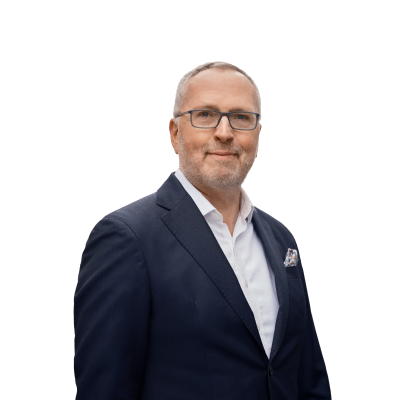 Ole Hansen
Head of Commodity Strategy
Summary: Ordinarily, liquidity dries up and markets coast calmly into year-end. Not this year. In 2018, December is seeing stocks and bond yields head south while USD soars in the opposite direction.
---
We are now halfway into December and global markets have provided anything but a quiet and relaxed trading month ahead of Christmas and year-end. This past week saw global stocks and core bond yields head south while the dollar went north in one of the most challenging years since the Global Financial Crisis came to an end.

A year that began with optimism driven by synchronised global growth ended instead with a synchronised sell-off. While the US trade war with China has created most of the headlines, some very important developments have been adding to the market's unease. A 30-year bond market rally ended with the price of money rising in response to the US Federal Reserve's continued efforts to normalise its interest rates. While the price of (dollar) money went up, the quantity began falling as central banks began moving towards quantitative tightening (QT) instead of easing (QE).

Adding to this, we saw the strong dollar have a particularly negative impact on those emerging market economies that are loaded up with dollar debt at a time of rising interest rates.

This week, the market remained under pressure despite promising signs on the trade war front after China purchased US soybeans for the first time in months. Instead, it was weak economic data in Europe and China together with political uncertainty in the US that shook the markets. Stateside, the Mueller investigation is making progress while President Trump is waking up to the fact that after the new year he will no longer be the 'only sheriff in town' as the Democrats take over the House of Representatives.
The Bloomberg Commodity Index, which tracks a basket of major commodities in energy, metals and agriculture, shed 2% as it struggled amid a broad-based sell-off. The main culprit was US traded natural gas, which lost 10% in response to a smaller-than-expected weekly inventory drop and a return to seasonally warmer weather reducing the risk of a supply crunch towards the end of the winter peak demand season.

Crude oil held steady after the Opec+ group of producers agreed to slice production by 1.2 million barrels/day to arrest the 30% slump seen since early October. On the demand side, concerns about demand into 2019 were offset by the positive impact of lower prices.

Gold surrendered some its earlier gains with traders focusing on the stronger dollar and the December 19 Federal Open Market Committee rate decision. Silver, meanwhile, reached a six-week high against gold but held below key resistance against the dollar.

Industrial metals traded lower in response to the weaker economic data from Europe and China. Following weaker-than-expected retail sales and industrial production prints, the Chinese National Bureau of Statistics released a statement claiming that the economy faces rising downward pressure as the domestic and external environments remain complicated.

HG Copper has remained rangebound since July with headline risks related to the trade war offset by expectations of a tightening market into 2019. We favour the upside on the back of increased risk of additional Chinese stimulus measures raising demand at a time where global mine production looks set to contract.
The grains sector, led by soybeans, received what proved only to be a temporary boost after China bought its first cargoes of US soybeans in months. 'Too little and probably too late' was the market's response with a wall of supply from South America due to hit the market within a few months. The 1.1 million tons of sales announced was somewhat lower than market expectations and will do little to reduce US stockpiles expected to reach a record 26 million metric tons (955 million bushels) by next October.
The Opec+ deal to curb production to the tune of 1.2m b/d over the coming months has helped stabilise oil prices but has so far failed to lift crude oil from its current floor. While the supply outlook has steadied and created some support this week, the market remains worried about the ongoing trade war between the US and China and its potential negative impact on growth and demand into 2019.

Headline risks will, in other words, continue to be a key driver as we head into the low liquidity part of the year. On that basis, the short-term focus in the oil market is less the US Permian Basin, Moscow and Riyadh, but more Washington and Beijing. With the political influence on oil prices remaining very elevated, we doubt that we will see any major new positioning before a clearer picture emerges.

However, a change in the technical and/or fundamental outlook towards a more price-friendly outlook could trigger a strong buy reaction from hedge funds, which have seen a record capitulation in crude oil longs in recent months. The net-long has dropped to just 265 million barrels, a three-year low, and a level from where two strong recoveries have been seen since August 2016.
The 30% slump since October is likely to support demand while also potentially reducing production growth in the US over the coming months. These developments together with a continued drop in supplies from Iran should eventually lend some support.

However, while we still expect to see crude oil climb higher and potentially re-establish a range between $60 and $70/b, the short-term direction is likely to be determined by macro-economic data and the stock markets. Not least in the U.S. where shares are at risk of falling below their triple bottoms hit recently, something that would be viewed as a very weak technical sign.
In gold traders await further inspiration from the direction of stocks, bonds and not least the dollar. This narrative was very much in effect Friday, when weak data from Europe and China sent gold back below $1240/oz as the greenback rose to the highest level of the year against a basket of major currencies.

From a short-term perspective, the most important market mover is likely to be next week's FOMC meeting. Not least considering the emerging speculation that the Fed may adopt a one-and-done strategy, i.e. signalling a pause in further rate hikes while it awaits further economic data.

In anticipation of a weaker dollar and continued worries both economically and politically, we have a positive view on gold into 2019. Silver also managed to attract some attention but did so without breaking any major levels to the upside. The gold-silver ratio, which reflects the cost of gold measured in ounces of silver, has now spent the longest period above 82 since 1993; this is compared with a five-year average of 73.5. Any pick-up in demand for industrial metals, especially through additional Chinese stimulus measures would provide silver with an additional layer of leverage.

According to the weekly Commitments of Traders report, hedge funds cut their net-short in gold by 97% to neutral in the week to December 4. They maintained a short position in silver of 22,177 lots, however, which is close to half of the record short seen back in September.

Silver needs continued support from gold and on that basis, the $1,230 to $1,240/oz area is now in focus. Within this range, hedge funds recently bought a significant part of 50,000 lots split between 30,000 lots from short-covering and 20,000 lots from fresh longs. Any renewed weakness below will challenge these decisions and give us a clue about the current strength in the market.
You can access both of our platforms from a single Saxo account.