Emerging market sovereigns might not offer enough protection against rising US yields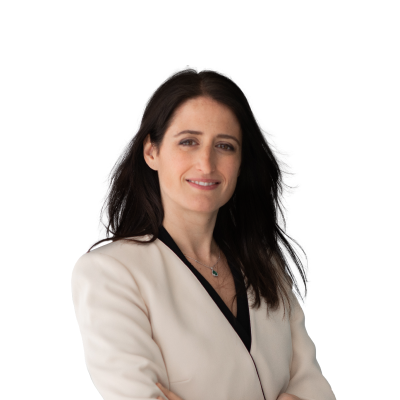 Althea Spinozzi
Senior Fixed Income Strategist
Summary: Today, the FOMC meeting might disappoint the market provoking a sudden rise in yields which could see the 10-year Treasury yields breaking their pivotal 1% level. As yields are poised to rise throughout the next year, investors need to start thinking about how to hedge against them. Historically, emerging markets sovereigns have offered a good buffer against rising rates; however, they now provide a historic average low yield. We find that Eurobond of good-quality EM countries, such as Russia, offer a scarce buffer against rising US Treasury yields. Distressed EM countries might be able to absorb rising yields better; yet, they bring much higher risks.
---
As you are browsing the internet to buy all the missing Christmas gifts amid a national lockdown, you look at your portfolio and think that 2020 wasn't too bad after all. You might not have flown all around the world to reach a white sandy beach. Still, you have been able to recover the money that you have lost at the beginning of the year and probably even made more. That is excellent news! But let's be honest: a lot of credit needs to be given to central banks which have eased the economy, causing a rally both in the equity and fixed-income market. Just today there will be the last FOMC meeting of the year.
As Covid-19 cases continue to rise and people are forced at home, it is safe to guess that the Federal Reserve will be cautious and it will extend the average maturity of its bond purchases as the market expects. However, what if the Fed disappoint just as you finished to wrap your Christmas presents?
That's a problem that many are not pricing in yet, but we believe that should not be dismissed.
Long term Treasury yields look on the rise, and 10-year yields have already tried the 1% pivotal level in the past couple of months. Suppose the Fed doesn't deliver today, yields will probably rise and break this level, causing volatility.
Chill out. It is not the "keep cash under the mattress" type of volatility. However, I believe that it should ring some alarm bells and push investors to think about how to deal with rising yields from now on.
Emerging market debt could serve as a protection against rising US yields
Since the Covid-19 pandemic, easy monetary conditions caused an unstoppable rally and surge of negative-yielding debt. Spanish 10-year sovereigns last week were the latest to join the $18 trillions pile of sub-zero yielding debt, putting more pressure on investors that need to put money at work. Negative yields have been one of the reasons why investors started to look beyond their borders.
Initially, the market has been selective and picked only higher-rated EM paper which widened amid the coronavirus pandemic. Still, afterwards, investors ended up buying junk EM debt pushing yields lower and lower.
Spread compression this year has been substantial in both EM credits. On average, EM bonds are now offering the lowest yield in history. The Bloomberg Barclays emerging markets hard currency index indicates than on average EM US dollar sovereign bonds offer around 3.5% in yield. Such conservative yield doesn't deter investors from buying these securities, because what they look at is real yields. US 10-year real yields are now quoting at around -1% while Emerging real rates are much higher, giving investors a significant buffer against US rising yields.
Moreover, let's look at the option-adjusted spread that EM bonds offer over the US Treasuries. We will find that it is still wider than pre-global financial crisis historic lows. Therefore there is plenty of space for more tightening even if yields touched a historic low. Investors will continue to see upside holding EM debt, especially in light of soaring US rates.
Still, there is something that starts to trouble investors. EM bonds not only have become incredibly expensive, but they are now offering the highest risk in more than a decade. The option-adjusted duration measures the sensitivity of the price of the bond to changes in the swap option-adjusted spread (OAS). Emerging market debt OAD is currently at the highest level since before the global financial crisis pointing to the fact that defaults may rise withing weaker EM bonds.
Thus, even though emerging markets are poised to an unprecedented recovery next year, some investors remain cautions.
Emerging market sovereigns bring opportunities and challenges too
When investing in emerging markets, investors look to maximize their risk and reward ratio. That's why many look to gain a pick up over the emerging market's average yield of 3.5%. It makes sense to look for higher-yielding bonds; however, a higher yield is as essential as much as lower duration to hedge against rising Treasury yields. Nevertheless, when we look at EM sovereigns with a maturity of maximum 7-year, we find out that choices are limited.
The sovereigns that can offer a yield above 3.5% are the ones of weaker economies such as El Salvador, Iraq, Cost Rica, Ghana and Oman. The ones with the lowest CDS spread, thus less risky of the lot are Mongolia and Egypt. In our distressed debt monitor, Egypt scored quite badly. It means that at this moment in time higher-yielding EM sovereigns are offering more risk than upside to hedge against a hike in US interest rates.
Many of you would be interested to learn that, in the majority of the cases, when a government bond defaults it's because the country decides that it won't be able to repay its debt. Sometimes the government even chooses to default on public debt while continue to honour other credit lines. This was debated in length recently when Zambia was seeking to suspend interest payments without giving assurance of equal treatment with large lender China. It serves as an example that investing in a weaker emerging market is not always straightforward and that placing large amounts of cash in a specific EM bond might result in big losses.
That's why even though emerging market debt represents a perfect hedging tool against rising rates in the US, it is necessary to diversify. Diversification in these instruments can prove challenging as the minimum amount required to buy into these securities is sent at $100,000. Exchange-Traded Funds such as the Invesco Emerging Markets Sovereign Debt (PCY:arcx) and the JPM US Dollar Emerging Markets Sovereign Bond (JMBA:xlon) might serve better this purpose.
You can access both of our platforms from a single Saxo account.