Macro Dragon: ECB Thu, Trading Gold, Ze Dollar & Trump-China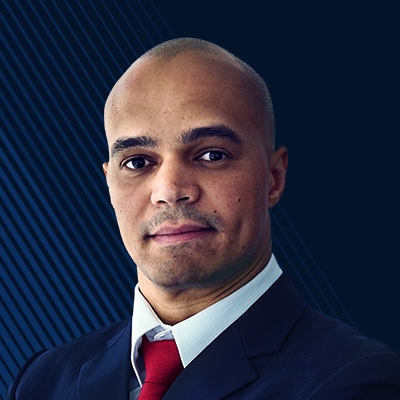 Kay Van-Petersen
Global Macro Strategist
Summary: Macro Dragon = Cross-Asset Daily Views that could cover anything from tactical positioning, to long-term thematic investments, key events & inflection points in the markets, all with the objective of consistent wealth creation overtime.

---
(These are solely the views & opinions of KVP, & do not constitute any trade or investment recommendations. By the time you synthesize this, things may have changed.)
Macro Dragon: ECB Thu, Trading Gold, Ze Dollar & Trump-China
Top of Mind…
So we got ECB today, after o/n getting BoC which in-line with expectations was similar to the RBA on Tues, staying pat & much more constructive on the backdrop of the economy & the worse being behind us.
We are onside with consensus in expecting an increase of the PEPP of EUR 500bn and its extension until 2021. The ECB is also likely to take note of the most recent data and downgrade its macroeconomic projections for this year. Any explicit reference to long term deviation from capital keys would be very welcome by market participants as it would signal that the ECB is ready to show flexibility over time to help countries most affected by the crisis and to avoid a widening of sovereign spreads.
Gold had a decent reversal yest of -1.62% to these 1700 lvls, watch out for a gold & silver update from our commodity strategist Ole Hansen. KVP's long-term prime conviction bullish views on gold are unchanged, yes its been perhaps a touch annoying to see the massive spike up in silver over the last few wks (that we called the breakout on & Ole actually pretty much nailed the bottom in Silver... yes... Big Hat, Lots of cattle), to which gold lagged magnificently – yet at the end of the day, we have been in the same trading range, despite a massive continuing rally in global equities, as well as the US dollar still be at record highs from a multi-year perspective.

So as in all medium-to-long term prime conviction trades, have a component of the position that you trade around. So for instance if your book is $100m & you have a $10m allocation to gold (debasement theme &

diversification

play), think of $5m as the core part of the position (core clip) that is looking for targets at 2250, 2750, 3000 & last clip with a trailing stop. And on the remaining $5m trade around (trading clip) the recent trading ranges of 1680 / 1700 / 1725 / 1745.

At some point the tailwind in a weaker USD will be the icing on the cake on the long-term 'debasement & diversification theme' & yields have a ceiling with the lvl of debt (which is still set to grow) in the system. KVP would be adding a trading clip at these 1700 lvls to be dashed out at 1725 / 1745… whilst still keeping a core clip for much higher lvls. And yes, he'd size so he could stand a pullback to 1680, perhaps even 1650... remember gold is an investment theme for the Dragon, not a trading theme - the sizing, horizons & positioning around the two are very different.
Lastly yes, Gold can still go up in the back of risk-on & yields having made the low… i.e. that's exactly what happened in 2008/2009… & this time around, there is significantly more debt & QE infinity in the system & yields are massively lower. So yes, the backdrop & the moving parts all suggest that the upside should be that much more compelling once the yellow metal puts on its SpaceX rockets.
Below are some recent Dragon works on Gold:
Going back to the rest of the markets, one of the most important things currently on KVP's radar is the continued breakdown lower in the USD – this is a big deal! DXY 97.425 +0.155, closing this week sub 98 (a lvl that has held since Mid Mar) could open up a massive structural break lower on the USD… which could add jet fuel to already some of the amazing trends that we have seen in the likes of NOK, AUD, Silver, EM FXs (& likely to continue to get a lot more of them in BRL, kudos to those that got exposure to this from convos a few wks back).

With us cleanly below the 200DMA of 98.50, key breakout higher lvl since mid-march, its really all about the 200WMA of 96.50, then not too much support.

It would currently take quite a bit to turn the Dollar significantly higher, something on the likes of ECB shocking with massive easing (low delta) or massive escalation between US & CH (much higher delta than people think), don't mistake USDCNH at 7.1200 – we were just at ATH last wk at 7.1965, before a big reversal last Fri – for all being well between the US & China.
To KVP, it still makes all the sense in the world for Trump Re-election Strategy to cancel the trade deal with China & cause a chain-reaction of events that are likely asymmetrical across a layer cake of areas – we touched on this previously here. Quick highlight below.
He gets to look like the strongman of the US, being tough on China… America first.

He gets to say he's bringing American manufacturing (jobs) home as he had promised.
He gets very little / to no push back from the democrats (i.e. No support for China from either party, especially in a post C19 world).
He gets +200% increased support on the monetary policy side from the Fed & treasury… remember Trump > Treasury > Fed… [& yes, amazing that they have not pushed for a structural USD devaluation, but always trickier to do in a polarized & anti-globalization stance that his administration has had]
He gets +100% increased pressure & probability of further fiscal support from Congress.
He gets to justify more spending & budget increased for military expenditure, given increased tensions with China. Again, KVP will pull out the fog horn… defense is lagging & it makes no sense… KVP would just lift the blob (Yes, classic macro guy when it comes to equities, "just give me the sector blob"), with an etf like ITA… again another roller coaster session +5% o/n… as of close of last wk, it was -31% YTD, now we are -25%... there is more room to run here, than a snail embarking on a marathon.

[Update Today - Worth noting ITA 175.50 +5.32% is now -21% YTD, upside breakout still intact, with 190/200 being next key lvls, 158 was the close before the break-out candle higher]
-
On The Radar Today
AU:

Trade Balance, Retail Sales
UK:

Construction PMI 29.5e 8.2p
US:

Jobless Claims, Trade Balance, Natural Gas Storage, Challenger Job Cuts
-
Start-End = Gratitude + Integrity + Vision. Create Luck. Process > Outcome. Sizing > Idea.


Namaste,

KVP
You can access both of our platforms from a single Saxo account.