Market Quick Take - October 7, 2020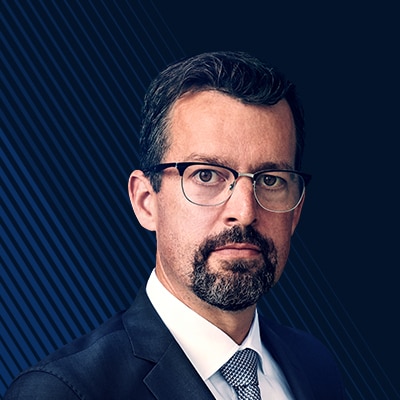 John Hardy
Head of FX Strategy
Summary: Global risk sentiment was spooked late yesterday by a US President Trump tweet calling off negotiations for stimulus with Democrats, though he later pointed out specific, limited stimulus measures he would approve immediately. The sell-off was relatively contained, with a modest backup in safe haven trades like the USD and JPY and US treasuries, while gold sold off on the news.
---
What is our trading focus?
Nasdaq 100 (USNAS100.I) and S&P 500 (US500.I)

: the knee-jerk reaction to Trump's tweets on not supporting further negotiation on stimulus spooked the US averages, if somewhat modestly – the Nasdaq-100 is still within the local range above the five-day low around 11,170 and trading near the 55-day moving average at 11,255 this morning, while the S&P 500 index sold off from a new local high and an attempt to break above the 3,420 pivot from mid-September. The 55-day average there is 3,345.



EURUSD and AUDUSD

– the US dollar teased the pivotal 1.1800 area in EURUSD all day yesterday before that pair dropped sharply on Trump's tweets on no supporting further stimulus negotiations, and likewise AUDUSD dropped from the 0.7200 area as low as 0.7100 before rebounding partially. It is clear that the USD will trade on risk-on (USD-negative) and risk-off (USD-positive) as long as the market frets the lack of US stimulus and Trump's belligerence leading to a contested election almost no matter what unfolds on Election Day.



Spot Gold (XAUUSD) and Spot Silver (XAGUSD)

- both sold off on the news that Trump had called off negotiations for stimulus with Democrats. Gold suffered a 2.4% top to bottom correction while silver got hit even harder with a 6.6% collapse. The dollar rallied and stocks traded lower with risk sentiment once again taking a knock. A night of 17 tweets and 24 retweets from a recovering Trump highlights the headline risks the market may now face up until November 3. From a technical perspective, yesterday's outside day doesn't look good, but anything can happen with the market now looking to tweets instead of fundamentals for direction.



WTI Crude Oil (OILUSNOV20) and Brent Crude Oil (OILUKDEC20)

- only suffered minor losses after stimulus talks ended, thereby threatening the prospects for a demand rebound. Support being provided by a strike in Norway and the risk of supply disruptions as Hurricane Delta moves towards the Gulf of Mexico. The API reported its first rise in U.S. crude stockpiles in four weeks while surveys point to a near 1-million-barrel drop when the EIA publishes its weekly report at 14:30 GMT. Having found resistance ahead of $43.25/b, Brent may, given developments across other markets, struggle to rally further unless the hurricane risk grows.



Treasuries 30-year yields retreat as Trump stops the stimulus package (30YUSTBONDDEC20)

. The yield curve has been flattening on the news that President Trump is stopping the fiscal stimulus talks. Treasuries with 30-years maturity were the most sensible diving approximately 10 basis points to the news but recovering slightly by the end of day. We will be looking carefully to the 10-year Treasury auction today to understand how the market is positioning ahead of the elections.



Italian BTPs lead periphery's sovereign yields lower after Lagarde speech (10YBTPDEC20)

. Italian 10-year sovereign yields have registered a new record in low yield hitting 77bps. Spanish and Portugal 10-year sovereign have closed 23bps and 22bps respectively. The tightening has been caused by Lagarde comment that the economic recovery looks "a little bit more shaky" and that she's prepared to add stimulus. We might see the periphery sovereign yields diving lower today as she speaks in Paris.
What is going on?
US President Trump called off negotiations with Democrats on stimulus late yesterday

as he complained that the Democrats were asking for too much and for supporting local governments in poorly run, Democratic districts and that he would only negotiate next year after a successful bid at re-election. He later supported that he would specifically support a standalone bill to bring a further $1,200 stimulus check for every American (cost $300-400 billion), a $25 billion airline bailout and an extensions of the CARES Act to support paycheck protection for small businesses.





The EU won't commit to UK Prime Minister Boris Johnson's Brexit negotiation deadline

of October 15, as bloc officials said negotiations could spill over into November, between the lines a calling of Johnson's bluff on that deadline. Intense Brexit negotiations are ongoing in London and sterling traded a shade weaker yesterday on USD strength and on the EU's declaration.



A US House Panel recommends break-up of US tech giants

– Bloomberg

ran a story

yesterday discussing initial recommendations from a Democrat-led House Panel that has looked into the state of competition in the tech sector. The recommendations would look to "prohibit tech companies from entering other lines of business and amount to a breakup of the companies", for example, not allowing Alphabet to run both Google and YouTube or Apple to offer it app store and its own apps. This suggests that the stakes are very high for the top handful of US mega-cap tech and internet giants on whether Biden wins the US Election, and the Democrats take the Senate, which would allow such legislation to pass.
What we are watching next?
The fate of any US stimulus deal and US long treasury yields as we await key treasury auctions today and tomorrow.

The safe haven seeking yesterday brought support to safe haven treasuries, but the move has not erased the considerable sell-off that has taken US yields sharply higher to start the week. The next several sessions will show us the state of market demand for US paper ahead of the election and whether a limited stimulus deal can be struck and whether the rise in treasury yields will be turned back on a failure of a large stimulus plan now or whether the market looks through the election uncertainty and predicts that stimulus spending will pick up quickly after the election. Low long term yields are critical for the narrative supporting very high stock valuations.



US Vice Presidential Debate tonight between Mike Pence and Kamala Harris

– is one of the last chances to steal the focus from Trump's tweet tirades as the burden is on Harris to avoid any negative focus. Her candidacy has received more focus than prior Vice Presidential running mates due to Biden's advanced age, as he would by far be the oldest US president ever elected if he wins.



Lagarde speaks in Paris

. It is important to understand whether today Lagarde will strengthen the points she mentioned yesterday. She sees a choppy recovery and she said that the ECB is ready to add stimulus if necessary. We might see European sovereign yields diving lower again today lead by the periphery.
Economic Calendar Highlights for today (times GMT)
1200 – Hungary Central Bank Minutes

1210 – ECB President Lagarde to Speak

1400 – Canada Sep. Ivey PMI

1430 – US DoE Crude Oil/Product Inventories

1800 – US FOMC Meeting Minutes

1900 – US Aug. Consumer Credit

1900 – US Fed's Williams (Voter) to discuss flexible AIT

2030 – US Fed's Evans (Voter in 2021) to Speak

0100 – US Vice Presidential Debate
Follow SaxoStrats on the daily Saxo Markets Call on your favorite podcast app:
You can access both of our platforms from a single Saxo account.