Market Quick Take - July 9, 2020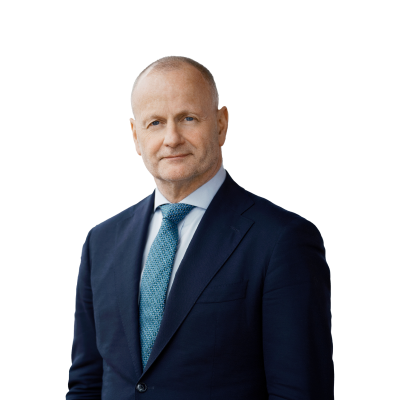 Steen Jakobsen
Chief Investment Officer
Summary: Risk is bouncing back broadly in equities but the real show is in Chinese equities, US technology stocks and then gold which has managed to stage a convincing breakout above 1,800, which will most likely attract trend-following CTA hedge funds adding more fuel to the momentum. US COVID-19 new cases rose yesterday to a new record and signs are now emerging that daily deaths are on the rise nationally which could suddenly become a new risk factor for the market.
---
What is our trading focus?
US500.I (S&P 500 Index)

and USNAS100.I (NASDAQ 100 Index) – the S&P 500 managed to halt the declines yesterday that looked like the beginning of a breakdown in equites. The 3,170 level is the first key level to break above before testing the 3,200 level. Key risk today is initial jobless and continuing claims. Momentum in US technology stocks continued yesterday with a new all-time high close raising the stakes ahead of the Q2 earnings starting next week and with the first technology earnings scheduled for the second week of the earnings season.



OILUSAUG20 (WTI) and OILUKSEP20 (Brent)

- the trading range is getting increasingly tighter and tighter. Yesterday's inventory numbers were not the tailwind the bulls had hoped for as stockpiles at Cushing rose. Rising inventories and worries over demand due to potential lockdowns in the Sun Belt states amid the COVID-19 outbreak will cap the upside in oil for now.



XAUUSD (spot gold)

- it finally broke above the psychologically important 1,800 level and price action this morning seems to confirm a strong and true positive breakout. This will most likely attract trend-following CTA hedge funds placing additional bets that the trend will continue. Given falling real rates and still high uncertainty we see few roadblocks for gold and see a clear path to 1,900.



EURUSD

– the USD lost strength as risk-on in equities back yesterday and EURUSD is now at the highest levels since 11 June and with 1.1400 in sight which will be a tough resistance zone. Strong initial jobless claims today could accelerate the weaker USD trend and risk-on sentiment pushing EURUSD to 1.1400.
What is going on?
US COVID-19 new cases rose to record 62,000

yesterday with first signs of death beginning to rise nationally. As we have pointed out in our podcast most spectators have failed to understand Simpson's Paradox, which is about how a trend appears in several different groups of data but disappears or reverses when these groups are combined, which basically says that the national daily deaths number was underestimating the underlying risks as the Sun Belt states projected would reverse it quickly due to new infection cases. It is evident that daily deaths numbers will soon accelerate again nationally. Data from OpenTable suggests already that people in the Sun Belt states (California, Arizona, Texas and Floria) are changing behaviour slowing down economic activity.



Momentum continues in Chinese equities rising to highest levels since 2015

as we observe same speculative behaviour as in the US equity market. The CSI 300 Index is now up 32% since the lows in March.



The Chinese-based video sharing app TikTok

enters the arena of the US-China conflict with the US government contemplating to ban the app in the US. These are further signs that the Internet could become divided in the future as the two countries clash over technology.



The Dutch government is blocking EU recovery fund

as the country, which represents the "Frugal Four" countries Netherlands, Sweden, Denmark and Austria, want the recovery fund to only lend out money to crisis-hit countries with the objective of payback instead of grants. Frustration is growing inside EU and if the EU recovery fund is not soon started it could become a risk to the EUR and European equities in the second half.
What we are watching next?
US COVID-19 daily deaths

as hospitalizations are now on the rise nationally in the US and ICU capacity is being maxed out in the Sun Belt states. This is probably the biggest risk to sentiment in equities and oil.



Initial Jobless Claims and Continuing Claims

for the US economy are one of best timely indicators we have on the US economy. With the mixed signals we are getting across many macro variables, and especially on the labour market, these two series will be intensely watched. If these claims numbers fail to show solid progress amid their latest stagnation, then the market could get spooked.



Q2 earnings season starts next week

which will be the most exciting in many years as 80% of S&P 500 companies skipped their guidance in Q1 leaving investors to fly blind into the storm. With US technology stock valuations at record levels there is little margin for error so any revenue miss could lead to steep declines. The record high index weight concentration in S&P 500 by the large technology stocks mean that their results will make or break the equity market over the summer months.



Corn

traders will look towards the World Agriculture Demand & Supply (WASDE) report on July 10 for confirmation that the recent 10% rally can be sustained. Will the smaller than expected planted acreage announced recently be enough to make up for declining demand from ethanol producers thereby helping to keep inventories under control.
Economic Calendar Highlights (times GMT)
12:30 – US initial jobless and continuing claims

13:45 – Bloomberg Consumer Comfort

14:00 – US Wholesale Inventories
Follow SaxoStrats on the daily Saxo Markets Call on your favorite podcast app:
You can access both of our platforms from a single Saxo account.