FX Breakout Monitor: JPY gathering strength, NZD pummeled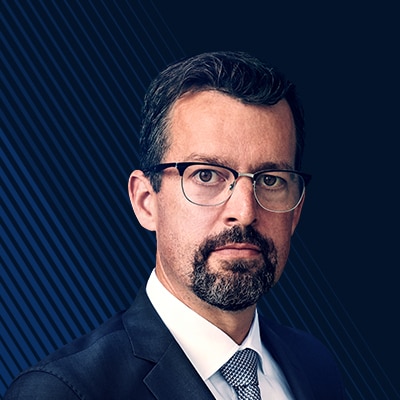 John Hardy
Head of FX Strategy
Summary: Today we are looking at JPY strength on the global bond yield decline, as well as NZD weakness.
---
For a PDF copy of this edition, click here.


The JPY reversal to the strong side we noted yesterday (and which prompted our abandoning of the USDJPY long trade ahead of the stop) has deepened, with EURJPY now suddenly within reach of a downside breakout and AUDJPY in a similar state.
We also have EURUSD on our radar once again as we eye the 1.1300 area lows for a potential break lower.
NZDUSD joins the downside break watchlist as well, while USDSEK is poking at very long term breakout levels to the upside, having leapt higher in recent days on persistent SEK weakness.
Breakout signal tracker

Nothing to add today, with the next potential trades on our radar possibly being EURJPY and EURUSD depending on how the situation develops in the coming days.
Today's FX Breakout monitor

Page 1:
EURUSD not far from the downside breakout again, but as we have pointed out previously, seeing is believing as the range has persisted for so long and prior breakouts in both directions have failed to follow through significantly.
We also look at EURJPY downside potential on that 123.95 level. We highlighted yesterday's AUDCAD breakdown and are looking for follow-through lower as we track that signal.
Page 2: SEK continues to trend and we look at USDSEK below; we are already breaking up locally in recent days, but a very big longer-term level is in view here at 9.5. USDMXN is the first USD/EM to eye an upside break, so stay tuned.
Chart: USDSEK weekly

USDSEK broke free of the local range in recent days, but we zoom out to the weekly chart here to have a look at the potential for a larger scale break of the highs stretching all the way back to late 2016, which could open for a test higher still if USD strength broadens in a context of risk off – particularly if EURUSD 1.1300 falls. Note that the current price is already almost a percentage point above the highest weekly close of the last several months.
Chart: EURJPY

Interesting levels coming up soon for EURJPY, which is already threatening the rising channel boundary today, but that 19-day low close at 123.95 was the lowest save for the flash-crash lows seen early last month.
REFERENCE: FX Breakout Monitor overview explanations

The following is a left-to-right, column by column explanation of the FX Breakout Monitor tables.

Trend: a measure of whether the currency pair is trending up, down or sideways based on an algorithm that looks for persistent directional price action. A currency can register a breakout before it looks like it is trending if markets are choppy.

ATR: Average True Range or the average daily trading range. Our calculation of this indicator uses a 50-day exponential moving average to smooth development. The shading indicates whether, relative to the prior 1,000 trading days, the current ATR is exceptionally high (deep orange), somewhat elevated (lighter orange), normal (no shading), quiet (light blue) or exceptionally quiet (deeper blue).

High Closes / Low Closes: These columns show the highest and lowest prior 19- and 49-day daily closing levels.

Breakouts: The right-most several columns columns indicate whether a breakout to the upside or downside has unfolded today (coloured "X") or on any of the previous six trading days. This graphic indication offers an easy way to see whether the breakout is the first in a series or is a continuation from a prior break. For the "Today" columns for 19-day and 49-day breakouts, if there is no break, the distance from the current "Quote" to the break level is shown in ATR, and coloured yellow if getting close to registering a breakout. NOTE: although the Today column may show a breakout in action, the daily close is the key level that is the final arbiter on whether the breakout is registered for subsequent days.
You can access both of our platforms from a single Saxo account.