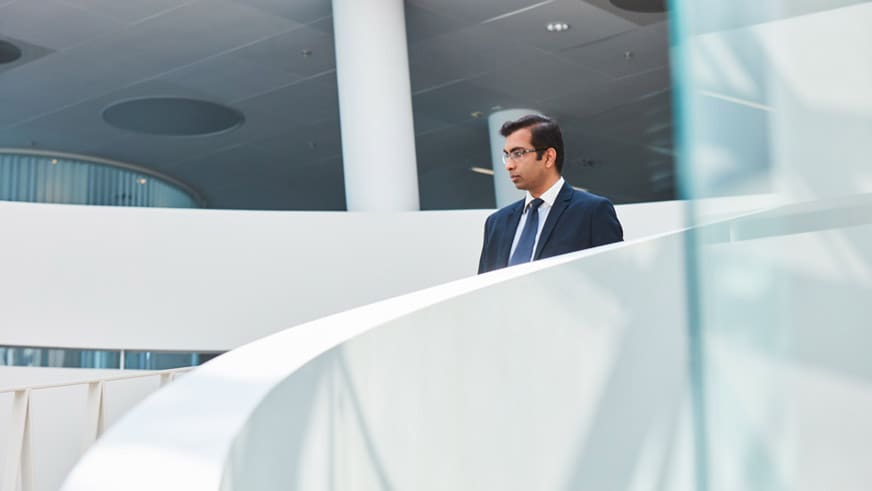 Saxo Markets receives Type 4 and Type 9 Licenses from SFC, opening up more opportunities to better serve investors in Hong Kong
Being granted the two licenses further boosts Saxo's ambitions in Hong Kong where it is well positioned to provide comprehensive offerings to help investors fulfill their financial aspirations
HONG KONG, 25 Oct. 2021 – Saxo Capital Markets HK Limited ("Saxo Markets"), the online trading and investment specialist, announces that it has obtained Type 4 (Advising on securities) and Type 9 (Asset Management) licenses from The Securities and Futures Commission of Hong Kong ("SFC"). Being granted these two licenses advances the ambitions of Saxo Markets as it can now provide more comprehensive services to help investors fulfil their financial aspirations through its multi-asset trading and investment offerings.
Saxo Markets currently holds SFC Type 1, 2 and 3 licenses, and has been operating in Hong Kong since 2011. Together with Type 4 and 9 licenses, Saxo Markets is now able to extend its business further to asset and wealth management. Leveraging its strong fintech background and deep understanding of the local market, Saxo Markets can provide an alternative to traditional asset management for investors who are looking for a much more personalised option with insightful researches at a lower fee threshold.
Head of Wealth Management and Responsible Officer of Saxo Markets, Lester Chan said: "Investors in Hong Kong now are very much digital-savvy. They are looking for an easy-to-use platform that can provide tailor-made solutions based on their financial situations, and can handle their needs through one single account with top-level professional assistance. That's where Saxo is uniquely positioned. Other than our award-winning platforms for executing the trade efficiently, we also provide insightful research content to help clients make more informed decisions. We launched SaxoInvestor in February this year, with its rich content, SaxoInvestor stands out as the new alternative platform. Now we're ready to tap into the asset and wealth management area with our new solution coming in the near future to help clients customise their investment portfolio."
As the commercial owner, Lester oversees all aspects of Saxo Markets' wealth and asset management strategies and offerings in the Greater China region. Previously, Lester was a portfolio manager and strategist at some of the largest asset managers in the world running global macro and asset allocation strategies. He worked in New York and Beijing before moving back to Hong Kong.
Richard Douglas, Hong Kong CEO, Saxo Markets, said, "Obtaining the licenses is definitely a key milestone for us, as globally, Saxo has ambitions in the wealth and asset management space, so this is very encouraging and putting us on track in Hong Kong to realise these ambitions. The licenses give us greater room to now provide more comprehensive services to clients, whether they want to trade global capital markets or invest into their future. It's especially meaningful for the Hong Kong office, as Hong Kong is a key growth market for Saxo and the gateway connected to Mainland China. We remain humble and continue to strive to become more relevant for more people through our expanded offerings and continued commitment to improving the client experience."
Saxo Markets is a licensed subsidiary of Saxo Bank, a leading Fintech specialist that connects people to investment opportunities in global capital markets. In Hong Kong, Saxo Markets has operated since 2011 and has been serving as a gateway for Saxo in the region. As a provider of multi-asset trading and investment, Saxo Bank's vision is to enable people to fulfil their financial aspirations and make an impact. Saxo's user-friendly and personalised platform experience gives investors exactly what they need, when they need it, no matter if they want to actively trade global markets or invest into their future.
Founded in 1992, Saxo Bank was one of the first financial institutions to develop an online trading platform that provided private investors with the same tools and market access as professional traders, large institutions, and fund managers. Saxo combines an agile fintech mindset with close to 30 years of experience and track record in global capital markets to deliver a state-of-the-art experience to clients. The Saxo Bank Group holds four banking licenses and is well regulated globally. Saxo offers clients around the world broad access to global capital markets across asset classes, where they can trade more than 72,000 instruments in over 26 languages from one single margin account. The Saxo Bank Group also powers more than 200 financial institutions as partners by boosting the investment experience they can offer their clients via its open banking technology.
Headquartered in Copenhagen, Saxo Bank's client assets total more than 90 billion USD and the company has more than 2,500 financial and technology professionals in financial centres around the world including London, Singapore, Amsterdam, Shanghai, Hong Kong, Paris, Zurich, Dubai and Tokyo.