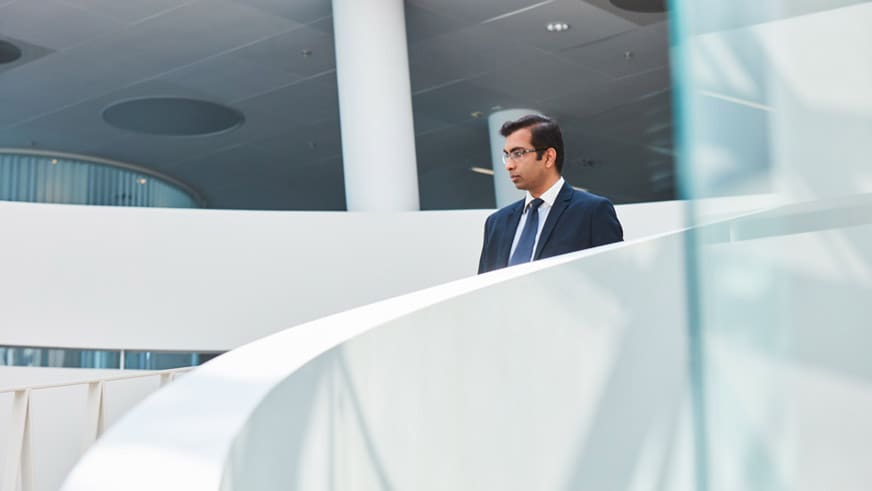 Saxo Markets launches new investment platform, signalling its ambitions in Hong Kong to be the new alternative for investors
The new SaxoInvestor platform is designed to make investing simple, intuitive and personalised for digitally savvy and busy professionals
With SaxoInvestor, people can access a wealth of content and investment themes – the most extensive, timely and locally relevant in the market. This suits Hong Kong investors who are looking for insightful guidance and inspiration to make more informed investment decisions
Saxo is offering zero buy-side commissions on Hong Kong and U.S. stocks for new clients from now until end of May 2021
Saxo Markets, the online trading and investment specialist that connects people to investment opportunities in global capital markets, today announced the launch of SaxoInvestor, a new investment platform designed for digitally-savvy and busy professionals who want to invest into their future. SaxoInvestor, with its rich content, stands out as the new alternative investment platform for investors in Hong Kong looking for insightful guidance and inspiration to make more informed investment decisions.
SaxoInvestor is built on the same technology as the Group's other platforms, SaxoTraderGO and SaxoTraderPRO, but has a simpler interface that meets the needs of most retail investors. The ease of use reflects Saxo's vision to enable people to fulfil their financial aspirations to make an impact, either through their investments or the outcome of their investments.
"From internal and external research, we understand that in particular the group of professionals between 30-45 years old, who typically have more spending power and savings, are looking for a different investing experience from their broker and wealth management provider. Most people in Hong Kong within that age group are digitally-savvy and always on-the-go, so what they want is a personalised and seamless investment solution," Lester Chan, Head of Wealth Management, Greater China, Saxo Markets, said.
"Many of them are also looking for guidance in the form of strong research and inspirational content. This is a gap we see in the market and Saxo is well-positioned to serve this group of investors who want to do more with their money, but are looking for timely, relevant information to help them make investment decisions that they feel align with their beliefs and investment philosophies. The SaxoInvestor platform is designed to serve people who have financial aspirations but are often short on time, and we are excited to be the new alternative for people in Hong Kong who feel their current provider is making investing harder than it should be," Chan added.
Signing up for an account is straightforward, as Saxo's onboarding process is fully digital so investors can enjoy a hassle-free experience. SaxoInvestor is available across mobile and desktop so clients can easily navigate across the research themes and the selection of global offerings across equities, bonds, ETFs and funds.
In conjunction with the launch of SaxoInvestor, Saxo is offering zero buy-side commissions on Hong Kong and U.S. stocks for new clients from now until end of May 2021.
Saxo Markets has been in Hong Kong since 2011. To meet the demands from investors, given Hong Kong's popularity as an IPO market, Saxo launched eIPO subscription services in October last year. Margin lending is also available, which lets investors up their buying power in stocks and ETFs listed on the Hong Kong Stock Exchange and U.S. exchanges.
Making inspirational content more accessible
SaxoInvestor stands out for its rich and informative content and investment themes, which is the most extensive, timely and locally relevant in the market for Hong Kong investors. The Investment Themes provides insights into how investors can gain exposure to a wide range of themes and trends pertinent to Greater China, and include curated lists of relevant stocks, mutual funds and ETFs that offer the best exposure to each topical theme.
Equity Themes for instance cover several long-term investment trends or overviews of relevant categories such as New Infrastructure in Greater China, Artificial Intelligence, Industrial Internet of Things, and 5G. Supported by Saxo's research and charts, investors get a clear picture of the trends in each sector, why they matter as well as the potential risks. Other locally relevant investment themes include China Urbanisation and Domestic Consumption, which covers e-commerce, internet and lifestyle brands.
Saxo has also partnered with established industry names including Amundi, BlackRock, SSGA, Direxion, Vanguard, Nikko, and CSOP to offer investors a wide range of ETF Themes, including ESG and Global REITs, Global Fixed Income and Factor Investing and more. SaxoInvestor also currently covers bond themes such as China Property High Yield Bond.
"Diversification is critical for long term returns and risk management. SaxoInvestor lets people who are looking to invest for the long-term curate a diversified portfolio based on their investment beliefs and philosophy, via Saxo's wide range of products, access to global capital markets, competitive pricing and insightful research," Chan noted.
Visit https://goto.saxo/saxoinvestor-hk-en for more information.
Saxo Markets is a licensed subsidiary of Saxo Bank, a leading Fintech specialist that connects people to investment opportunities in global capital markets. In Hong Kong, Saxo Markets has operated since 2011 and has been serving as a gateway for Saxo in the region. As a provider of multi-asset trading and investment, Saxo Bank's vision is to enable people to fulfil their financial aspirations and make an impact. Saxo's user-friendly and personalised platform experience gives investors exactly what they need, when they need it, no matter if they want to actively trade global markets or invest into their future.
Founded in 1992, Saxo Bank was one of the first financial institutions to develop an online trading platform that provided private investors with the same tools and market access as professional traders, large institutions, and fund managers. Saxo combines an agile fintech mindset with close to 30 years of experience and track record in global capital markets to deliver a state-of-the-art experience to clients. The Saxo Bank Group holds four banking licenses and is well regulated globally. Saxo offers clients around the world broad access to global capital markets across asset classes, where they can trade more than 72,000 instruments in over 26 languages from one single margin account. The Saxo Bank Group also powers more than 200 financial institutions as partners by boosting the investment experience they can offer their clients via its open banking technology.
Headquartered in Copenhagen, Saxo Bank's client assets total more than 90 billion USD and the company has more than 2,500 financial and technology professionals in financial centres around the world including London, Singapore, Amsterdam, Shanghai, Hong Kong, Paris, Zurich, Dubai and Tokyo.