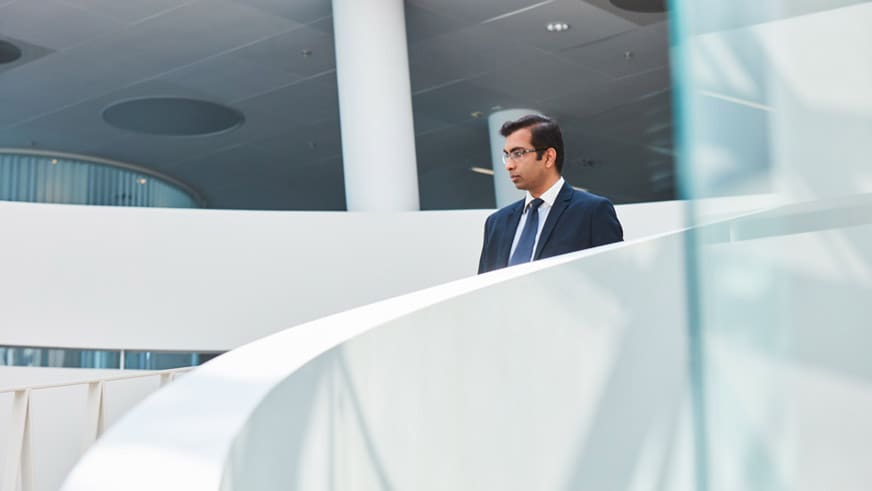 Saxo Bank published H1 2017 results
Saxo Bank reports higher profits and client assets as digital transformation gathers momentum ahead of 25 year anniversary milestone
Saxo Bank Group ("The Group") has reported a net profit of DKK 229million for the first six months of 2017, an increase of 45 per cent compared to the first half of 2016. Clients' collateral deposits continued to rise to a record high of DKK 98.3 billion and despite low volatility the operating income for the group reached DKK 1.56 billion compared to DKK 1.46 billion in 2016.
The Group's capital base continues to be strong and as of 30 June 2017, the Common Equity Tier 1 ratio, the Tier 1 capital ratio and the Total capital ratio for the Group were, 15.7%, 17.8% and 20%, respectively.
• Operating income: DKK 1,557.6 million (DKK 1,459.1 million H1 2016)
• EBITDA: DKK 495.9 million (DKK 429.1 million H1 2016)
• Adjusted EBITDA: DKK 550.4 million (DKK 489.6 million in H1 2016)
• Profit before tax: DKK 312.2 million (DKK 216.3 million in H1 2016)
• Net profit: DKK 229.5 million (DKK 158.2 million in H1 2016)
• Clients' collateral deposits: DKK 98,298 million (DKK 82,032 million in H1 2016)
• Total equity: DKK 4,469.9 million (DKK 4,077.8 million in H12016)
• Total capital ratio: 20.0% (19.5% at the end of 2016).
Commenting on the results, Kim Fournais, CEO and co-Founder of Saxo Bank, said:
The results for the first six months of 2017 are testament to our efforts to continue to invest and continuously improve our client experienceand technology. In September, we will celebrate Saxo Bank's first 25 years in business and our journey from being an early online trading pioneer to becoming the leading facilitator of global capital market access where Saxo delivers "Banking as a Service (BaaS). Saxo was a fintech long before the term was created and still to this day, we remain focused on constantly advancing our technology to ensure we are at the forefront of client focused digitisation of the financial servicesindustry."
The results for the first half of 2017 underlines we are on the right track, but we will continue to invest in and prioritise the development of our technology and further digitisation to ensure that we remain at theforefront of the development securing a best-in-class digital journey for our clients."
In May 2017 it was announced that Geely International Hong Kong, a subsidiary of Zhejiang Geely Holding Group Co., Ltd ("Geely Group"), made an offer for 30 per cent of the shares in Saxo Bank. The transaction is expected to be finalised in the fourth quarter of 2017.
Saxo Capital Markets HK Limited is a licensed subsidiary of Saxo Bank. Saxo is a leading Fintech specialist that connects people to investment opportunities in global capital markets. In Hong Kong, the company has operated since 2011 and has been serving as a gateway for Saxo in the region. As a provider of multi-asset trading and investment, Saxo's purpose is to get curious people invested in the world. Saxo's user-friendly and personalised platform experience gives investors exactly what they need, when they need it, no matter if they want to actively trade global markets or invest into their future.

Founded in 1992, Saxo was one of the first financial institutions to develop an online trading platform that provided private investors with the same tools and market access as professional traders, large institutions, and fund managers. Saxo combines an agile FinTech mindset with close to 30 years of experience and track record in global capital markets to deliver a state-of-the-art experience to clients.

Saxo holds three banking licenses and is well-regulated globally in the jurisdictions we operate in. Saxo offers clients around the world broad access to global capital markets across asset classes, where they can trade more than 65,000 instruments in over 26 languages from one single margin account. Saxo also powers more than 200 financial institutions as partners by boosting the investment experience they can offer their clients via its open banking technology.

Headquartered in Copenhagen, Saxo's client assets total more than €85bn and the company has more than 2,500 financial and technology professionals in financial centres around the world including London, Singapore, Amsterdam, Shanghai, Hong Kong, Paris, Zurich, Dubai and Tokyo.

For more information, please visit www.home.saxo/en-hk.