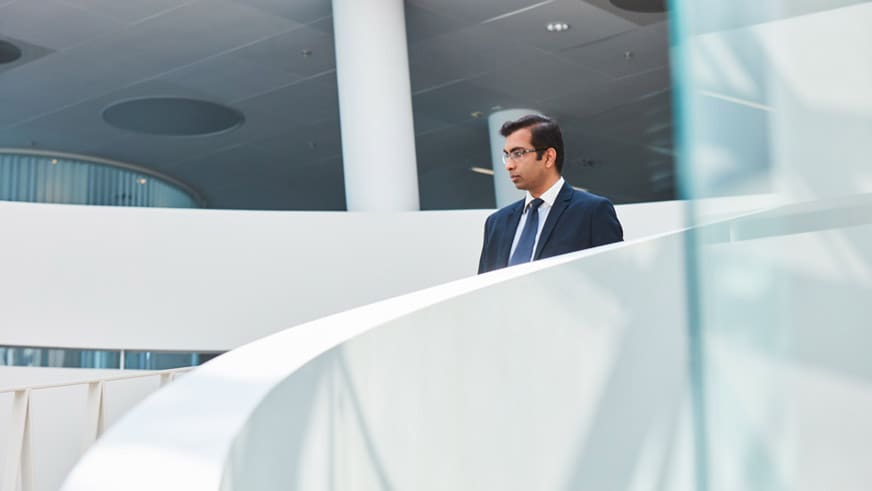 Saxo Bank makes technical analysis actionable with unprecedented integration of Autochartist
Saxo Bank today announces a new collaboration with Autochartist offering an unprecedented integration of Autochartist's tools into SaxoTraderGO which enables clients to trade based on automated technical analysis and live trade signals across asset classes
Saxo Bank, the online multi-asset trading and investment specialist, today announces that it is collaborating with Autochartist to make automated technical analysis tools and live trade signals available to clients directly in the SaxoTraderGO platform.
"With the deep integration of Autochartist we further enhance the analysis tools available to clients. There is no need to open other browsers, run applications or third-party setups. The deep integration works seamlessly across devices and makes technical analysis and live trade signals actionable right at the clients' fingertips," said Kim Cramer Larsson, Platform Manager & Technical Analyst, Saxo Bank.

Adding to this, Ilan Azbel, CEO, Autochartist said,
"Saxo's collaboration with Autochartist is an example of how a forward thinking broker uses technical analysis to provide simple, meaningful and actionable content to its clients. The level of integration is unprecedented in the industry by fully integrating content into the entire trading experience of its client; from position open, to setting exit levels. Such deep consideration for the clients' well-being is what makes Saxo a leader in the industry,"
Autochartist's advanced algorithms constantly monitor global markets and deliver live trade signals through a wide range of parameters based on technical analysis.
Each trade signal presents a simple overview of the underlying analysis and an automatically calculated entry price, take-profit target and stop loss that clients can trade directly in the platform as opportunities occur in the market.
"Digesting the market for trade signals using technical analysis is usually a time consuming process and requires in-depth knowledge. This new tool lets technology do the work automatically and enables clients to cover and analyse the market across asset classes with much greater efficiency. Autochartist provides the analysis and live signals enabling clients to make independent, well-informed decisions as trading opportunities occur," said Kim Cramer Larsson, Saxo Bank.
The depth of the integration allows clients to apply highly customizable filters to hone in on opportunities aligned with their preferred asset classes and trading strategies, as well as alerting clients to important market events on their preferred assets.
"Clients with experience in technical analysis can use the feature to cover more instruments and streamline time consuming market research. Whereas clients less familiar with technical analysis can leverage AutoChartist to further enhance their trading strategies by including the technical element in the decision-making process," said Kim Cramer Larsson, Saxo Bank.
As further testament to Saxo Bank's global presence the new Autochartist feature will be made available in more than 20 different languages as it is rolled out in all markets in the coming weeks.
Autochartist covers more than 50 currency pairs, 200 stocks, the biggest indices, as well as the major commodities and is free to all Saxo clients. The feature will also be available to white label clients.
Saxo Capital Markets HK Limited is a licensed subsidiary of Saxo Bank. Saxo is a leading Fintech specialist that connects people to investment opportunities in global capital markets. In Hong Kong, the company has operated since 2011 and has been serving as a gateway for Saxo in the region. As a provider of multi-asset trading and investment, Saxo's purpose is to get curious people invested in the world. Saxo's user-friendly and personalised platform experience gives investors exactly what they need, when they need it, no matter if they want to actively trade global markets or invest into their future.

Founded in 1992, Saxo was one of the first financial institutions to develop an online trading platform that provided private investors with the same tools and market access as professional traders, large institutions, and fund managers. Saxo combines an agile FinTech mindset with close to 30 years of experience and track record in global capital markets to deliver a state-of-the-art experience to clients.

Saxo holds three banking licenses and is well-regulated globally in the jurisdictions we operate in. Saxo offers clients around the world broad access to global capital markets across asset classes, where they can trade more than 65,000 instruments in over 26 languages from one single margin account. Saxo also powers more than 200 financial institutions as partners by boosting the investment experience they can offer their clients via its open banking technology.

Headquartered in Copenhagen, Saxo's client assets total more than €85bn and the company has more than 2,500 financial and technology professionals in financial centres around the world including London, Singapore, Amsterdam, Shanghai, Hong Kong, Paris, Zurich, Dubai and Tokyo.

For more information, please visit www.home.saxo/en-hk.