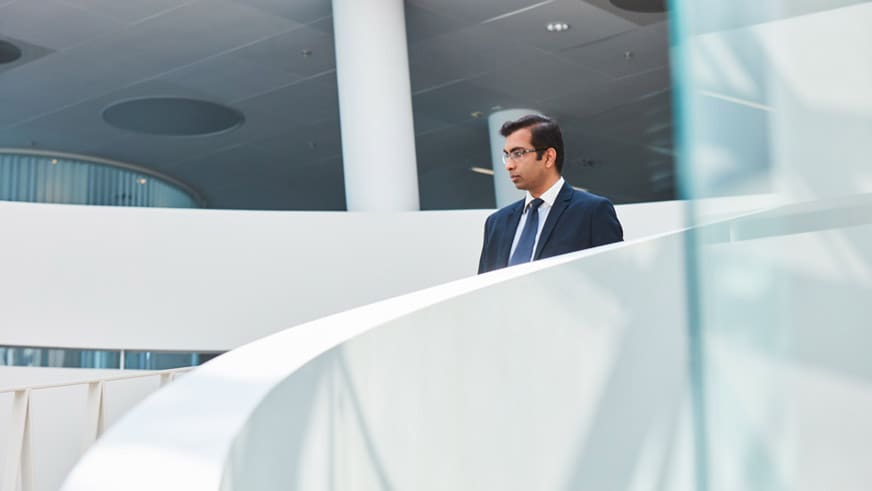 Saxo Bank, parent company of Saxo Markets, becomes first bank to earn a Cloud Security Alliance (CSA) STAR Level 2 for its Investment Infrastructure as a Service offering
Saxo Bank, the parent company of Saxo Markets in Hong Kong, becomes the first bank in the world to earn the Cloud Security Alliance STAR Level 2 Attestation and Trusted Cloud Provider accreditation.
It is a clear testament to Saxo's successful technology transformation journey.
HONG KONG, 16 June 2021 – Saxo Markets, the online trading and investment specialist, is pleased to announce that its parent company, Saxo Bank, is the first licensed bank and financial institution in the world to receive the Cloud Security Alliance (CSA) Security, Trust & Assurance Registry (STAR) Level 2 Attestation and Trusted Cloud Provider accreditation.
This milestone in the bank's technology aspirations means Saxo qualifies for and adheres to the highest and most comprehensive principles in terms of transparency, privacy, security and harmonisation of standards across its IT systems, services and infrastructure that supports the business and different client segments from back-office systems to open APIs. The CSA STAR Level 2 attestation is verified and validated by a third-party auditor.
"We are proud that Saxo became the first bank to earn a CSA Star Level 2. This is an important acknowledgment of the strength, power, and security of our business model, and also shows our strong commitment to holistic security. We are confident that it will help further accelerate Saxo's growth as a capital markets solutions provider for partners looking to run their trading and investment infrastructure as a Service. And we'll continue to raise the bar in the financial industry in terms of transparency, trust, and security," Richard Douglas, Hong Kong CEO, Saxo Markets, comments.
"For Saxo Markets, this accreditation enhances transparency and trust, as well as further reducing the complexity for Saxo's new and existing partners. We are well into an ambitious journey to deliver all our digital services from the cloud, based on a microservices infrastructure providing us with the ability to launch new features much faster and more securely. The benefit is a shorter time to market, more robust infrastructure and much more agile, scalable and flexible platform," Patrick Chung, Chief Information Officer & Chief Operating Officer, Greater China Saxo Markets, comments.
Globally, more than 120 banks and brokers along with 300 financial intermediaries are powered by Saxo's platforms and technology. In Hong Kong, Saxo Markets is a licensed subsidiary of Saxo Bank, serving as a gateway for Saxo to enable clients in the region to access global capital markets since 2011.
About CSA
The Cloud Security Alliance (CSA) is the world's leading organisation dedicated to defining and raising awareness of best practices to help ensure a secure cloud computing environment. CSA harnesses the subject matter expertise of industry practitioners, associations, governments, and its corporate and individual members to offer cloud security-specific research, education, certification, events, and products. CSA's activities, knowledge and extensive network benefit the entire community impacted by cloud — from providers and customers, to governments, entrepreneurs, and the assurance industry — and provide a forum through which diverse parties can work together to create and maintain a trusted cloud ecosystem.
About the STAR
The Security, Trust, Assurance, and Risk (STAR) Registry is a publicly accessible registry that documents the security and privacy controls provided by popular cloud computing offerings. STAR encompasses the key principles of transparency, rigorous auditing, and harmonisation of standards outlined in the Cloud Controls Matrix (CCM) and CAIQ. Publishing to the registry allows organisations to show current and potential customers their security and compliance posture, including the regulations, standards, and frameworks they adhere to. Saxo Bank has implemented controls to address the security, availability, confidentiality and privacy Trust Services Principles as well as the control specifications included in the Cloud Security Alliance (CSA) Cloud Controls Matrix (CCM) across our on-premise and cloud environments.
Saxo Markets is a licensed subsidiary of Saxo Bank, a leading Fintech specialist that connects people to investment opportunities in global capital markets. In Hong Kong, Saxo Markets has operated since 2011 and has been serving as a gateway for Saxo in the region. As a provider of multi-asset trading and investment, Saxo Bank's vision is to enable people to fulfil their financial aspirations and make an impact. Saxo's user-friendly and personalised platform experience gives investors exactly what they need, when they need it, no matter if they want to actively trade global markets or invest into their future.
Founded in 1992, Saxo Bank was one of the first financial institutions to develop an online trading platform that provided private investors with the same tools and market access as professional traders, large institutions, and fund managers. Saxo combines an agile fintech mindset with close to 30 years of experience and track record in global capital markets to deliver a state-of-the-art experience to clients. The Saxo Bank Group holds four banking licenses and is well regulated globally. Saxo offers clients around the world broad access to global capital markets across asset classes, where they can trade more than 72,000 instruments in over 26 languages from one single margin account. The Saxo Bank Group also powers more than 200 financial institutions as partners by boosting the investment experience they can offer their clients via its open banking technology.
Headquartered in Copenhagen, Saxo Bank's client assets total more than 90 billion USD and the company has more than 2,500 financial and technology professionals in financial centres around the world including London, Singapore, Amsterdam, Shanghai, Hong Kong, Paris, Zurich, Dubai and Tokyo.