Managed ETF Portfolios
Put your investments on auto-pilot and let the experts* manage them for you
Choose one of our Saxo Balanced portfolios and let us take care of the rest
A smart, cost-efficient way to grow your investment pot over the long term
One click investing into the portfolio that fits your risk appetite best
A simple solution to have your money professionally managed, online
What type of investor are you?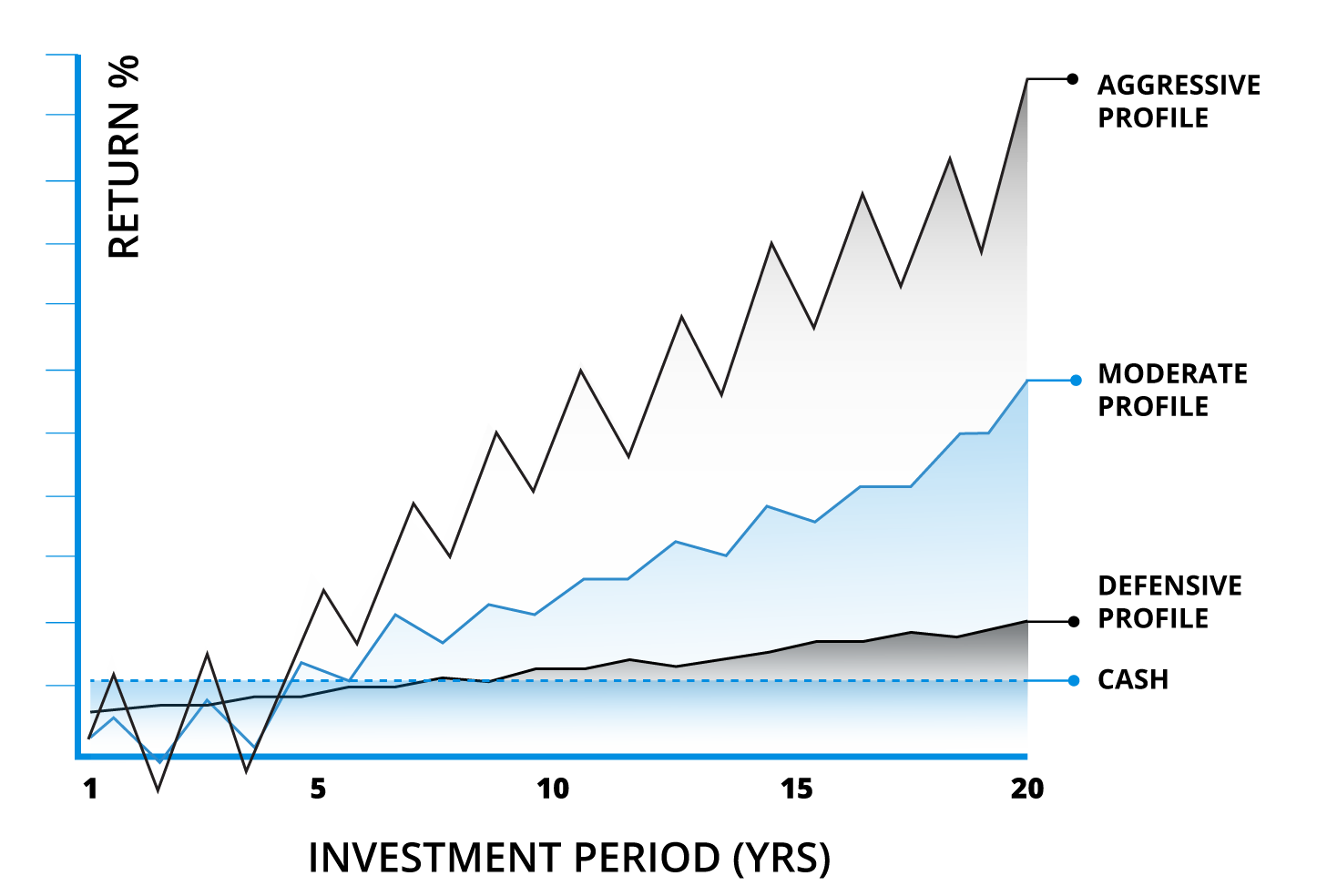 The benefits of investing with a Managed ETF Portfolio
Intelligent Automation
Our Managed ETF portfolios are monitored on a continuous basis in collaboration with BlackRock and will therefore automatically adapt to an ever changing world, whilst always keeping with the long term. This means that your portfolio will change over time but we rebalance it only when appropriate.
Diversification
Stocks, bonds, commodities and other types of investments move in different and sometimes opposite ways. Our Managed ETF portfolios spread the risk across different types of investments so you can benefit from a smoother ride.
Flexible Investing
You can choose from one of the five different risk profiles on offer so you can decide which portfolio fits your appetite for risk best. Once you are invested you can easily monitor and manage your investments at any time. You always remain in full control through your platform.
Cost efficient
Thanks to our industry-leading technology you can now access a portfolio management service that has so far been reserved to the few and at a fraction of the cost that traditional wealth managers apply. Please refer to your local website for pricing.
Which risk level is right for you?
A portfolio built by experts
A portfolio built by experts
When you invest into a SaxoSelect Balanced Portfolio, you can rest assured that your money is being looked after professionally. Your portfolio is reviewed to make sure it adapts to changing market conditions, targeting the best return for the risk taken.

Quarterly product sheet

Portfolio commentary
Start investing with Saxo
Register
Choose an account tier and submit your application
Fund
Add funds quickly and securely via debit card or bank transfer
Invest
Access a wide range of global markets and investment opportunities