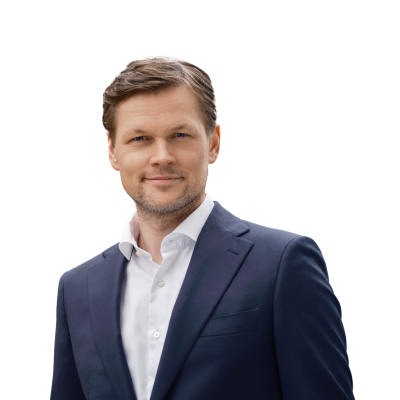 Peter Garnry
Head of Equity Strategy
Summary: The Q4 earnings season is coming to an end with 80% of the S&P 500 companies having reported. Now, European companies take the front seat in what will still be a busy week with around 250 earnings releases.
---
Our focus in this week's Earnings Watch is on the miners and specifically two of the world's largest – BHP Group and Glencore. In addition we zoom in on Baidu which is China's largest search engine and is expected to report a mixed Q4 result.
BHP Group

The world's largest miner reports FY19 H1 Tuesday before markets open in Europe with analysts expecting EPS $0.80 up 6% y/y and revenue of $22.1bn up 1% y/y. The biggest weakness halfyear-to-halfyear on EBITDA is expected to be in copper, which has suffered from slowing economic growth, while the petroleum segment is expected to show significant improvement in EBITDA. The key focus will be the company's plant to reduce costs across all segments. In addition, management will update on what's going on in Asia from a demand perspective which is interesting to watch for macro investors.
Glencore

Glencore has underperformed its peers the past year and the recent Q4 production update suggests activity is still on the low side against expectations six months ago, driven by weakening macro conditions. The miner reports Q4 earnings on Wednesday before markets open in Europe with analysts expecting EPS of $0.16 and H2 EBITDA of $8.5bn up from $5.9bn a year ago. The stock is still valued at a discount to other large miners which could become a positive catalyst for the stock if it attracts a new long-term investors but the recent regulatory hurdles are still the key thing holding back investors from this low valued stock. The key risk short-term is Chinese growth which is critical for commodity prices. Another interesting focus in Glencore's earnings is any mention of the outlook for electric vehicles and how the company sees that driving demand for cobalt, nickel and manganese.
Glencore weekly share price the past five years:

Baidu

China's largest search engine will report Q4 earnings on Thursday after the US market close with analysts expecting EPS CNY 12.10 down 41% y/y and revenue of CNY 26.3bn up 12% y/y leading to further profit margin declines which has been the ongoing theme for years now.

Baidu is fighting against a structural shift in the Chinese digital infrastructure away from desktops to mobile, which is negatively impacting the search engine business. At the same time the company has increased expenses on offline businesses, AI venture and its subsidiary iQiyi (the Netflix of China). The option market is pricing in a lot of volatility over the next month reflecting the near-term uncertainty. Despite these challenges Baidu is expected to generate CNY 35.2bn in free cash flow in FY18 which translate into a 10% free cash flow yield which is quite high in this low-yielding environment.

This week's top 30 companies on market capitalisation reporting earnings including estimates on revenue and profits: