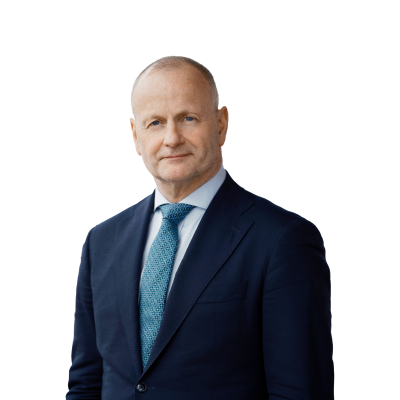 Steen Jakobsen
Chief Economist & CIO
Summary: Today's FOMC meeting is the most important one yet seen in 2018 as the Fed must deal with potentially damaging yield levels and a demanding rate hike schedule. Adding to this, we have the rally in energy prices, which means that there are now two very strong forces taxing the US consumer.
---
The US Federal Open Market Committee meets today to revise its 'Fed dots' and projections for the economy. It could be the most important meeting of this year (and potentially of the last three years) as we have reached levels of yield that are beginning to hurt the economy and the Fed is not looking to pause its policy normalisation schedule.

Combine this with this week's break higher in energy prices and we see two very strong forces taxing the US consumer (price of money + price of energy), or as I tweeted earlier:
The market is very bullish on change and higher dot plot projections. I, however, remain somewhat sceptical as the Fed's recent Beige Book was very defensive, even to the point of being almost dovish.
I did a word count on the Beige Book and found that the terms 'moderate' and 'moderately' were mentioned 97 times! This hardly seems the work of a central bank convinced of bullish trends.
Having said that, I do realise the data could be less relevant today as the discussion will likely be on technical factors like the Terminal Rate and as such is more of an academic exchange on visions of normalcy and the appropriate exit strategy.
Risk-off coming?
This meeting and the potential change of the Fed dots could easily change the short-term outlook for all asset classes; the odds of a risk-off climate are rising into the event.
We consider the meeting critical for a number of reasons that I will try illustrate through charts.
First we have the c
ritical discussion of the 'terminal rate' – i.e. the rate at which the economy is balanced and neither running too cold nor too hot.
We also have the question of Fed Board of Governors member Lael Brainard, a longtime 'neutral' who has apparently changed her tone. Brainard sees the recent fiscal expansion as potentially raising the terminal rate, which means the Fed dots could rise in 2019 and 2020.
The Fed currently sees the terminal rate lying somewhere between 2.65 and 3.50. An increase in the terminal rate will move the Fed dots into "restrictive monetary policy" in the medium- and long-term and could lead to further rate increases.
Here are the Fed dots as of June's FOMC meeting; note how a rise in the dots for 2020 will move policy to restrictive…
The market-based technical outlook

Ten-year US interest rates have broken their 2013/14 top...
Long-term US 30-year Future long-term (monthly)

We have been in a downtrend since late 2017 and have now closed to oversold...
Medium-term US 30-year Future (daily)