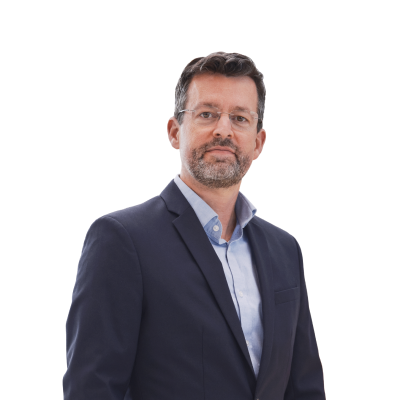 John Hardy
Head of FX Strategy
I am back from a three-week holiday today and a look around the currency market shows a remarkable lack of volatility in much of the G10 space outside of JPY crosses – more on that below as we await a possibly pivotal Bank of Japan meeting tonight.

Elsewhere, emerging markets have rallied as global risk appetite has recovered and EM credit spreads have improved dramatically. Providing an interesting counterpoint to this EM development is China's devaluing of the CNY, which maintains an impressive pace even as Chinese officials recently dusted off claims that they won't pursue a devaluation policy.

The week ahead

Bank of Japan tonight: last week's jump in Japanese government bond yields garnered considerable attention on reports citing official BoJ sources that the Bank is planning possible tweaks to its policy regime. The argument is that nothing the BoJ has done has brought the inflation target into view and that the largely flat yield curve out to 10 years (where the Bank effectively maintains a 10-12 basis point "ceiling") is bad for the financial sector – i.e. may limit credit to the economy.

Remember that it was ironically the 10-year's collapse well below 0% that first prompted the Bank of Japan to implement the yield curve control policy in 2016. The BoJ was forced to mobilise unlimited purchases of JGBs last week to defend the 10-year yield ceiling around 11 basis points and any move to loosen up its commitment to that ceiling could trigger at least a chunky one-off gapping move in global bond markets that would prove JPY-positive and likely risk-negative for global markets.

Whether the BoJ tweaks policy or not, none of the potential policy options are likely to move the needle for the Japanese economy or inflation.

Chart: USDJPY

USDJPY has traded down in the pivotal 110.50-111.00 zone ahead of a potentially significant central bank meeting, where a gap risk is large on any notable policy tweak from Kuroda and company could quickly take the pair down through the last short-term supportive zone just below 110.00.

The Bank of Japan detests volatility, but when a ceiling-like situation is in play, it is difficult for the BoJ to avoid an either-or setup (large gapping move) for long-dated JGBs and the yen.
FOMC on Wednesday: the FOMC meeting this week is not much of a focal point given the recent chance for Powell to thoroughly air his thoughts at the semi-annual testimony before Congress. But certainly any new language twist in the monetary policy statement could trigger sharp moves in the dollar. A September rate hike is priced at around 80% probability.

Bank of England Super Thursday: a defensive rate hike on the way from the BoE this Thursday that is almost completely priced in, but guidance from Carney and company should prove very cautious as the unknowns of the Brexit process will increasingly define the sterling outlook for the coming seven months into the March 2019 deadline.

US jobs data and inflation: US inflation data since over the last data cycle have largely been met with a shrug of the shoulders. The core and headline June CPI inflation data released last week inched up another 0.1% as expected and the June Average Hourly Earnings data failed to surge to new highs. This week we get a look at the Fed's favoured PCE inflation for June on Thursday and then the US jobs and earnings data for July on Friday. The core PCE inflation reached the 2.0% level (rounded up from 1.955%) in May for the first time since early 2012 and is expected at 2.0% again.

We are keeping an eye on the CNY. China's persistent CNY weakening has garnered little concern this time around despite the rather large magnitude and persistence of the drop. The market seems to be assuming that China will make good on its word to not devalue and nothing is yet broken on the CNY charts, most importantly the USDCNY chart.

A move through 7.00 on that cross would begin to erode those complacent assumptions.

Elsewhere, current levels for the CNY are already significant. EURCNY is poised at the highs of the range since 2014, and China's own official CFETS RMB basket is within a percent of the lowest weekly level posted back in May of 2017.

Upcoming Economic Calendar

• 0830 – UK Jun. Mortgage Approvals
• 0900 – Eurozone Jul. Confidence Surveys
• 1200 – Germany Flash Jul. CPI
• 1400 – US Jun. Pending Home Sales
• 1430 – US Dallas Fed Manufacturing Survey