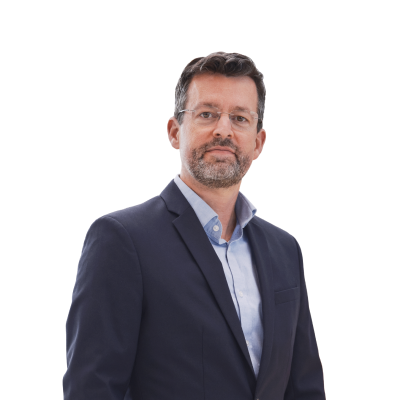 John Hardy
Head of FX Strategy
Yesterday was an ugly session all around for global equity markets, with the major US indices suffering their worst single day sell-off in months and China following up with further downside overnight that has the major index there flirting with bear market status. The reaction function in currencies to the histrionics in equity markets was muted, perhaps in part as yield fluctuations were minimal during the episode, but perhaps also because China seems a source of growing concern, both on its exchange rate policy and on the outlook for its economy.

The CNY has devalued sharply versus the US dollar over the last couple of weeks, and more significantly, the CNY basket has also taken a large hit, suggesting a change of attitude from China.

The purported spark for the sell-off yesterday was the story that the Trump administration is laying groundwork to bar China from investing in US industries considered key for national security, from aerospace to robotics. Explicit denial of this story from Trump administration officials, from Secretary of the Treasury Mnuchin (more focused on denying that it was specifically focused on China) to trade adviser Navarro threw the market a lifeline.

USDJPY was the most reactive to the rise and fall of the market's temperature yesterday, but we wake up this morning at unchanged levels while US equities are still down a couple of percentage points. A look over at US yields, where volatility was far more muted than in equities (telling?), suggests that the JPY will take its lead from yields more than risk appetite here.

Chart: EURUSD

The EURUSD reaction to the dovish European Central Bank has entirely failed to follow up with further downside after the enormous capitulation on the day of the meeting itself and has now crept back to the last arguable local resistance levels subsequent to that move. One more surge higher and the sell-off looks fully broken and bulls may come out of hiding for a look higher – for now the 61.8% Fibo retracement was the exact high for the cycle this morning.

We argue in our upcoming Quarterly Outlook that the trade war theme is a powerful driver of a weaker US dollar. Still, there is considerable wood to chop here to get the chart pointed back higher, starting with the blasting out of the local range and then an eventual move above the 1.2000 level. Given the low energy of this market, barring some major development (for example, along EU existential lines), the risk is that we settle into a summer range.
The G-10 rundown

USD – the greenback treading water here and looking rather weak in its inability to gain more traction from weak global risk appetite yesterday. But nothing is broken just yet – watching EURUSD 1.1700-50 and USDJPY 109.50-00 areas for signs that the rally has faltered.

EUR – the euro's ability to rally despite the recent ECB meeting and despite ugly developments in EU existential metrics (Italian two-year BTP yield back to 100 bps) suggests the risk of further upside, or at least resilience, in our book. Note EURGBP banging around at the top of the range and the EURUSD thoughts above. The next week or two looks pivotal for the EU over this week's summit and the follow-up from the CDU-CSU showdown in Germany over the migration issue.

JPY – the yen oddly sidelined despite notable gyrations yesterday. It's a bit disquieting not to see a stronger JPY given the weak risk appetite, but the market's confusion on what to do with the yen on the trade war theme (ugly for the Japanese economy and its large external surpluses) and the lack of volatility in bond yields yesterday.

GBP – sterling on the defensive against a resilient Euro as EURGBP eyes the 200-day moving average and the top of the range of the last few months. My colleague Peter points out the ugly practical implications that will result for UK based manufacturers like Honda if the UK is excluded from the EU customs union as described in an FT article (paywall).

CHF – the rise in EU existential stress not weighing on EURCHF yesterday, so apparently higher levels of pain needed for CHF upside implications. This underlines the importance of the 1.1500 pivot level.

AUD – AUDUSD still looks heavy, and China devaluation concerns and more important, risk off, are hardly the stuff of an AUD rally, so we continue to look lower for AUDUSD as long as we remain below 0.7500-ish.

CAD – similar outlook for CAD here, although the impressive bounce in the WTI crude benchmark offers a bit of a headwind for CAD bears. USDCAD trend support is 1.3100-50.

NZD – an important test for the kiwi over the RBNZ meeting Thursday (late Wednesday for most of us.). Governor Orr will not wheel out a hawkish shift, but expectations are flat, so the slings and arrows of risk appetite likely providing the lead for the NZD's direction here – we focus on downside risks.

SEK – EURSEK showing a bit of reluctance to follow through higher this morning – although weak risk appetite generally a headwind for the krona. The Riksbank next Wednesday the next event risk for SEK.

NOK – EURNOK jerking back higher on the risk-off tone across markets – risk back towards perhaps the 200-day moving average if this backdrop extends.

Upcoming Economic Calendar Highlights (all times GMT)

• 0930 – UK BoE's McCafferty to Speak
• 1200 – ECB's de Guindos to Speak
• 1300 – US Apr. S&P CoreLogic Home Price Index
• 1400 – US Jun. Consumer Confidence
• 1715 – US Fed's Bostic (Voter) to Speak
• 1745 – US Fed's Kaplan (Non-Voter) to Speak
• 2245 – New Zealand Trade Balance