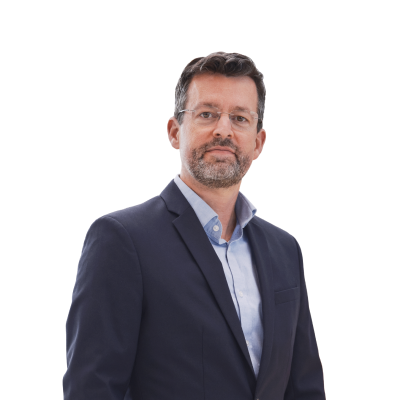 John Hardy
Head of FX Strategy
There is a full menu over tonight's Federal Open Market Committee meeting – and it is difficult to measure where market expectations are over the event. This could make for a garbled market response to the initial statement and the set of accompanying materials as we may see multiple takeaways that could be spun as both dovish and hawkish. We then have the added risk of the Powell press conference and his frank and direct style that the market has yet to fully adapt to. Among the issues that are in focus at this meeting:

Wording about the Fed's view of where it is versus achieving a "neutral" policy rate. This is mostly due to the fact that as the Fed funds rate continues to move higher, the Fed will be forced to change the portion of the statement"…the federal funds rate is likely to remain, for some time, below levels that are expected to prevail in the longer run."

The Fed's view of its balance sheet reduction schedule (so-called quantitative tightening). In June of last year, the Fed established its schedule of unwinding its balance sheet, indicating that the reductions would max out at a pace of $50 billion per month in Q4 of this year (they will shift to $40 billion on July 1). Since then, there has been no update to this policy. But in light of the massive fiscal deficits now being run under Trump's tax reform, will the Fed look to tinker with the pace or eventual endpoint of its balance sheet unwinding?With longer rates seemingly under control, there may be little for the Fed to worry about now – but an update of their thoughts could be interested and could potentially be seen as dovish if they are concerned about the implications of supplying so much debt to the market when the Treasury is issuing as much as required to fund Trump's deficits.

Forecasts and dot plots – net inflation upgrades would get the most attention, perhaps, but the dot plot of Fed policy forecasts may not do more than show increasing dispersion as some are concerned about yield curve inversion while others are looking at the inflation and employment data and the tax reform stimulus and may be concerned about overheating.

Press conferences at every meeting? Some of yesterday's late USD firming was linked to the previously circulated idea that Powell could look to hold a press conference at every meeting. (A WSJ article on this may have been the immediate trigger.) This is a great way for the Powell Fed to achieve its apparent aim of decreasing reliance on forward guidance and reclaiming policy flexibility as any meeting could be a "live" for a rate move or other more important communication adjustment. Confirmation of this could provide a significant boost to the USD.

Our baseline expectation is for a mildly hawkish takeaway with a considerable dose of policy uncertainty added to the mix that is a net hawkish development (especially the press conference at every meeting, if confirmed).

Chart: USDCAD
One of our favourite ways to express USD strength if the FOMC meeting proves sufficiently hawkish and the USD maintains altitude after tonight's Powell presser is USDCAD, where the pair spilling over 1.3000 could free up the range toward 1.3500 or even higher eventually. If the Fed opens up guidance to a wider range of scenarios, this could prove net hawkish and see the rate advantage versus Canada, already effectively at the post-global financial crisis high, to widen further. The recent Trump-Trudeau trade spat is no help and Canada has little to no leverage in the matter anywhere. The upside potential could stretch to the 1.3500 area or higher (the last time the 2-year US-CA rate spread was near here, USDCAD traded near 1.3500) if rate spreads continue to widen.
The G-10 rundown

USD – the CPI data yesterday was in line with expectations, with core CPI at a lofty 2.2% and near the highest post-financial crisis level of 2.3%. It is hard to see the Fed providing any guidance that guides policy expectations lower.

EUR – the European Central Bank meeting may prove boring, though we may get an intended asset purchase taper schedule. Italian spreads are benign this morning. On an ECB relative non-event, we may see EURUSD retesting the 1.1500 area, but strategically we start to see increasingly value below that level.

JPY – the yen will struggle the most if the Fed is read as hawkish and risk appetite can avoid a downdraft as USDJPY is already up through local resistance. If the US 10-year benchmark can recover from its recent swoon and push back well above the 3.05% level, USDJPY may accelerate again and aim toward the old 114.50 range top.

GBP – UK CPI up today and could generate interest. Prime Minister May survived an important Brexit vote yesterday, but there are more potential political pitfalls in the pipeline. GBPUSD looks heavy if the USD remains firm post-FOMC.

CHF – Italy's 2-year is hovering above 100 basis points this morning and hard to see EURCHF significantly higher until peripheral spreads are crushed back lower. Next step for EURCHF could be the EU Council summit at the end of this month as Macron and Merkel have aired some ideas for the EU's future and we'll get a better read on the lay of the existential EU landscape.

AUD – the AUDUSD is looking heavy again after yesterday' press conference news – a close through 0.7550 post-FOMC keeps pressure on the downside toward the lower part of the longer term range.

CAD – as indicated above, the risk is skewed toward more USDCAD upside unless we get a dovish Fed shocker. The pair needs to maintain above 1.3000 to keep the view toward 1.3500.

NZD – AUDNZD is bogged down in the range with bulls having lost momentum and needing a fresh dovish broadside from the Reserve Bank of New Zealand's Orr of other development to spark NZD selling interest (perhaps next week's Q1 GDP release if it misses?). NZDUSD to track USD developments after the 38.2% Fibo near 0.7060 held perfectly in recent session. Downside swing perhaps 0.6950 there.

SEK – EURSEK has executed a technical break with yesterday's close well below 10.20. We're a bit sceptical for notable potential beyond 10.00 for now, as Riksbank seems likely to follow the ECB's lead.

NOK – EURNOK managed to break lower on the strong Regions Survey yesterday and the move could open up for 9.20-25 as long as EU existential pain is not re-aggravated and we avoid any risk appetite mishaps.

Upcoming Economic Calendar Highlights (all times GMT)

0830 – UK May CPI / RPI / PPI
0900 – Euro Zone Apr. Industrial Production
1230 – Canada Home Price Index
1230 – US May PPI ex Food and Energy
1430 – US DoE Weekly Crude Oil / Product Inventories
1800 – US FOMC Rate Announcement / Statement Release
1830 – US Fed Chairman Powell Press Conference
0130 – Australia May Employment Change