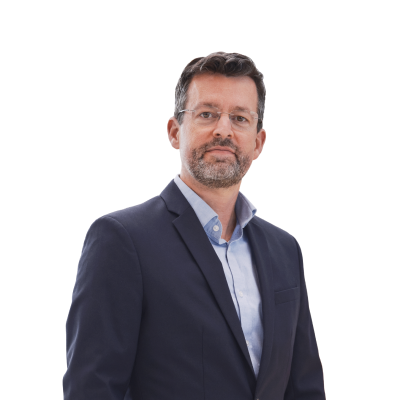 John Hardy
Head of FX Strategy
The USD found strong support yesterday, mostly credited to US trade secretary Ross announcing that the US stance on China's ZTE has changed. There are multiple angles on ZTE (it got into hot water in the first place for trading with Iran, but is also a big buyer of US telco components), but the general impression here is one of a back-pedal from the US side on trade tensions as the market tries to figure out how large the discount on Trump's trade stance should be from here in what is a critical period for US-China relations. Another excuse for the move is that EURUSD came within a pip or two of 1.2000 in EURUSD, an obvious psychological resistance point.

Higher US yields are also an important support for the USD rebound yesterday, as the entire yield curve lifted again and the US 10-year benchmark yield pulled back above 3.00%, only the third time it has closed clear of that level for the cycle, and this time it looks ready to challenge the 6-year high just above 3.05%. A close above that level would be the first 6-year high since 1981.

The USD rebound and pull higher in US yields is seeing fresh fallout in EM currencies as well, as the Argentine peso was pushed sharply lower again (trading near 25 at the end of yesterday versus 22 last week. And the Turkish lira was taken to new lows versus the USD as well as President Erdogan indicated in an interview that he will take more forceful charge of interest rate policy once he is elected president in June. He made the tone deaf pronouncement that he would cut interest rates because lower rates will mean lower inflation – which isn't how it works for EMs at risk of a negative spiral from excessive external debt. Stay tuned as contagion risks for externally vulnerable EMs could pick up if a country the size of Turkey is seen at risk of eventual default.

Italy's populist parties haven't been able to settle on a prime minister candidate and are requesting more time. Looking at Italian yields, it seems the market feels that this political lash-up will be too weak and riven by infighting to present a credible existential threat any time soon to the EU project.

Chart: EURUSD
A fresh green light for the EURUSD bears on the shooting start candlestick yesterday as 1.2000 came in as resistance. If that level doesn't hold here, the action would still require a pullback into 1.2000.
The G-10 rundown

USD – the greenback rally is back in the saddle and could at least extend back to the recent highs if that 10-year benchmark finally makes a statement and punches through above 3.05%. Would expect the rally to be steepest versus EMs, which tend to dislike USD strength and higher US long yields.

EUR – The German GDP estimate this morning came in a bit weaker than expected as EU data can't catch a break. With the reversal at 1.2000 on the EURUSD chart, that level serves as the resistance for a test of the lows again.

JPY – USDJPY is back looking at 110.00 as risk appetite in DMs has held in there as US yields are back higher – from a yield perspective, JPY vulnerable, but if risk appetite eventually wilts, the JPY could begin to firm again in the crosses.

GBP – UK data today in focus and sterling deserves relief in the crosses if there are no negative surprises as UK rates have gone sideways here. Brexit talks see little progress, says EU Brexit negotiator Michel Barnier.

CHF – EURCHF back a bit lower as the EURUSD rally was also reversed yesterday and USDCHF surprisingly quick to consolidate and bump back above parity. Higher yields make USDCHF an attractive carry trade.

AUD – Aussie rates rebounded a bit after a recent steep slide as the Reserve Bank of Australia minutes suggested that the next rate move is more likely up than down, though there was a bit of concern expressed on tighter lending rules (our chief concern for the growth outlook) on household spending and said that spare capacity in the jobs market will remain "for some time". Next stop is Thursday's Australia April jobs report.

CAD– strong oil prices are keeping CAD somewhat bid in the crosses, though it can't match the USD strength and 1.2700-50 is now the support zone of note ahead of the key data for Canada this week with Friday's inflation and retail sales reports.

NZD – AUDNZD is making further progress as the pair has rushed higher through the 1.0800-50 pivot zone, which is now the support zone for a go at 1.1000 and possibly even 1.1300 eventually.

SEK – EURSEK is consolidating after the steep retracement and as it is hard to find SEK attractive in a rising yield environment without more notable catalysts from the Riksbank.

NOK – EURNOK is disappointing by not resuming the sell-off even as oil prices are at new highs for the cycle – if the pair slips back well above 9.60, it will be back to the drawing board.

Upcoming Economic Calendar Highlights (all times GMT)

• 0800 – Poland Q1 GDP
• 0830 – UK Mar. Average Weekly Earnings
• 0830 – UK Mar. ILO Unemployment Rate
• 0830 – UK Apr. Jobless Claims Change
• 0900 – Eurozone Q1 GDP Estimate
• 0900 – Germany May ZEW Survey
• 1200 – US Fed's Kaplan (non-Voter) to speak
• 1230 – US Apr. Retail Sales,
• 1230 – US May Empire Manufacturing
• 1400 – US May NAHB Housing Market Indicator
• 1700 – US Fed's Williams (Voter) to speak
• 2350 – Japan Q1 GDP Estimate