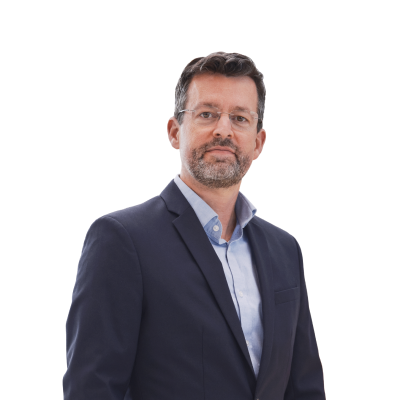 John Hardy
Head of FX Strategy
So typical of this low volatility market, yesterday we saw new attempts at a directional move in the USD turned away, with a poke above 1.2400 in EURUSD finding rejection and GBPUSD suddenly tumbling from new highs for the cycle as the data weren't seen as sufficiently supportive.

USDJPY did a similar shuck-and-jive move below the 107.00 level. Today we hope to find a USD rally sufficiently strong to indicate a bullish reversal or a rejection of yesterday's hesitation to indicate the opposite. Otherwise, another lacklustre day would extend the misery for directional traders.

For sterling, today's inflation data may be the final arbiter on whether the currency can continue to tap its recent vein of strength below 0.8700 in EURGBP and above the 1.4250-75 level in GBPUSD as we look toward the odds of the Bank of England move in May and whether the post-Brexit trade negotiations this week provide any supportive developments.

One of the few pronounced moves of late has been the weakening of the Swiss franc, with EURCHF suddenly challenging 1.2000 for the first time since the franc ceiling was abandoned back in January of 2015 and USDCHF even managing to poke above its 200-day moving average. Rising yields and strong risk appetite are supportive, but as well, the story has been circulating that Russian oligarchs are liquidating assets in Switzerland to raise cash to deal with the risk from new US sanctions.

Besides the UK inflation focus, today's big event risk is the Bank of Canada meeting, where traders are confronted with a whirlwind of recent, conflicting developments and CAD has been one of the more volatile currencies. Supportive for CAD and a more hawkish Bank of Canada message are the fresh rise in energy prices, the strong inflation data in recent months (next data point there up this Friday) and the fading concerns on NAFTA that were flagged as a strong concern by the Bank of Canada at its latest meeting.

Still, CAD has strengthened over 4% in trade-weighted terms from its recent lows, so some shift away from dovishness is already expected and the question is whether the BoC wants to make any hawkish points for now without a press conference or the next inflation print, etc… we lean on a USDCAD relief rally scenario provided the USD isn't under pressure elsewhere.

Chart: USDCAD

A USDCAD move is almost inevitable today with considerable expectations built in for at least a modest hawkish adjustment from the Bank of Canada today. If this fails to arrive, plenty of room for a consolidation back higher within the range toward the 1.2800 resistance.
The G-10 rundown

USD – the greenback got close to the edge yesterday before stepping away, not yet willing to go over. So we still have no bead on where the big dollar wants to go at the moment, with few inputs until the next round of first-of-the-month economic data the week after next.

EUR – a very weak ZEW expectations survey yesterday a big red flag on the status of the EU recovery, but EU deceleration has been a story for some time and hasn't done much to weigh on euro speculative positioning or strength. Yesterday, EURUSD failed to clear the tactically bullish bar by shying away from a close above 1.2400. Wait and see has been the name of the game for over two months there.

JPY – USDJPY staggering around in a narrow range, refusing to make a statement. We're interested in finding a level to sell, but don't know whether to wait for 109.00 or thereabouts or for a solid stab lower below 107.00 to indicate that the consolidation is ending here. Strong risk appetite making life difficult for bears.

GBP – the sterling rally very much still in play despite yesterday's reluctance to gun for higher levels, so it will be down to today's UK inflation data on whether there is more in the rally tank for sterling;– we prefer the EURGBP lower trade if so.

CHF – EURCHF at 1.2000 the first test of how much fuel is left in the tank here, as is the resolution one way or another of the USD outlook to determine if USDCHF gets more focus on its recovery. This is clearly flow-driven.

AUD – the Aussie keeping us guessing, with the descending wedge-like formation in AUDUSD and that pair's inability to develop downside momentum on multiple new lows pointing to a squeeze, though said squeeze has so far underwhelmed… and the 200-day moving average has not yet been cleared.

CAD – the Bank of Canada today has us all guessing. Inflation data out of Canada points to the need to continue to signal rate hikes, but the most recent BoC shift was to the cautious side on trade concerns, and those have largely eased recently while oil prices have ramped higher.

NZD – NZD strength faltering a bit as Adrian Orr takes the helm at the RBNZ and his first interview didn't involve prognostication on the economy, but was instead more about the style he intended to bring (openness and communication to the general public). NZ rates are a tad lower and AUDNZD is showing a bit of mischief in rallying here.

SEK – The latest aggravated move lower in EURSEK is the kind of move one often sees at the end of a trend, but that trend ending, or at least pausing, will likely depend more on overextended positioning rather than supportive developments for SEK.

NOK – EURNOK lulling traders to sleep again – we generally prefer resolution lower, but not sure where to find the catalyst.

Upcoming Economic Calendar Highlights (all times GMT)

• 0800 – South Africa Mar. CPI
• 0830 – UK Mar. CPI / RPI / PPI
• 0900 – Eurozone Feb. Construction Output
• 0900 – Eurozone final Mar. CPI
• 1400 – Canada Bank of Canada Meeting
• 1430 – US Weekly DoE Oil and Product Inventories
• 1800 – US Fed Beige Book
• 1915 – US Fed's Dudley (FOMC) to speak
• 2015 – US Fed's Quarles (FOMC Voter) to speak