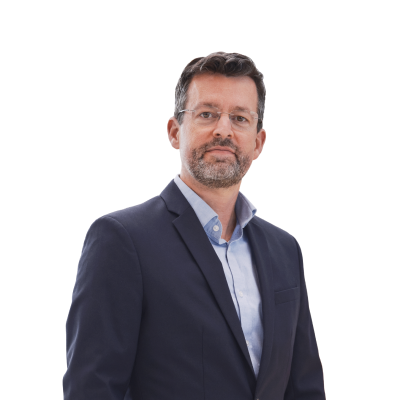 John Hardy
Head of FX Strategy
No strong news flow on the Brexit front or from UK data this week for that matter, but sterling is rallying nonetheless and EURGBP has dropped through the range lows that supported on multiple occasions over the last year or so just below 0.8700. The weekly close today will be key for cementing the technical break and we have a few UK data points of note next week, including the latest earnings and employment data up next Tuesday, CPI next Wednesday, and Retail Sales on Thursday.

We're rubbing our eyes in disbelief on the news that US president Donald Trump is now expressing interest in rejoining the Trans-Pacific Partnership trade deal after exiting it as one of his first moves as president, saying that better terms for the US could make joining the agreement an option. It seems impossible to sustain any narrative linked to the Trump presidency, but at the margin, this announcement obviously lowers the market's immediate concerns about the severity of a possible trade war.

Over at the Telegraph, Ambrose Evans-Pritchard's latest column (paywall) discusses an explosive document leak from the European Union concerning abusive gas pricing policy by Russia's Gazprom, which has apparently been weaponised as an extension of foreign policy.

Could the normally nonconfrontational EU move to confront Russia on its behaviour, adding to the pressure on Russia and its assets?

Elsewhere, the USD is mixed: somewhat weaker versus the ambitious trio of commodity dollars, but rallying hard against the G10's lowest yielders, including the JPY, which has been toying with the bottom of the Ichimoku daily cloud over the last few days and has now finally broken up through that technical level and the flat-line resistance and is looking higher this morning.

Chart: EURGBP

A notable breakdown has unfolded in EURGBP through a critical range low, potentially opening up for the massive post-Brexit support zone below 0.8350 if sterling can navigate the data event risks in the coming week and any new Brexit developments (which have tended to be ignored when negative but seem more sterling supportive when positive).
The G-10 rundown

USD – The USD is looking strong against the likes of JPY and CHF, but is not cutting an impressive profile elsewhere. Next week looks interesting for the potential of Federal Reserve noise (the three more hikes this year versus only two more consensus) with a large number of voting Federal Open Market Committee members on the loose.

EUR – EURUSD is gyrating endlessly in the range and looks like it wants to make an (unprecedented?) attempt at a near-doji close for the weekly candlestick for the seventh week running – i.e., the market simply refusing to choose a direction for now.

JPY – The yen is trading very weakly again, possibly on the pick-up in risk appetite and the sharp rise in US yields again. USDJPY up into the Ichimoku cloud, where the top extends above 109.00 over the next several sessions. The next key test for the yen is whether we see any change in the Bank of Japan's stance at its meeting in two week's time.

GBP – a solid break higher versus CHF, JPY, and now most importantly the euro that could catch traders feeling like they need to chase the move after such a long time bottled up in the range. If sterling is also able to take out the top in GBPUSD above 1.4300, this could add to the upside pressure.

CHF – Bloomberg running an article linking the notably weaker CHF with the Russian sanctions, as some Swiss companies with Russian connections were included and some Russian oligarchs may not feel their funds are safe in Switzerland. We note USDCHF looking up at the 200-day moving average again.

AUD – the Aussie is enjoying the generally risk-positive environment here and generally strong across the board as short Aussie rates have pulled to new highs for the cycle. Next week the data flow picks up with the latest employment data.

CAD – CAD seems comfortable at current high levels versus the US dollar and a we have a solid stream of data next week, including the Bank of Canada meeting next Wednesday, where the concern level on trade may have dropped a few notches. As well, we have the CPI report next Friday as Canadian inflation has been pulling higher and is near the critical 2.0% level for all of the three (!) core readings. CAD looking impressive in the crosses.

NZD – the kiwi is keeping pace with the US dollar, but easing a bit lower against the Aussie, which seems to have a higher beta to the shifts in market themes and risk appetite – but NZ rates are also pulling to new local highs.

SEK – further woe for the krona as the recent weakness in the krona failed to support inflation and the latest CPI data missed expectations. Still, we can't help but feel that EURSEK is looking a bit overextended given the action elsewhere , which offers a more supportive backdrop.

NOK – NOK finding support on the solid new advance in crude oil, but not particularly standing out yet in the key EURNOK cross even as NOKSEK has advanced nicely to new highs on SEK struggles.

Upcoming Economic Calendar Highlights (all times GMT)

• 0900 – Eurozone Feb. Trade Balance
• 1030 – Norges Bank's Olsen to speak
• 1200 – US Fed's Rosengren (non-Voter) to speak
• 1300 – Canada Mar. Existing Home Sales
• 1300 – US Fed's Bullard (non-Voter) to speak
• 1400 – US Apr. Final University of Michigan Sentiment