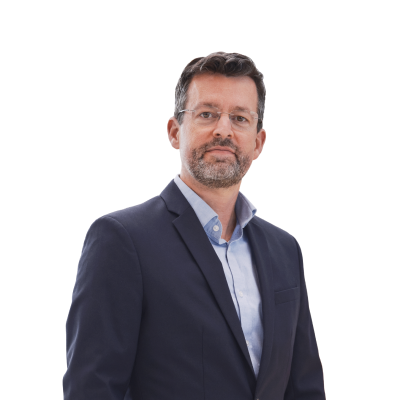 John Hardy
Head of FX Strategy
We continue to face significant headline risk, not only from random "trade war" barbs from the Trump administration, but more likely now from the US response to the recent gas attach in Syria, possibly in coordination with allies. Many outlets are noting a number of changes in Trump's announced schedule today that could see an announcement some time during the US session. On the trade war front, Trump complimented Xi's recent speech, perhaps laying to rest the risk of random escalations on the trade front over the next few days to weeks at least.

On the Syria front, even before we know the US – and possibly allied – response to the Syria situation, Russian assets are in a near freefall across the board as it appears foreign funds may be pulling the plug on exposure to the country in general, judging not only from the collapse in specific companies targeted by the latest sanctions, but also a steep sell-off even in USD denominated Russian sovereign bonds. The Russian ruble is some 10% lower versus the USD over the last week. Contagion risk in EM or financial markets in general is perhaps seen as low as Russia is a tiny percentage of global assets, but the geopolitical risks from a cornered Putin are significant.

The greenback is broadly weak as risk appetite managed a relatively stable yesterday, though as we discus above, headline risk is prominent and any sense of calm could certain prove fleeting. All else being equal, the calendar focus will be on the US CPI release, where the year-on-year core CPI is expected to reach above 2.0% for the first time in a year, though it would take an upside surprise beyond the expected 2.1% and 0.2% for the core month on month reading to trigger much of a market reaction. The Federal Open Market Committee minutes are up later in the day, but given the fairly muted reaction to the meeting itself and the subsequent unwinding of that reaction, it is difficult to see any pronounced reaction function. Yesterday, the non-voting Dallas Fed president Robert Kaplan said he is comfortable with seeing two more rate hikes this year, but sees challenges to the forward upward path beyond that as GDP growth may slow after this year. This is increasingly the market view as well.

Chart: AUDUSD
Even the recently weak AUD managed a solid rally against the US dollar yesterday, with bulls hoping this leads to a significant follow through back toward the highs of the cycle. Certainly, a solid rally back above the 200-day moving average and rejection of the sell-off sequence from the March peak around 0.7900 raise the odds of this scenario – the next session or two could be important in this regard, depending on whether risk appetite holds the line.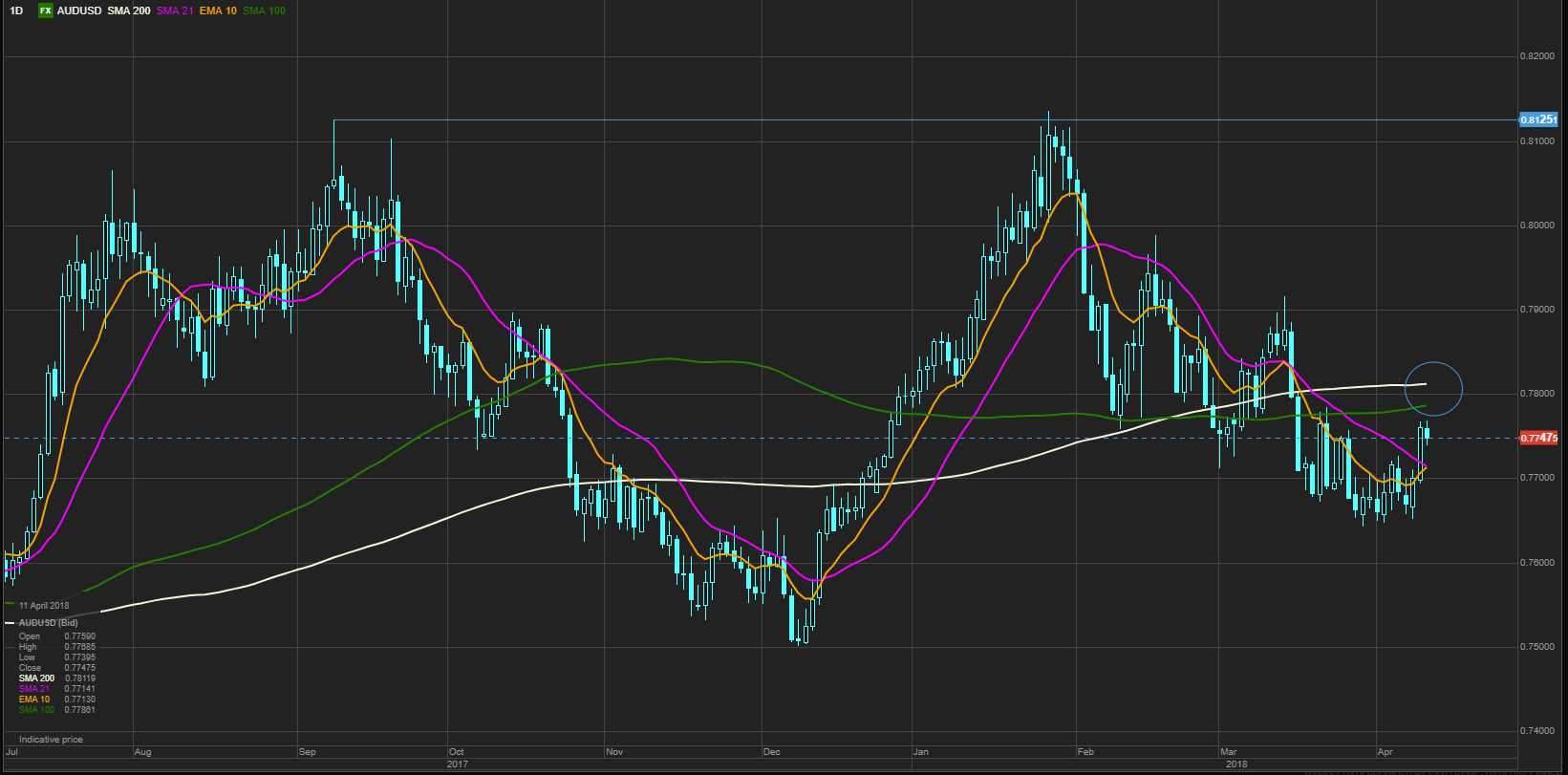 Source: Saxo Bank

The G-10 rundown

USD – the USD is looking weak here and not sure that the data surprise/FOMC minutes surprise is there to counter the risk of further downside. The broader interest in USD downside starts to pick up more notably if EURUSD can close back above 1.2400 and USDJPY closes well below 107.00.

EUR – The unwinding of European Central Bank expectations in recent weeks has only kept the EURUSD rangebound, not even testing the lower trend supports. This latest rally is taking it farther away from range supports, so a strong close today after the key US event risks of the week could set in motion a test of the 1.2500+ top and then some.

JPY – the JPY rather weak as risk appetite has mostly stabilised here and possibly simply on some consolidation as a new financial year is under way in Japan as of the first of this month as we noted yesterday. USDJPY is in a real limbo zone on the chart, having engineered a decent reversal, but still below the 107.50 area resistance of the prior major low.

GBP – sterling still banging on the door at EURGBP support and now even GBPUSD resistance, as the latter's highest daily close is not far above 1.4250. Looks promising for sterling if the UK data today doesn't provide downside shocks.

CHF – EURCHF registering its highest daily close for the cycle since the January 2015 revaluation and possibly finally ready for an assault on 1.2000 again.

AUD – the AUDUSD rally yesterday looks promising for the bulls, but it is still tentative until the next resistance levels are taken out and bad nerves in risk appetite certaintly feel like they could return at any time.

CAD – USDCAD descended to within a couple of pips of executing a perfect test of the 61.8% Fibo retracement (1.2585) of the recent rally as oil prices are looking at the high for the cycle, on recent relief in the NAFTA talks, and on a strong Bank of Canada Business Outlook survey. The next support test could be he rising trend line currently coming in around 1.2350.

NZD – NZDUSD running out of upside range as 0.7400 approaches – interesting catalysts for the currency start with next Wednesday's Q1 CPI data.

SEK – any potential to extend the tepid consolidation higher for the krona will center on tomorrow's Swedish CPI release for March.

NOK – strong oil prices not giving any support after a weak CPI print this week, which have taken the air out of Norges Bank rate expectations. EURNOK looks stuck for now in the higher range until proven otherwise.

Upcoming Economic Calendar Highlights (all times GMT)

0830 – UK Feb. Visible Trade Balance
0830 – UK Feb. Manufacturing Production
1100 – ECB's Draghi to speak
1230 – US Mar. CPI
1430 – US Weekly Crude Oil Inventories
1800 – US FOMC Minutes