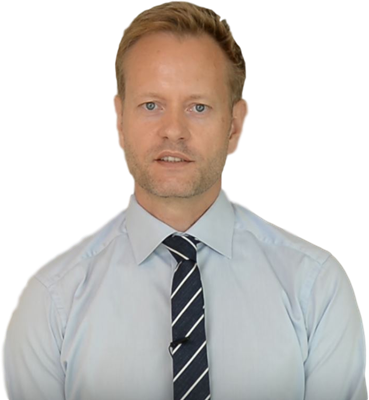 Christian Hammer
Head of Platforms, Saxo Bank
SaxoTraderPRO, our largest development and innovation project in recent years, has been built on the latest front-end technologies, in-depth face to face interviews with existing clients, A/B testing with in-lab usability studies and has required development centres in Copenhagen, the UK, India and Poland working together around the clock to deliver the desired functionality. Building a user friendly professional grade platform for active traders and institutional clients requires a hefty toolbox, but after hammering, plumbing, designing and developing, SaxoTraderPRO is now launched.

Saxo Bank was founded back in 1992 in Copenhagen, and at an early stage saw opportunities in using the internet and digital solutions to differentiate itself and offer clients better services, products and prices as a small brokerage. With many financial institutions today scrambling to keep up with technological developments and clients' increasing expectations for digital solutions, we pride ourselves in having been at the forefront of this development for decades.

Launching the first online trading platform in 1998, Saxo Bank effectively became a Fintech more than a decade before the term was even created. Since then, the core of Saxo has been our trading technology and our trading platforms and the development of a new trading platform has therefore been a key effort over the last two years.

Built for active traders and institutional clients, SaxoTraderPRO is set to replace the current SaxoTrader platform, while SaxoTraderGO continues to cater to a wider range of retail traders and investors.

As a leading facilitator in global capital markets, Saxo Bank connects private and institutional clients with more than 100 global liquidity and product providers to offer access to over 35,000 financial instruments across multiple asset classes. We offer our clients a professional grade single dealer platform with advanced functionality across the full work flow (pre-trade, trade and post trade) for free. Clients can access the functionality via our SaxoTraderPRO platform or via our REST API.

Our trading platforms are the main interfaces between us and our clients and therefore the entire development has been made in close dialogue with clients via constant feedback and testing.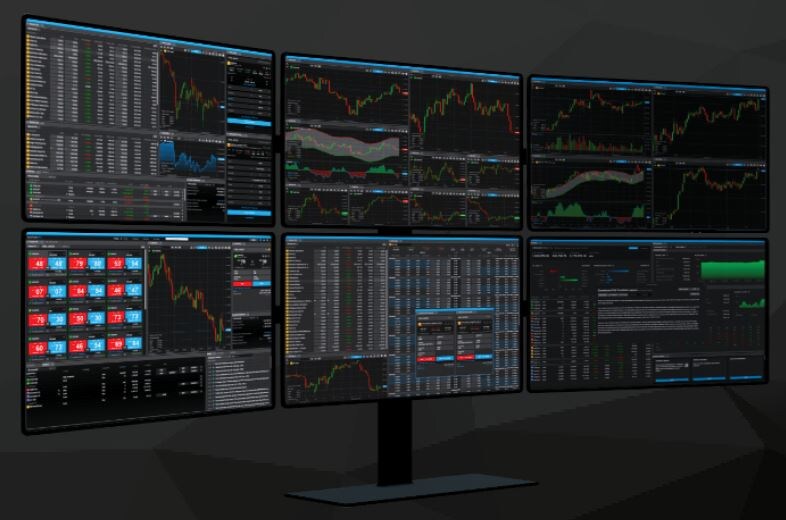 SaxoTraderPRO supports up to six screens on Windows and Mac and is configurable across workstations

The development process

We knew from the beginning that we wanted to develop an advanced trading platform that was easy to use for clients. And we wanted to make sure our clients always had the latest version available on their Windows PC or Mac. We also knew that clients valued access to the many different asset classes and instruments (ETFs, stocks, bonds, CFDs, futures, options and forex), were looking for more tools to monitor their risk and wanted more advanced order placement modules.

The development has been based on idea generation, early prototyping and user feedback loops. Since we started development two years ago, the process has become increasingly streamlined and brought users, product owners and development teams closer together than ever before.

We have worked with the latest front-end technologies such as HTML5/JS/REACT which connect to a single REST API that clients and other financial institutions can also access directly to develop their own user journeys and bespoke functionality for trading, risk monitoring or reporting purposes.

Most active traders and institutional clients want to have a set-up that is unique to them, based on trading styles, strategy, or individual preferences. That is why a one-size-fits-all platform does not work for this segment of clients and why we put so much emphasis on customisability when we developed SaxoTraderPRO. All the tools, advanced features, and functionalities are there, and our clients can pick and choose what to put where and build their perfect personalised work space across 6 screens.

The initial market research consisted of more than 50 in-depth face to face interviews with existing clients. We received hundreds of suggestions through this process which included optimisation of both the black and white background settings, adding more contrast and clarity to the design as we discovered that many clients were using the application in well-lit offices or sitting next to windows. We also found that clients were starting to use 4k hi-resolution screens with Windows 10 so we looked how to scale our interface to best cater for these screen resolutions.

Two different prototypes were built and A/B tested with three in-lab usability studies with prospective and existing clients. A BETA version was made available to selected international clients and internal staff 12 months before the official launch. This resulted in more than 500 ideas in a feedback process that allowed clients to interact with us directly. Many of these ideas have now been implemented in time for the official launch and the rest forming the basis of our development pipeline.

Our international development centres in Copenhagen, the UK, India and Poland have all worked together around the clock to deliver the desired functionality. Performance and load metrics have been in place throughout the entire development process and this means we know that KPIs are already being met before launch.

SaxoTraderPRO is our most advanced platform ever, and it actually shares a lot of components with our web, mobile and tablet platform. For instance the trade ticket is the same in our SaxoTraderPRO platform as it is in our SaxoTraderGO mobile and tablet apps. It all comes down to configuring different functionality for the different client types and how you optimise the usage for the device. Obviously it is more difficult to build that kind of flexibility but we avoid having to support multiple different individual platforms, modules and APIs. With this single platform approach, Saxo can now deliver more new features faster and cheaper with an aligned user experience across all devices.

Key features of SaxoTraderPRO

Usability: An intuitive, fully customisable professional-grade trading platform for active traders
• Supports up to six screens on Windows and Mac and is configurable across workstations
• Works on Windows and Mac
• Lots of useful functionality – zoom, drag and drop, right click menu, link modules, "Save As" and much more

Advanced trading tools: New high-performance tools to manage and execute orders and analyse market data.
• Enhanced Trade Ticket with one-click trading, shortcuts and many order types including algo orders
• Place and manage orders in relation to the Level 2 order book in real time
• Time and Sales to view real-time exchange tick data
• Clients can choose between "Real Time Netting" or "End Of Day netting" of individual trades

Innovative Risk Management: New integrated risk-management tools
• Account shield to protect overall account balance
• Custom margin alerts and margin utilisation breakdowns
• Quick-close positions & cancel all orders

Best in class reporting: Available in platform or as PDFs / Excel files
• Performance overviews including realised and unrealised P/L
• Detailed P/L drill down based on sector, asset, class, instrument, time period etc.
• Full transparency of different cost elements
• Comprehensive portfolio reports