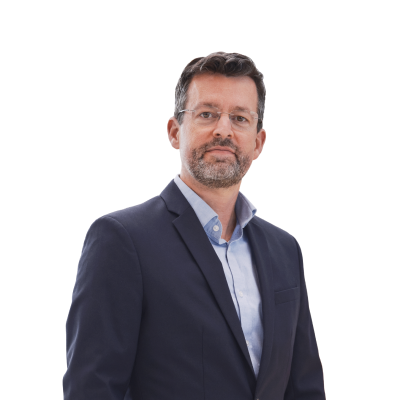 John Hardy
Head of FX Strategy
Yesterday was a prominent example of the lack of contagion across markets from the headline-grabbing gyrations in equity markets. The US S&P500 traded down as much as 4% yesterday and through the closely watched 200-day moving average and currencies can barely muster a response. Yes, JPY crosses dipped in response, but is generally within recent ranges and hardly mimicking the degree of volatility in equity markets. As well, risk spreads have generally widened in sympathy with the pick-up in equity market volatility, but we are still within the medium-term range, whether the focus is on credit or emerging market spreads. In short, equities are throwing a tantrum, but other asset classes are merely looking on with mild concern, with no signs of a general deleveraging yet taking place.

One factor that may be preventing a stronger reaction in currency markets is that countervailing forces are acting on the US dollar, making it tough to create a narrative on what to do with the currency. On the one hand, risk-off is perhaps USD-supportive at the margin as traders square extended USD speculative shorts and generally lean on the greenback for its deep liquidity. But on the other hand, falling interest rate expectations from the Fed ease the focus on USD liquidity worries and erode the carry advantage of the greenback.

From here, bond traders may get the worst whiplash if equity markets calm quickly and we continue to see rather inflationary data out of the US. Yesterday's ISM Manufacturing Prices Paid component, which has a strong history of leading the most-followed inflation measures, was at its highest in nearly seven years. But the chief focus will be on the Friday Average Hourly Earnings data for March after the February data cooled slightly. On balance, a return of risk appetite and higher yields would most likely put the USD and especially the JPY under short-term pressure again.

Chart: USDJPY
Despite the headline of "Worst start to the second quarter since the Great Depression", USDJPY has failed to even test the local 61.8% Fibo retracement after last week's rally. In short, the most ideal possible conditions for JPY appreciation yesterday saw a rather weak response. If this level stays intact and we fail to see broader risk-off contagion developing over the next few sessions, JPY crosses may be in for a significant consolidation, with the action in USDJPY perhaps a bit muted relative to the higher beta crosses like AUDJPY, etc. Still, USDJPY remains in a downtrend unless it can arch all the way back above at least 107.50-108.50, if not 110.00.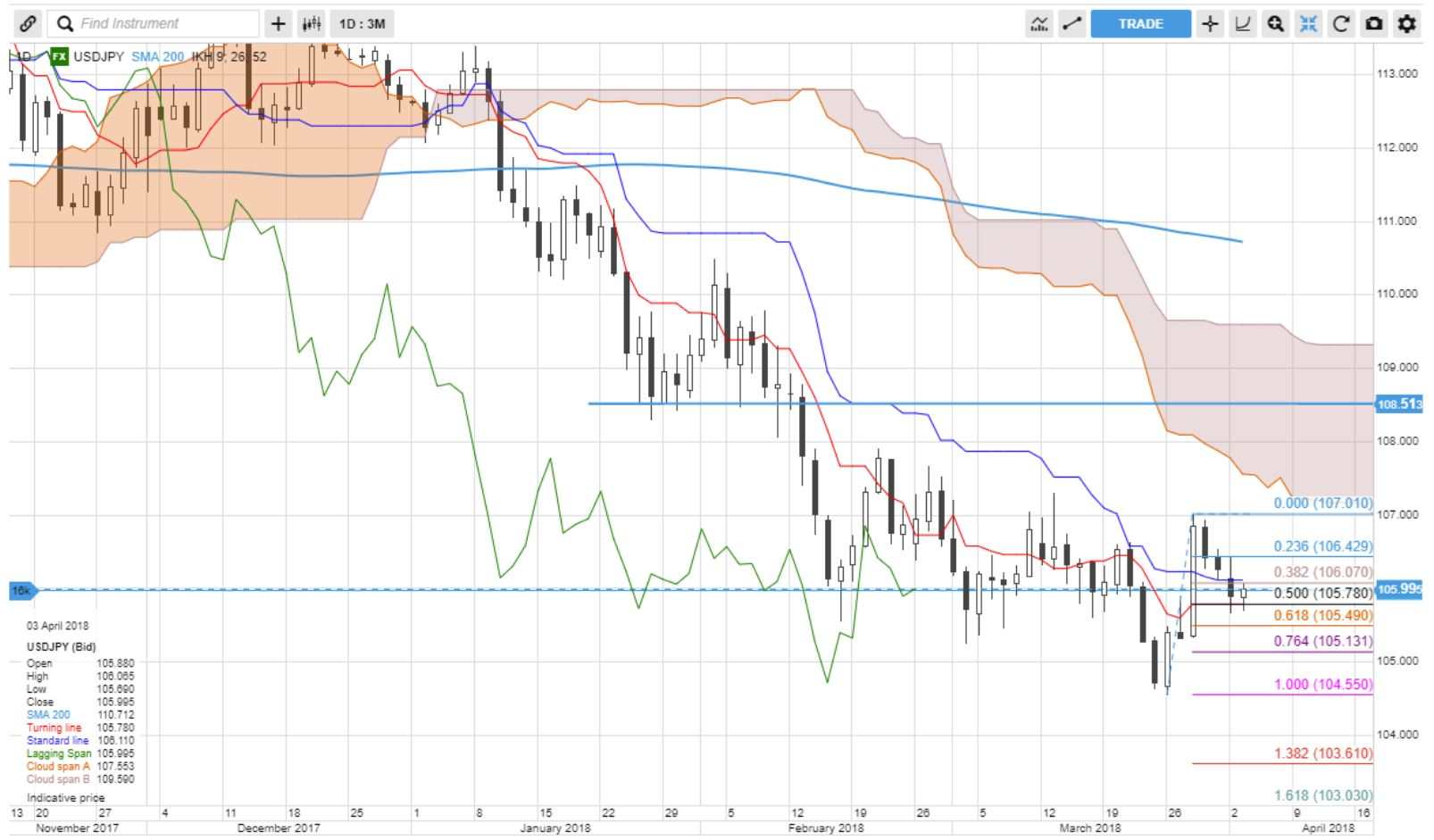 Source: Saxo Bank

The G-10 rundown

USD – we discuss the conflicting developments for the USD above, but suspect that the easiest path for the greenback might be to the downside, provided risk appetite conditions ease here.

EUR – EURUSD has maintained an absurdly tight range since late January – a bit of a surprise given the volatility elsewhere and the convergence narrative not finding support. This speaks to underlying EUR strength in our book, but the bulls need to make a statement above 1.2500.

JPY – the JPY strength of late is underwhelming relative to the backdrop as we discuss above, so any relief in that backdrop could lead to notable weakness. AUDJPY could prove especially whiplash inducing, given the turnaround in AUD sentiment on the RBA overnight.

GBP – sterling is keeping a low profile with the UK Manufacturing PMI up today – watching the sub-0.8700 lows in EURGBP for developments and GBPUSD bulls have to be heartened by 1.4000 remaining intact.

CHF – weak performance, given the backdrop as we continue to look to the highs of the cycle in EURCHF for further CHF weakness. A fresh pickup in global bond yields would likely be wind at franc bears' backs here.

AUD – the Aussie bearish case has been thwarted with every minor break to new lows, as these developments fail to see fresh shorts piling on. The upbeat Reserve Bank of Australia overnight saw Aussie short rates pick up a bit and any improvement in risk appetite could give the AUD a strong boost.

CAD – USDCAD looks heavy despite the oil market weakness and may test the bigger support/pivot zones down well below 1.2700 if the 1.2800-area range lows fall here.

NZD – very passive action as the NZDUSD range remains intact despite risk gyrations. The resistance in AUDNZD so far hanging in there around 1.0650-75 as well.

SEK – the krona has been sent spinning into the abyss, one of the few currencies marching to new extremes of weakness in this environment. Hard to discern where too much is too much, but given the lack of excitement elsewhere, would suggest that point is not very far away.

NOK – the correction in oil prices likely the chief focus here, though it was the technical reversal back through 9.55-9.60 in EURNOK after the ugly Retail Sales report that saw tactical NOK longs abandoning all hope for the moment. The 9.75-9.80 area is a bigger zone of resistance and will likely require sustained pressure on risk appetite and oil prices to shift the focus all the way back to 10.000.

Upcoming Economic Calendar Highlights (all times GMT)
0700 – Norway Mar. PMI
0715 – 0800 – Eurozone Mar. Final Manufacturing PMI
0830 – UK Mar. Manufacturing PMI
1330 – US Fed's Kashkari (non Voter) to speak
2030 – US Fed's Brainard (FOMC Voter) to speak