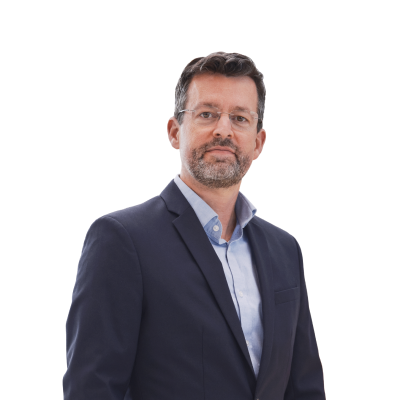 John Hardy
Head of FX Strategy
The trade showdown between the US and China has kicked into a higher gear as the White House announced targeted tariffs on Chinese products in the categories of "aerospace, information, and communication technology and machinery", citing unfair practices in gaining access to intellectual property and resultant harm to the US economy.

China retaliated overnight with its own tariffs against US pork, fruit and wine, steel pipes, and recycled aluminium.

Many are commenting that the Chinese counter-measures look rather restrained given the scale of the US accusations and the full impact of the tariffs in growth impact is seen as extremely modest. The sense that something very dangerous has been set in motion, however, is spooking markets.

Another Trump move raising the global geopolitical temperature several notches was his firing of National Security Adviser McMaster and replacing him with John Bolton, an outspoken hawk on North Korea and Iran. On the former, he has said that talks are a waste of time, that North Korea is a question of either living with their nukes or destroying the regime. He is loudly against the Iran nuclear deal, as well, putting the oil market on edge overnight on the worry that the geopolitical temperature in the Middle East is set to rise.

Our risk indicators are picking up strongly on the latest market activity, not just in terms of market volatility, but also as measured by moves in the credit and EM bond markets. EM currencies remain remarkably inured to the current environment – perhaps as the USD has not made any bigger moves and US rates have eased back lower in recent sessions, but we have a hard time seeing EM FX entirely escaping pressure if EM assets come under further pressure.

Chart: Global risk indicator

The latest pickup in market volatility and credit spreads shows our global risk indicator heading further south. The readings are relatively to a moving average and the distribution has a negative skew, as things can only calm so much, while fat tail, risk off episodes can create very large downside spikes. It would take a considerable period of calm to take our risk indicator back to neutral.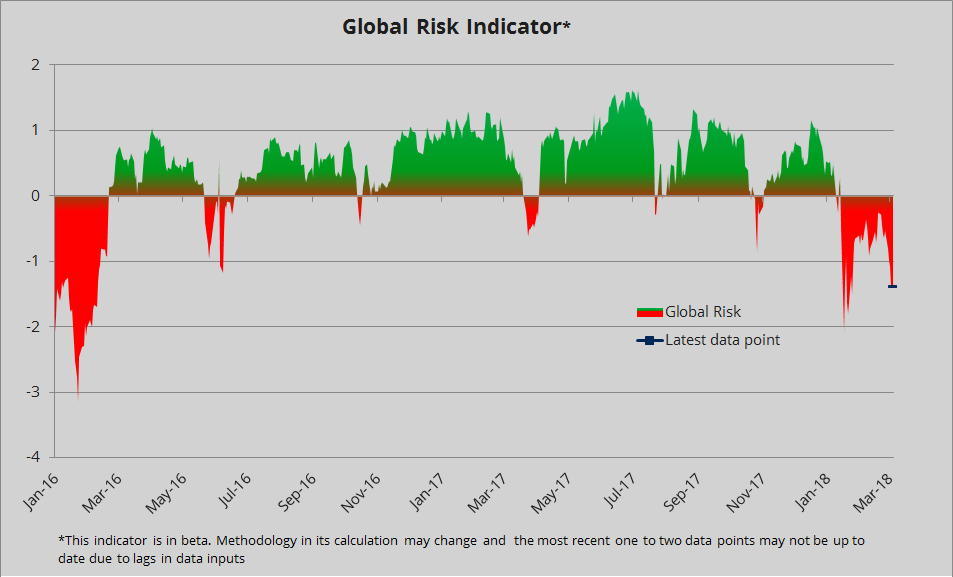 Chart: GBPJPY

Two of the biggest movers within the G10 yesterday were JPY to the upside and GBP to the downside as the market took a "sell the fact" stance on the somewhat hawkish Bank of England, which with 20/20 hindsight appears to have been priced in for the short term at least (risk-off is no friend to sterling either, it must be noted).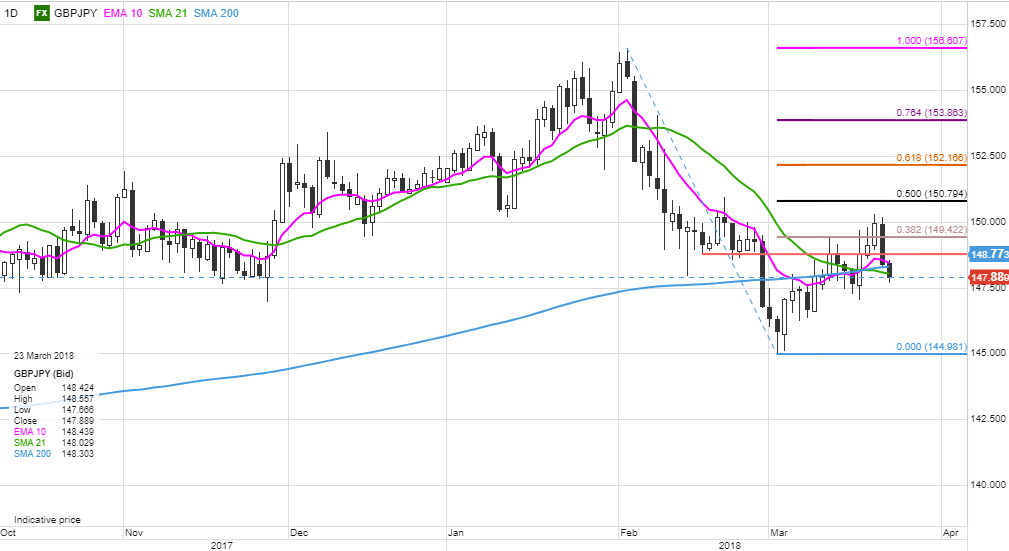 The G-10 rundown

USD – the market doesn't know what to do with the US dollar on trade war threats. It looked like it was recovering yesterday after the post-FOMC sell-off but it's now meeting some resistance. Would imagine that further risk-off is generally USD-supportive, but broad market behaviour in currencies given the backdrop is completely unprecedented (EM FX shrugging this off to a large degree, etc.) and further unwinding of Fed expectations are a counter to the liquidity premium of the greenback.

EUR – the euro continues to churn fruitlessly in the range as the backdrop fails to provide inspiration. German bonds were absurdly bid yesterday, with the five-year BOBL slipping into negative yield in recent days again.

JPY – the only clear winner at the moment on the combination of risk-off and strength in global bonds. Meanwhile, Japan has just printed its highest CPI level for the cycle overnight, which won't hold for long if the JPY keeps strengthening.

GBP – sterling bulls disappointed by the combination of a powerful new wave of risk-off and the Bank of England seen as merely confirming market expectations that it is prepared to hike again soon, but not to adjust the rate path further out the curve any higher.

CHF – franc getting a mild safe-haven bid on the risk off, but this pales in comparison with the action in JPY crosses.

AUD – surprised to see the Aussie as resilient as it has been overnight on the news flow as Australia highly dependent on mining industry exports. Still, the reversal in AUDUSD from the Wednesday's post-FOMC spike is the dominant feature if the action doesn't stray too far from the 0.7700-25 area. Bears have been frustrated twice by new lows not providing further downside momentum.

CAD – tariff exceptions and a sharply stronger oil price helping CAD relative to its peers recently. USDCAD found support ahead of the 1.2800 level with important CPI data up today.

NZD – NZDUSD tough to differentiate from AUDUSD lately as recent downside attempt rejected and upside zone maintained and now AUDNZD has whipped back lower but still stuck in the range. Catalyst needed for any significant NZD move.

SEK – the risk-off tone is negative for the krona, which has tumbled back toward the highs of the cycle in EURSEK where 10.30 could come into view if the pressure from risk aversion continues.

NOK – the NOK bull move was rapidly getting stale recently and EURNOK needs to push back lower very quickly to avoid a bullish reversal. Higher oil prices less NOK supportive when these come in the form of risk-off and geopolitical concerns.

Upcoming Economic Calendar Highlights (all times GMT)

• 0900 – Norway Mar. Unemployment Rate
• 1030 – Russia Central Bank Key Rate Announcement
• 1200 – Bank of Russia's Nabiulliana Speak
• 1210 – US Fed's Bostic (FOMC Voter) to Speak
• 1230 – UK Bank of England's Vlieghe to Speak
• 1230 – Canada Feb. CPI
• 1230 – Canada Jan. Retail Sales
• 1230 – US Feb. Durable Goods Orders
• 1230 – US Feb. New Home Sales
• 1430 – US Fed's Kaplan/Kashkari (non-voters) to speak