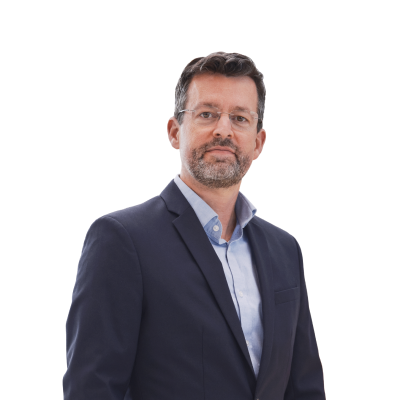 John Hardy
Head of FX Strategy
The euro has weathered quite a storm in recent weeks, from the dovish guidance of European Central Bank president Draghi to the strength of the populist vote in the Italian election to the steep deceleration in data surprises (Citigroup's data surprise index for Europe running at -30 vs. +90 last November!). The resilience might suggest the potential for more strength to some, but the steep unwinding of ECB hike expectations out in the 2019-and-beyond time frame suggests that the fundamental support for the "policy convergence" story has badly eroded and long speculative positioning remains a risk for a more significant unwind. The latest price action in EURUSD looks bearish even if no local pivots are yet broken, but also look bearish given the somewhat risk off tone across markets.

EURNOK managed to sustain a break of the pivotal 9.52-50 area, opening up the downside potential toward 9.25-9.30 as the Norges Bank managed to meet expectations for hawkish guidance by saying that "it will soon be appropriate to raise the key policy rate". How much the move higher in NOK can extend could be determined by the price for oil and whether general risk appetite can avoid any mishaps as long NOK risks becoming a crowded trade at some point.

USDCAD broke above 1.3000 with conviction, with no specific catalyst other than the recent dovish guidance from Bank of Canada's Poloz and the fresh realisation that Trump's tariff moves with Canadian carveouts mean that Canada is forced into an awkward position with its trading partners. Canada's latest housing market data suggests strong risk to the economy from a mature credit cycle – though Canadian bank equity prices seem largely oblivious, with notable exceptions.In US political news, the shift of the Mueller investigation into Trump's business affairs marks a notable escalation in the political temperature.

Chart: AUDUSD

AUDUSD has been biding its time within the range after having attempted a downside break through the pivotal 0.7750 area. But the subsequent rally has now faded and the pair must choose a direction soon. We are bearish on the longer-term Australia economic outlook, centered on the vulnerabilities for Australia when the credit cycle finally turns. We're struggling to find any notable source of support for the Aussie and if markets revert back to even a mild version of the risk-off tone from February, the currency could be set for a notable breakdown against the greenback.




The G-10 rundown

USD – the greenback showing pockets of strength versus the weaker fringes of the market, though it is not the leader here. Still – watching EURUSD as an indication on whether USD consolidation risks extending here.

EUR – as argued above, the single currency is flagging a bit and finding it tough to discern what will turn the tide for the currency unless we get an inflationary pickup (that would take time) or other data catalyst.

JPY – the ongoing repricing of the JPY higher gets a tailwind from the flat to lower bond yields and risk appetite wobbling again. EURJPY is of particularly interest among the G3 if the euro is undergoing a near-term reassessment.

GBP – sterling tends to do well when the euro is on its back foot, but can we get any major challenge lower in EURGBP without concrete developments in Brexit negotiations? Next week's heavy UK calendar and Bank of England meeting on Thursday likely to provide the answer.

CHF – the Swiss National Bank – shock of shocks – maintaining a steady outlook and keeping EURCHF sticky around 1.1700. USDCHF a bit more interesting for the bulls again as the consolidation lower sharply rejected yesterday.

AUD – it's no secret we're bearish on the longer-term outlook for Australia and we watch for whether a 0.7750-00 break opens unfolds here and unlocks the range town to 0.7330 and even 0.7000 eventually.

CAD – USDCAD up through 1.3000 and potentially opening the range to 1.3500+. We continue to protest lightly that CAD has been excessively singled out in relative terms (AUDCAD, for example), given similar macro risks from the credit cycle and wider trade war fallout for all countries.

NZD – the kiwi finally suffering the reality check it deserves versus the USD, given the backdrop. The 0.7175 area in NZDUSD looks pivotal. The currency could be singled out for broad downside if AUDNZD flushes weak shorts out with a move above 1.0800.

SEK – the weaker EUR keeping EURSEK in consolidation mode as rapidly unwinding ECB expectations reduce the heat on the undervalued SEK in relative value terms. But no reversal signs just yet unless EURSEK plunges well through 10.00.

NOK – the break is a break of 9.50 in EURNOK as Norwegian rates head in the opposite directions of ECB and Riksbank counterparts recently.

Upcoming Economic Calendar Highlights (all times GMT)

1000 – Eurozone Final Feb. CPI
1230 – Canada Jan. Manufacturing Sales
1230 – US Feb. Housing Starts and Building Permits
1315 – US Feb. Industrial Production and Capacity Utilisation
1400 – US Mar. Preliminary University of Michigan Sentiment